14
03
2012

Do you have beads you are not wearing any more?
Maybe to old, too heavy, wrong color, ... ?
Well - I had about three longer strands of those - and some left over chalk board paint.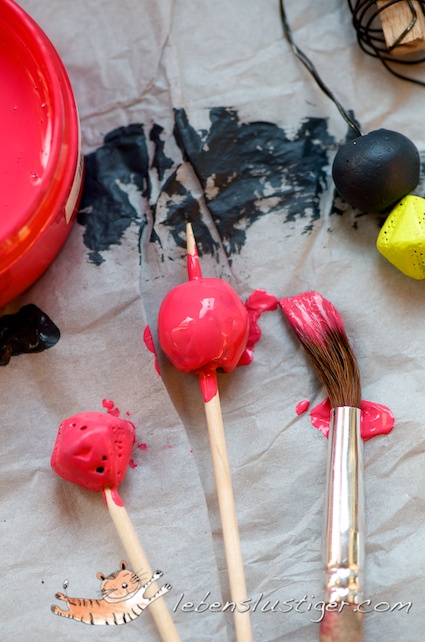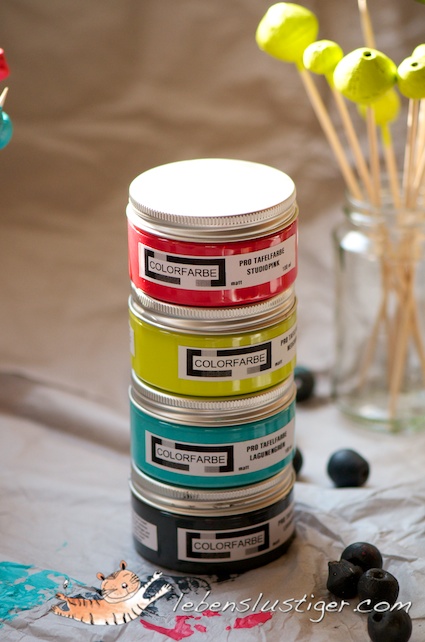 The paint worked really well because it's creamy and thick and stayed nicely on the beads with just one quick coating. And it dries quickly, too.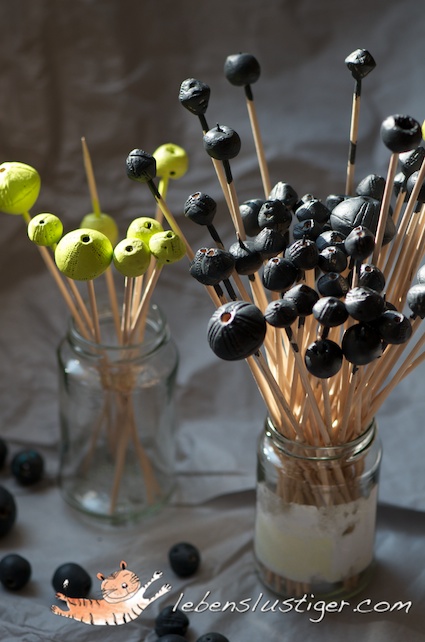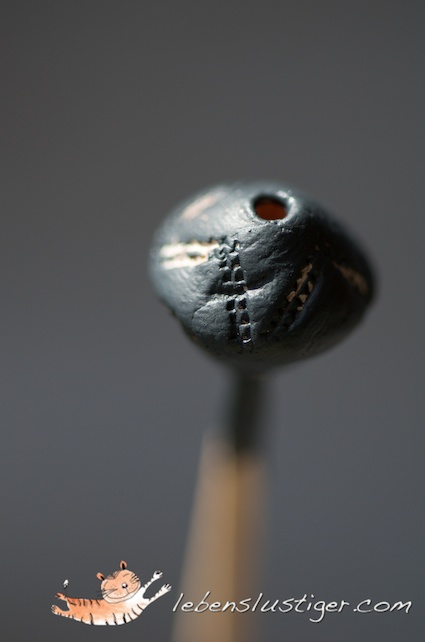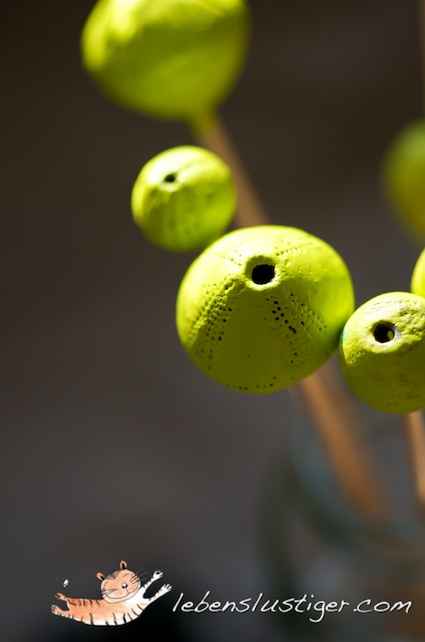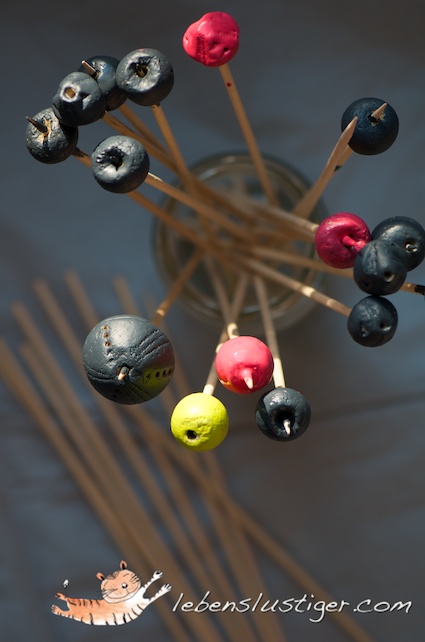 After drying I threaded them on wire and bended the string into a word.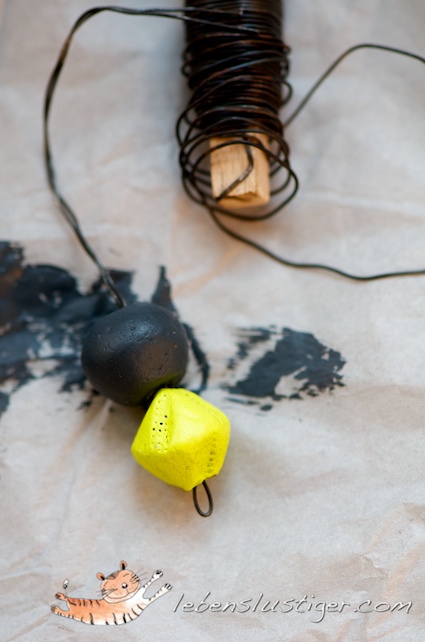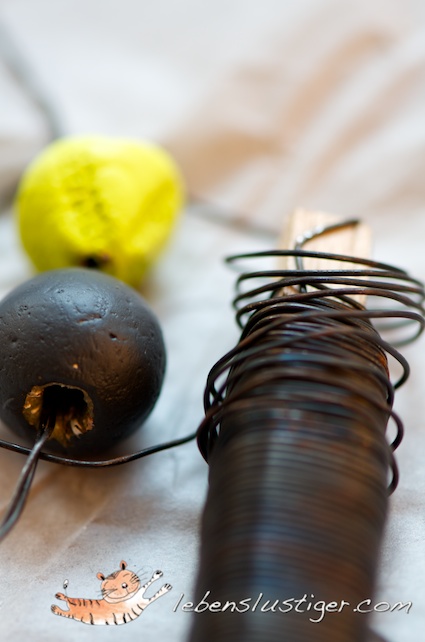 Nails and hammer - Done!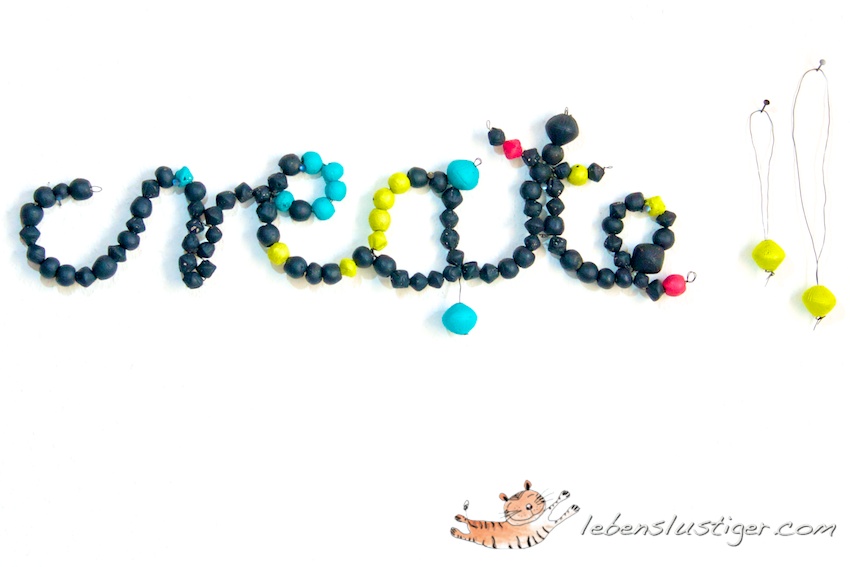 Have fun!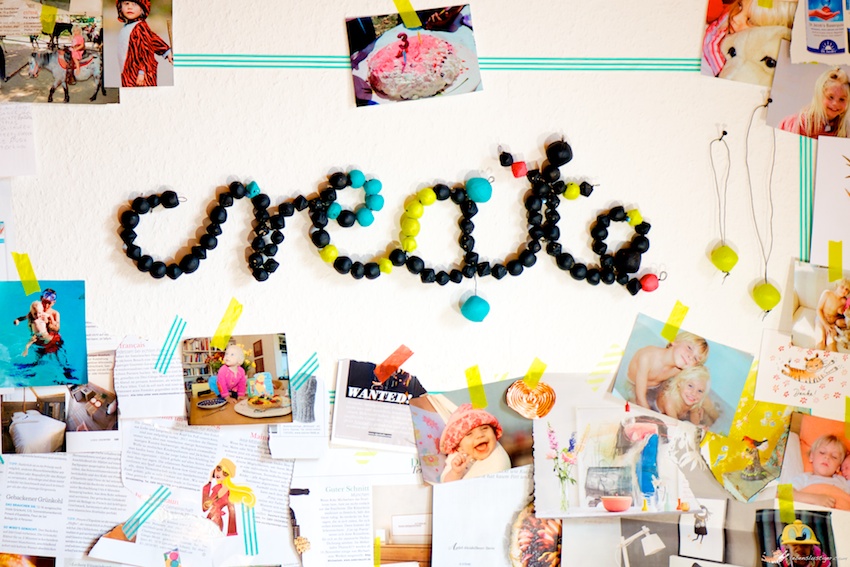 Categories :
DIY