15
08
2012

Today I show you some super quick and easy knitted necklaces out of those beautiful soft prints i was given.
These first two were done with finger-knitting. If you leave a longer piece of yarn in beginning and end you can tie the necklace nicely in your neck.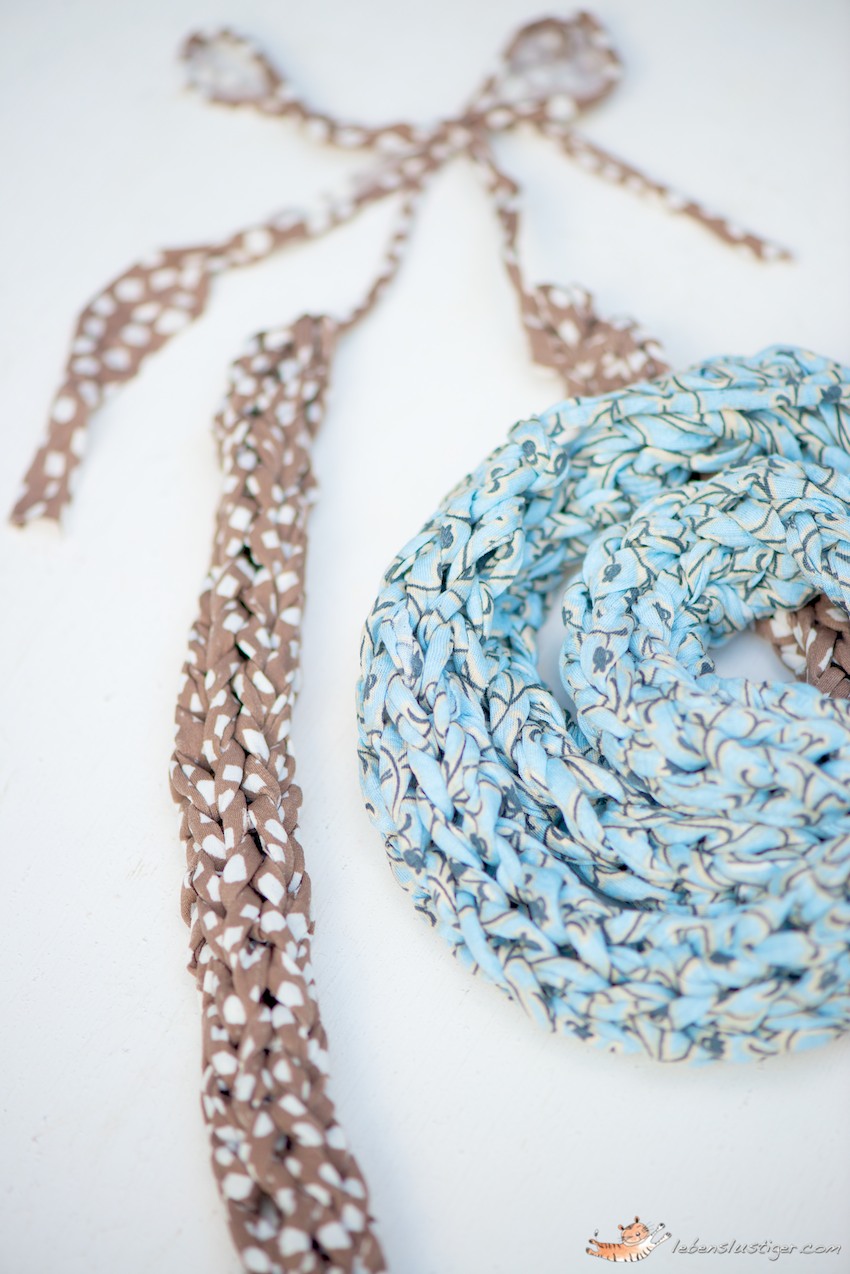 For these ones I casted on about 80 to 100 stitches on a long circular needle and knitted about 6 to 8 rows round in garter stitch. After casting off fairly lose the necklace will roll itself beautifully into shape.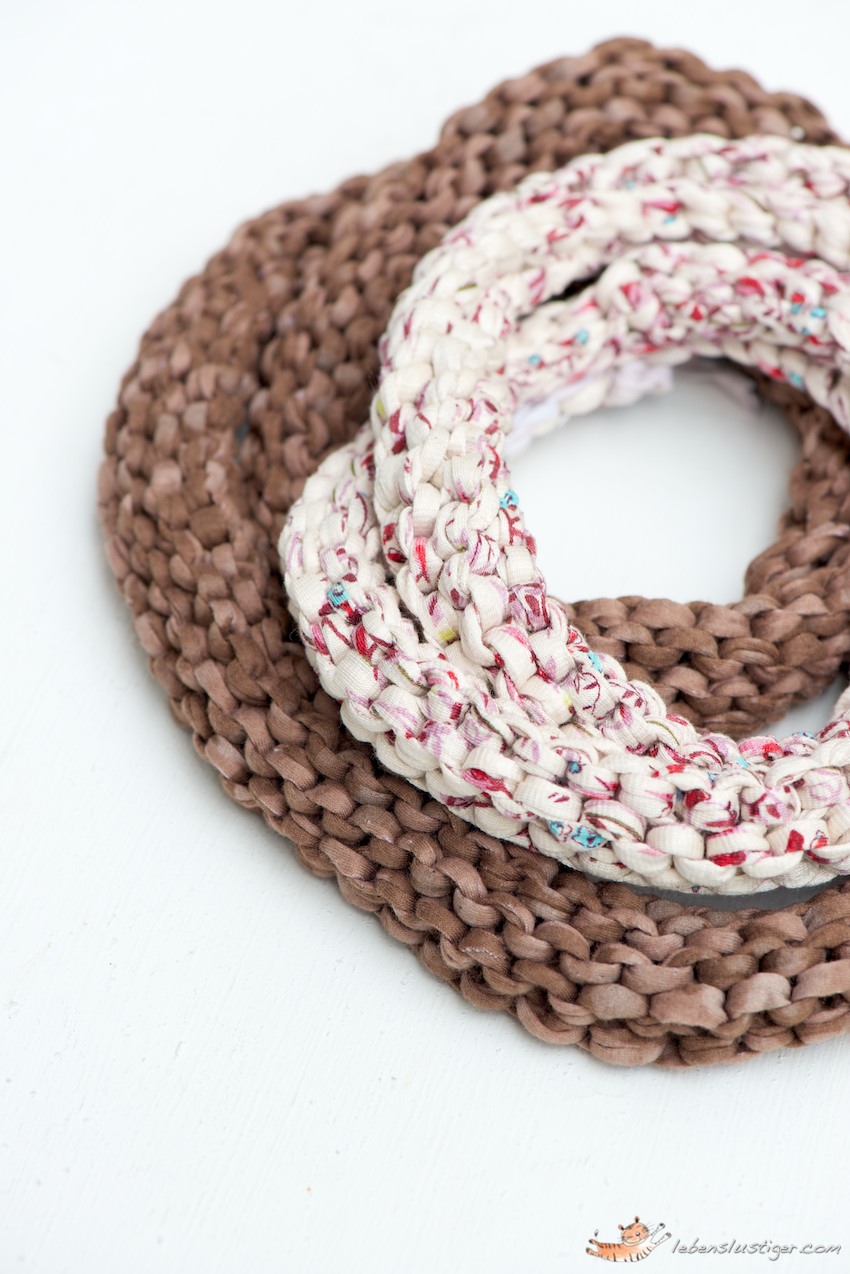 Enjoy and have fun!
XOXO, Anette
Please find more of my jewelry on Etsy
Categories :
DIY
Trackbacks :
9 Trackbacks »