05
09
2012

Here comes a little 'fool the eye' DIY - or - much more fitting - 'wink the eye', because this interpretation of a Trompe L'Oeil is meant witty and playful and does not really intend to pretend perspectively existing space. Here is also a fun example with this idea for a living space or play area.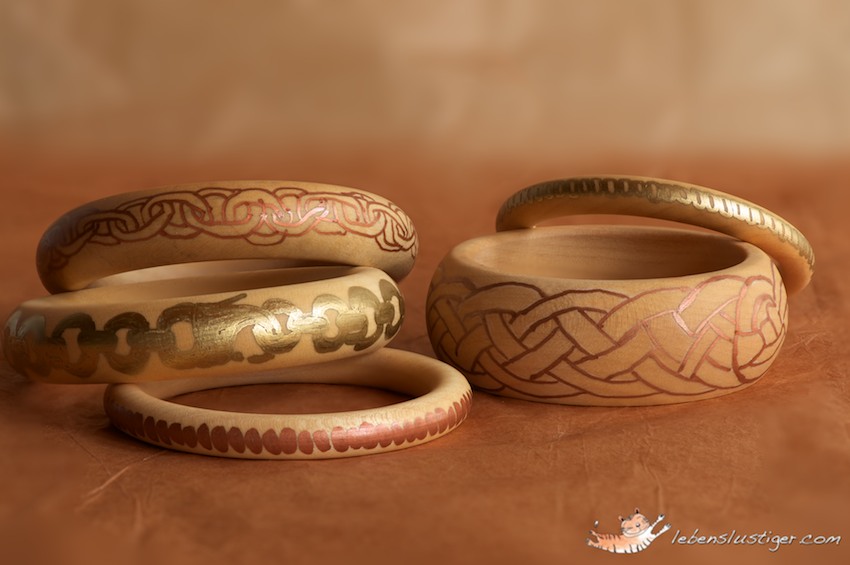 I found a template for the chains to download at Martha Stewart.
At first I thought to use graphite paper to exactly transfer the drawings onto the wooden hoops but it seemed really cumbersome so I simply started copying the pattern with a gold and copper pen right onto the bangle. The template is very helpful - especially for drawing the closures. Finish with a coat of acrylic varnish for protection. I'm loving the combination of natural with a bit well-mesured metal accent a lot lately.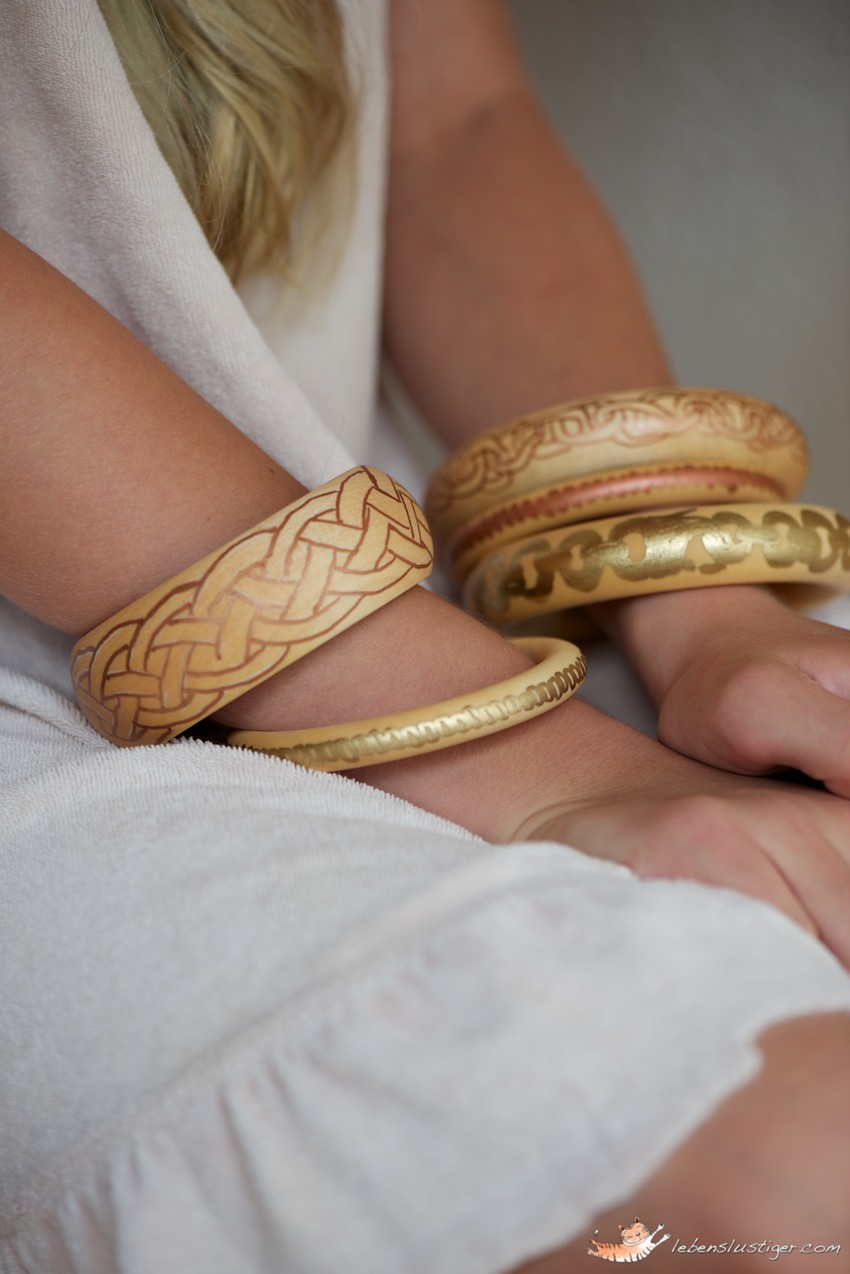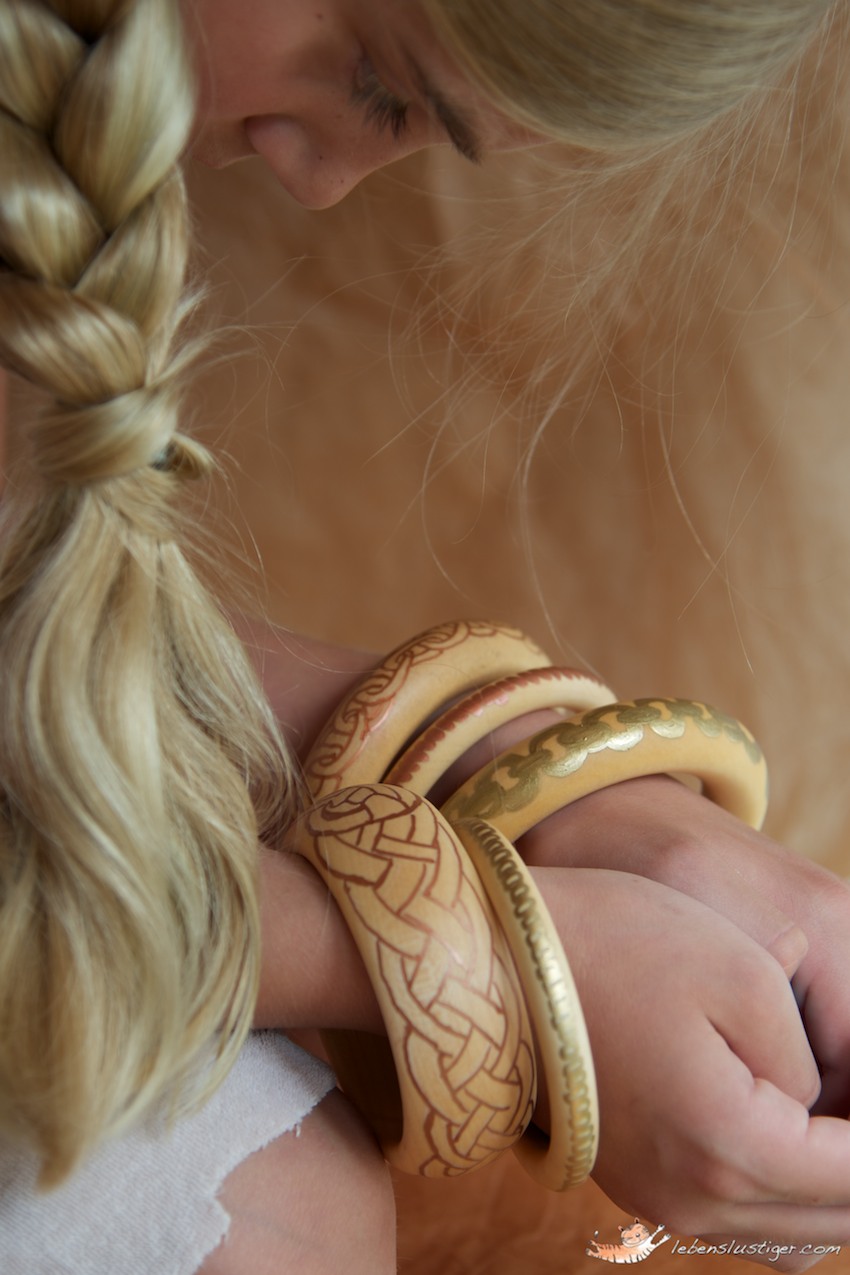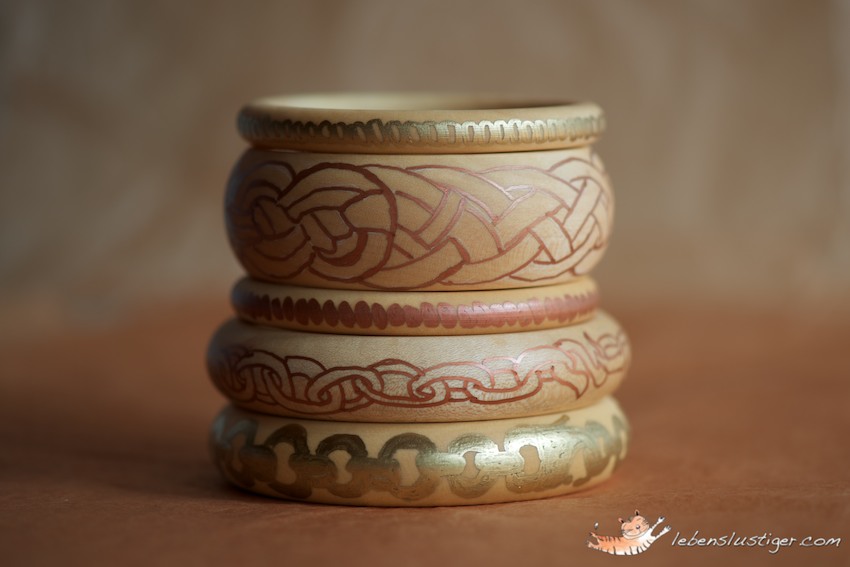 Have fun winking!
Love, Anette
If you like, please find my jewelry on Etsy
Categories :
DIY