18
09
2012

I never felt the need to color my hair.
I grew up and I grew grey wisps without ever making a red, green, blue or blonde detour.
It was totally fine.
Until last winter...
All of a sudden I could not stand it anymore: pale-grey winter skin to pale-grey hair. TOO MUCH!
What I wanted was a light coloring - something, which would wash completely away after a few showers. No red - no black. Brownish - natural looking.
"Yes Yes", said my hairdresser eagerly and - poof - there I was - terrified - because of my almost black hair.
It looked...crappy. I did not like it at all.
I really like it on everybody else - no matter what color - but NOT on me.
O.K. It would go away. Soon...
"Er, not exactly..." said my hairdresser when I showed up 4 weeks later - in a really bad mood because of my still pretty much black hair.
"It would make customers really mad if it would wash away THAT soon...in fact, it doesn't really wash away anyway...It looks GREAT on you! We just need to do the hairline..."
Arghhhh!!!
Until summer break I hung in there with "We just need to quickly redo the hairline..." Again and again.
How annoying!
But now there is an end of it.
I WILL grow out this color!
Under a beanie!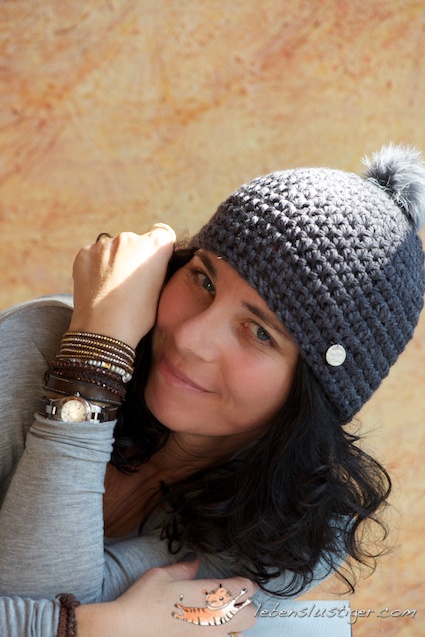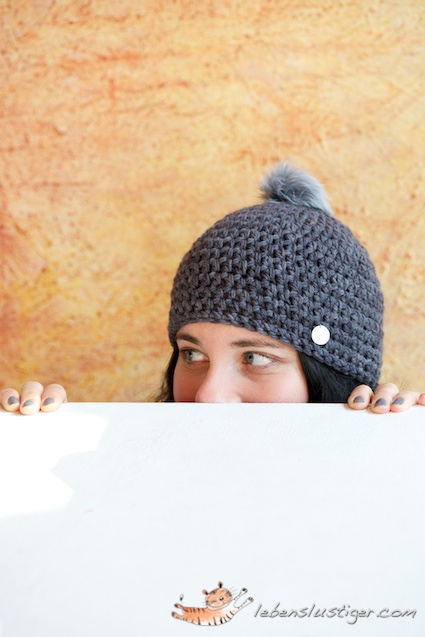 At least, sometimes. I have only mottled hair so far...
"You will NEVER persevere" says my hairdresser.
We'll see...(asshole)!
Here is my first beanie:
You need 100 gr wool, a crochet needle size 6 and work Half Double crochet stitches.
Start with 3 chain stitches closed to a ring.
1st round: Work 10 half double stitches into this ring=10
2nd round: double every stich=20
3rd round: double every second stich=30
4th round: double every fifth stich=36
5th round: double every sixth stich=42
6th round: double every seventh stich=48
7th round: double every twelfth stich=52
Then crochet eight rounds without adding additional stitches and then finish with one last round of single stitches.
I sewed a little charm onto the left side to see immediately where front and back is and i added a fur ball on top.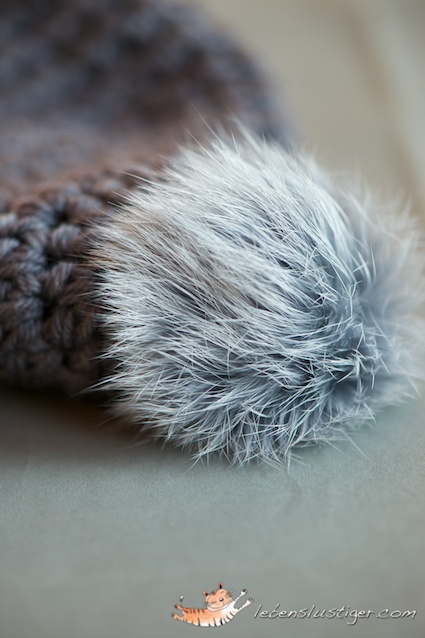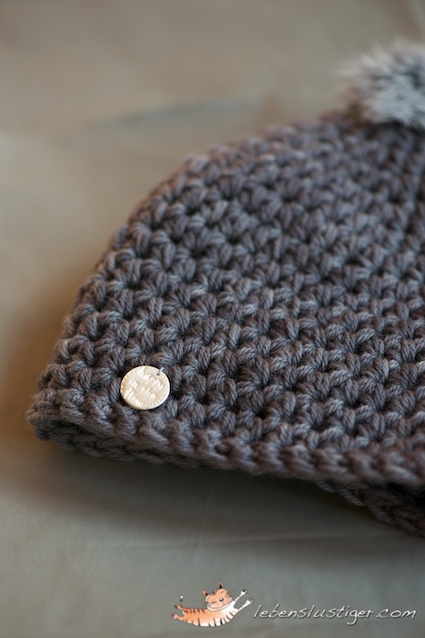 Happy crocheting, Anette
More Lebenslustiger at Twitter, FB, Pinterest, Instagram, Dawanda, Etsy and Tout!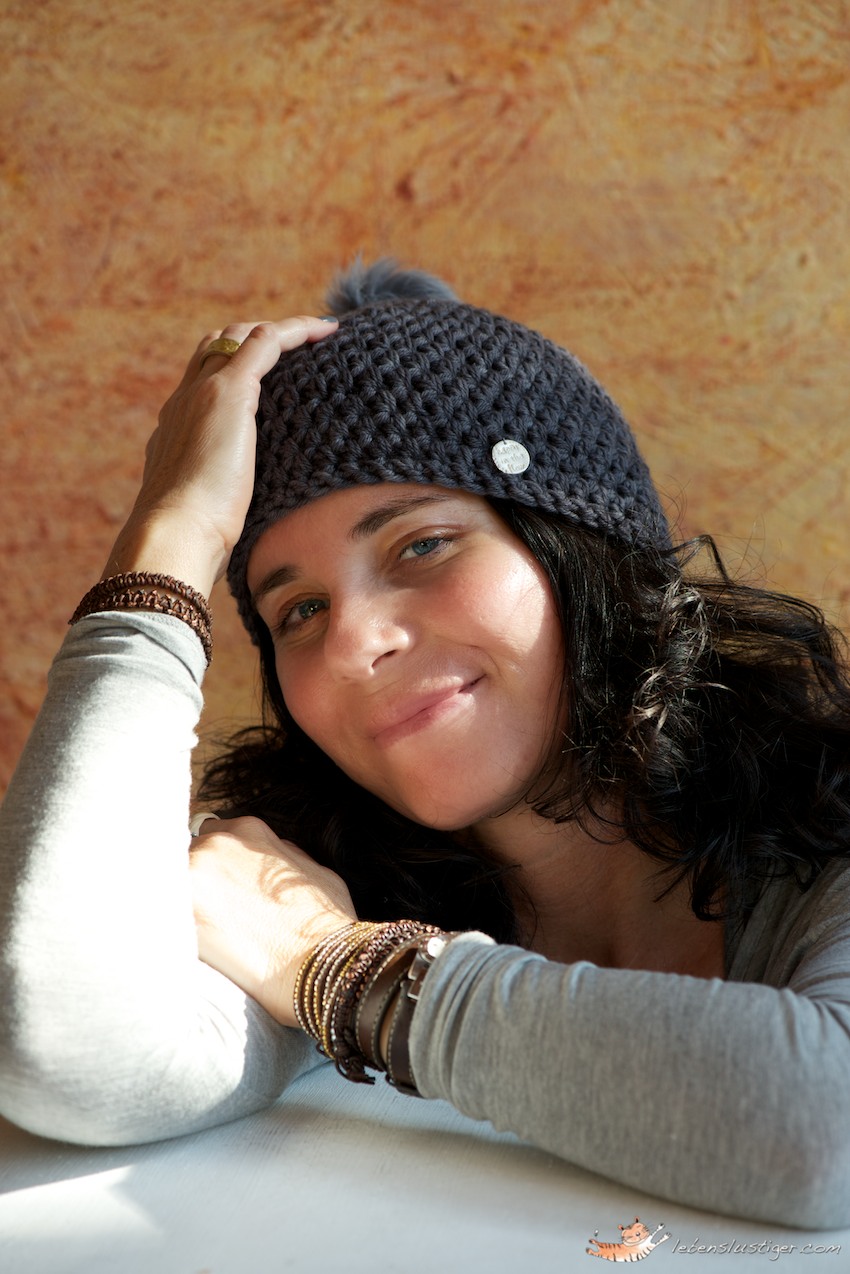 P.S. I have planned a little Give Away for You on Thursday! It's already on this last picture but barely to see...Can you spot it?
Categories :
DIY
Trackbacks :
15 Trackbacks »