26
09
2012

Well - not really...but when I stumbled upon this 3D Diamond template I figured I could fold a big, fat copper gem.
I had left over foil from this DIY and managed to fold the shape but I have to say it's somewhat tricky with the thin metal sheet. It easily gets dings and marks where you don't want them and the whole piece seems to have a live on it's own. So, I really recommend using paper.
I have worked with diamonds creating jewelry in the early days of my business but I'm staying away from it since mining for diamonds is a really cruel and corrupt business in my view.
While there are supposed to be jewels from ethically ok mining projects I have not looked into that - because there are so many other beautiful materials to work and be creative with, just like the recycled silver that I use for my jewelry.
Sparkly moments for all of you - all my best, Anette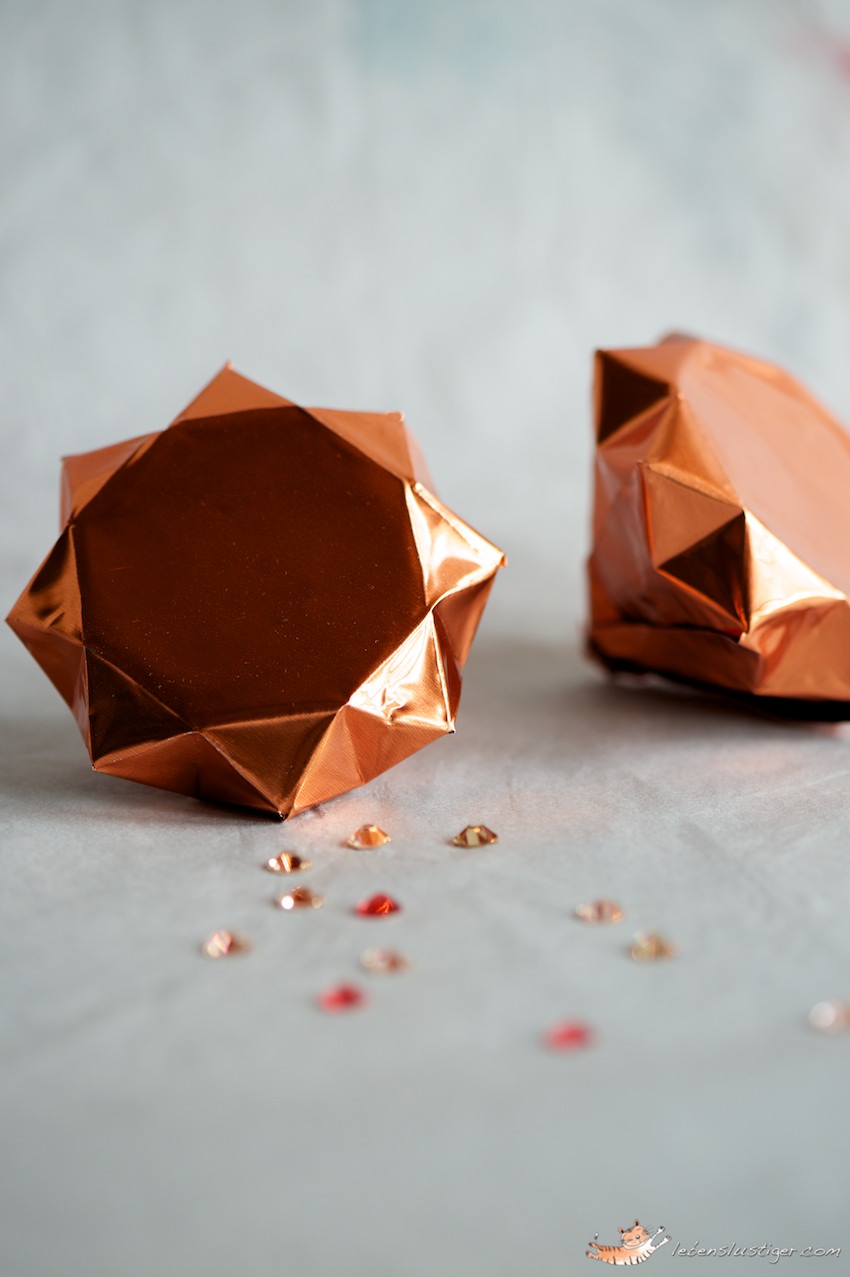 P.S. There is still time to participate in the braided rings GIVE AWAY!!!
Categories :
DIY