05
10
2012
1.) A daily sight? My children - my greatest luck!
2.) Good question? When is dinner??? (daily for about a 100times...)
3.) For somebody else? No horse drawing for me from Jette this week...
4.) A piece of clothing which makes you really happy right now? A bag full of Hollister stuff - good quality, nice colors, happy kids=happy mom!
5.) Tried? Sideways braid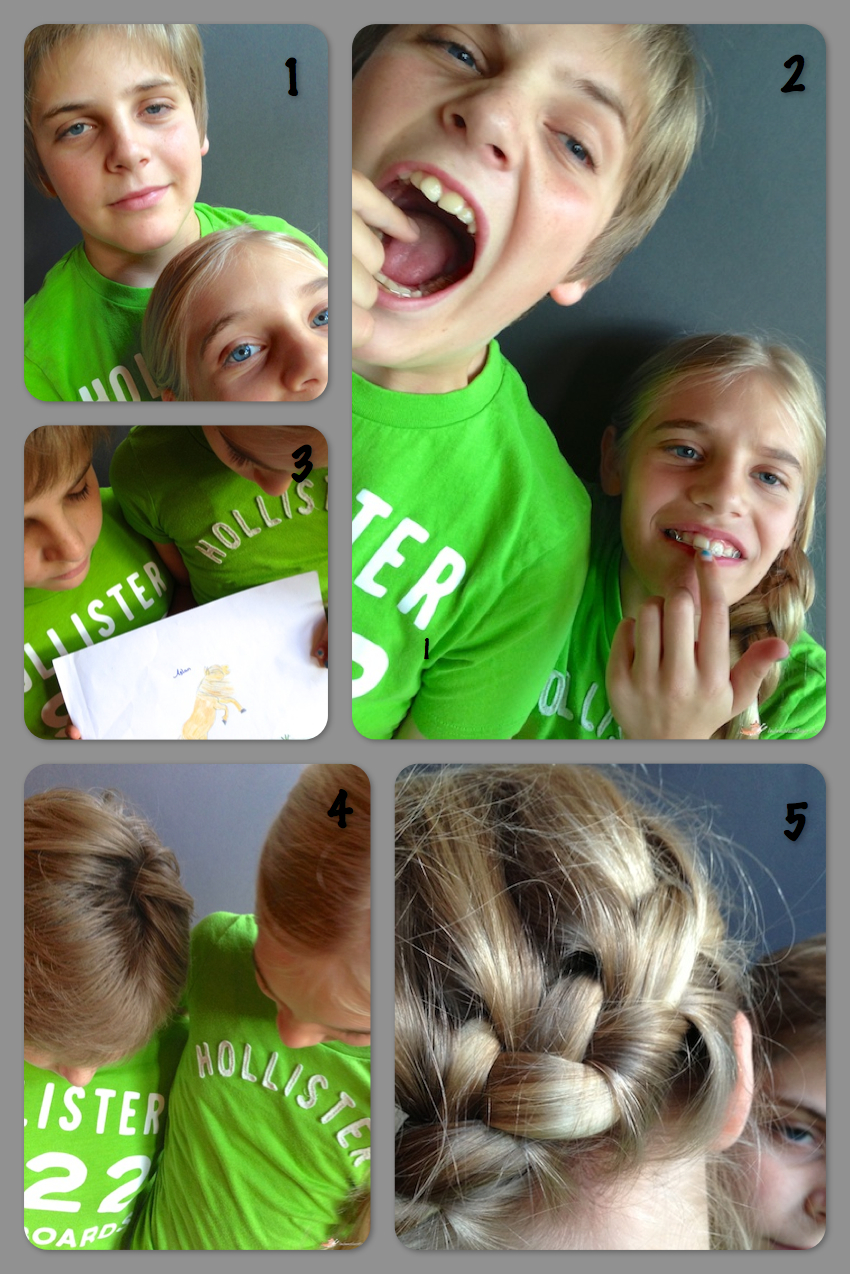 My children are deeply loved, raised on organic food, we try to limit media intake, keep a rhythm, they are healthy and happy despite the usual colds BUT they ALWAYS have dark circles under their eyes...
Any advice woul be really appreciated!!! :)
Have a wonderful weekend,
LOVE, Anette