31
10
2012

I would like to show you how to knit a cord because I didn't know how to do that myself until very recent.
I knew how to finger knit but this version I show you today is actually done with a crochet hook and is a lot fun to do.
I did this braided necklace with this technique.
If you like to know, how to braid the necklace please see my post "How To Braid A Necklace From A Single knitted I-Cord".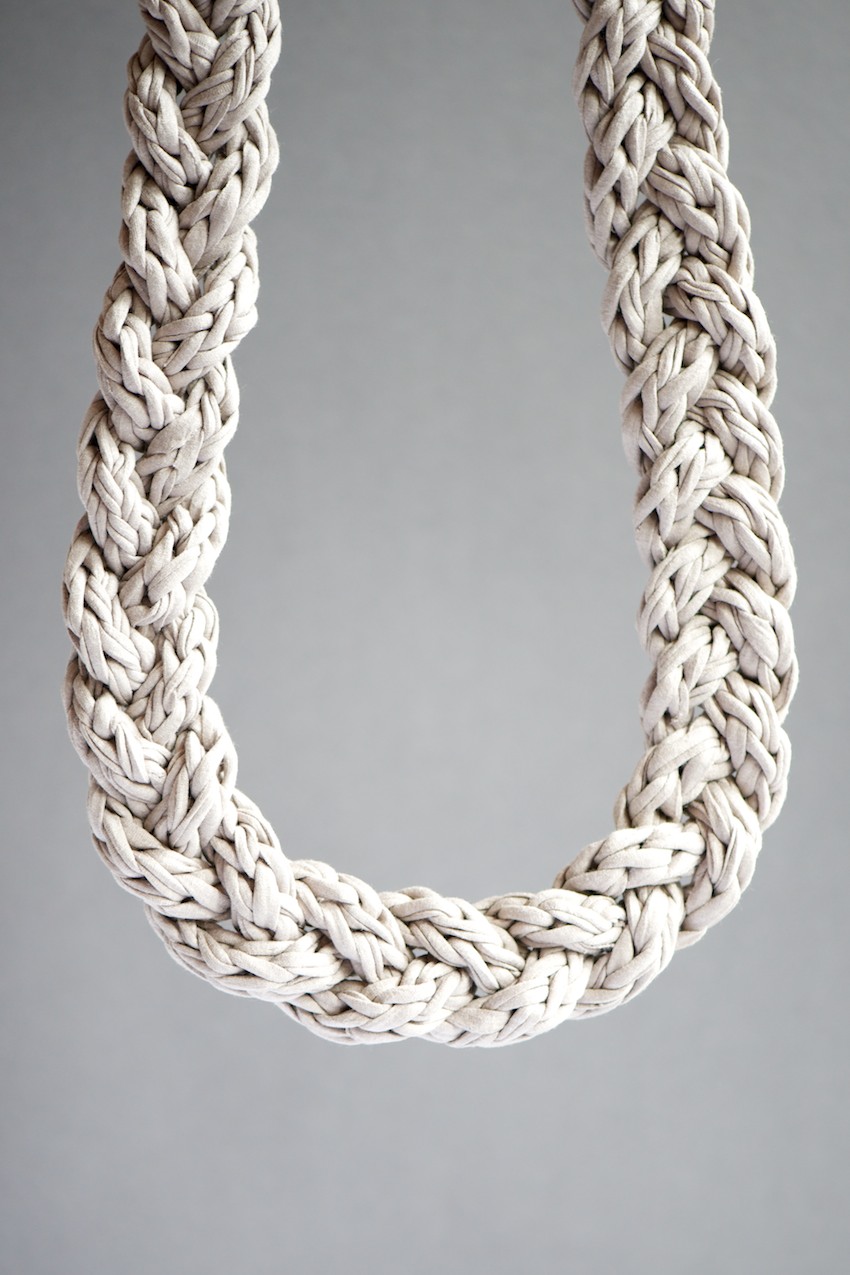 I used again fabric yarn for this project - therefore my crochet hook is quite big with size 12,75mm Ø. My beautiful wooden hook is made by Jenkins Yarn Tools.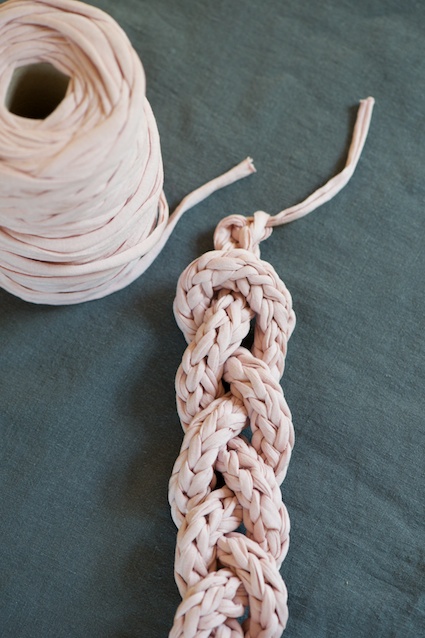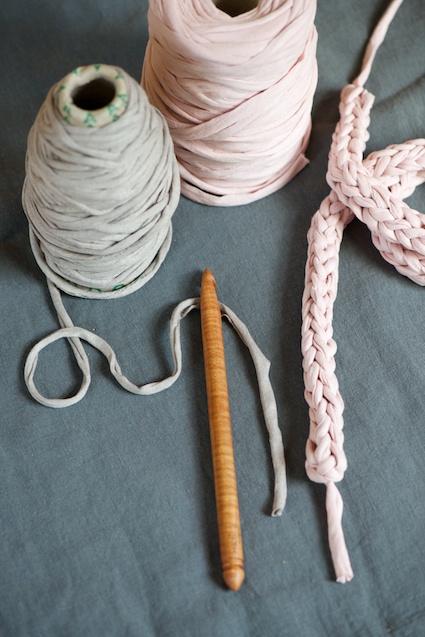 Start with three chain stitches, keep the last one and make a stitch back into the second chain and then one more into the first chain stitch.
Now you have three stitches on your hook as if you would start to knit.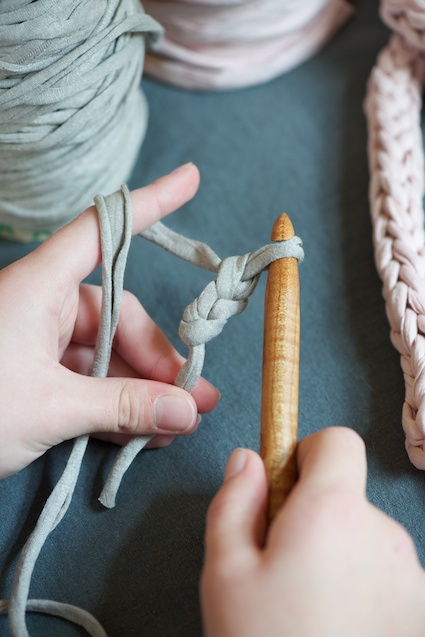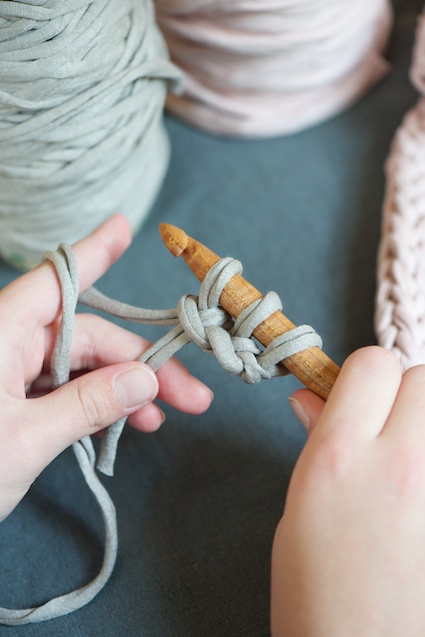 Now comes the trick! Carefully take the left two stitches off the hook and hold it with your thump and middle finger. Then get the thread and pull it through the first stitch (the one already on your hook). See how the cord is becoming round this way?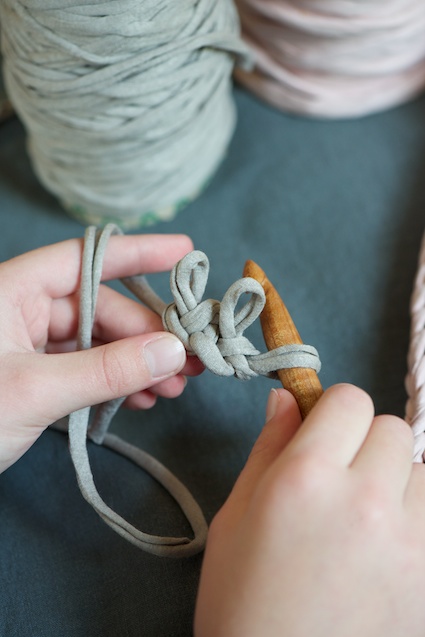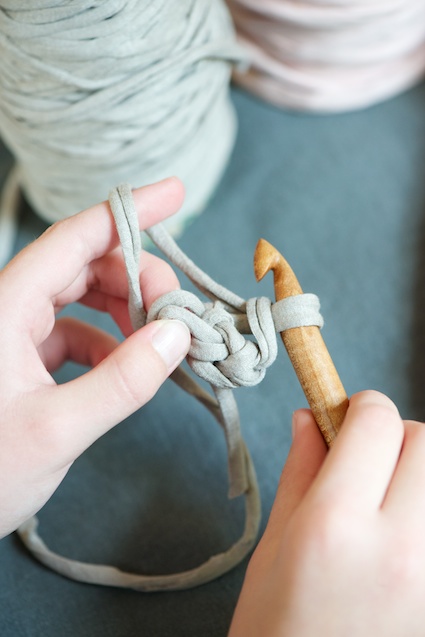 Go ahead and pull the thread through the second and after that through the third stitch. Now you have again the three stitches lined up on the hook as in the beginning. Don't pull the yarn all the way through all stitches like you would do in traditional crochet! This is more like knitting - so you keep your loops.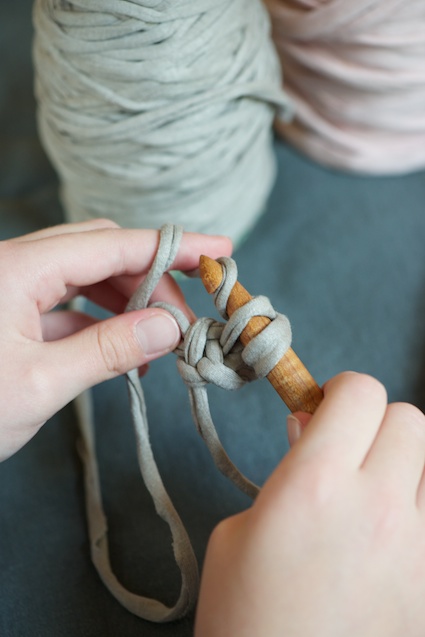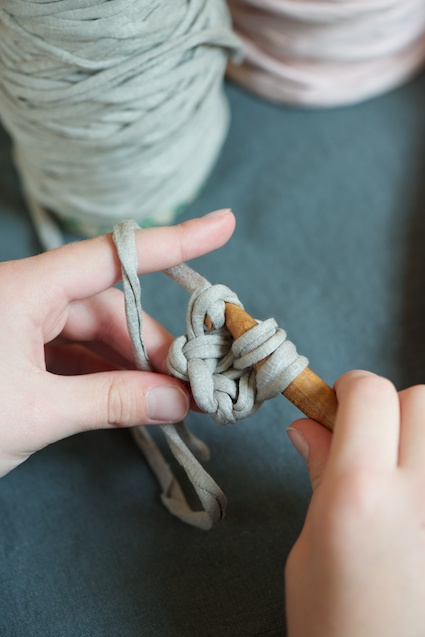 Start over with taking the left two stitches off, hold them and pull the yarn through your stitch on the hook to form the round. Proceed the steps like above. It's really simple once you figured it out and it quickly makes a nice long cord you can use for many different projects.
My braided necklace is very long so my cord was approximately 5-6 meters long before I started braiding.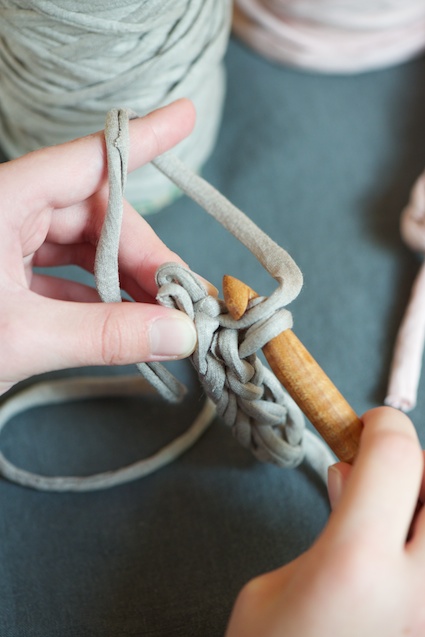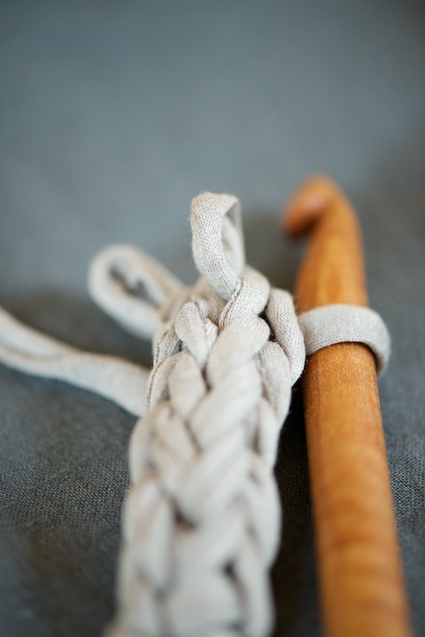 Please let me know if you have questions.You could use the comment section or send me an e-mail to : lebenslustiger(at)gmail(dot)com
I'm more than happy to help if there is anything unclear in my description. Have fun "knit crocheting" :)
OH - and HAPPY HALLOWEEN!!!
If you like to to further connect, I'm also at Twitter, FB and Pinterest!
XOXO, Anette
P.S. Many thanks to Jettes friend Jule for letting me photograph her hands!!!
DIY
Trackbacks :
2 Trackbacks »