04
12
2012
...or Hardware Store Glam 2.
During my run through the hardware store the other day I also found these screw-nuts.
I remembered the Mona Lisa Simple Leaf I bought home from the US and had an idea...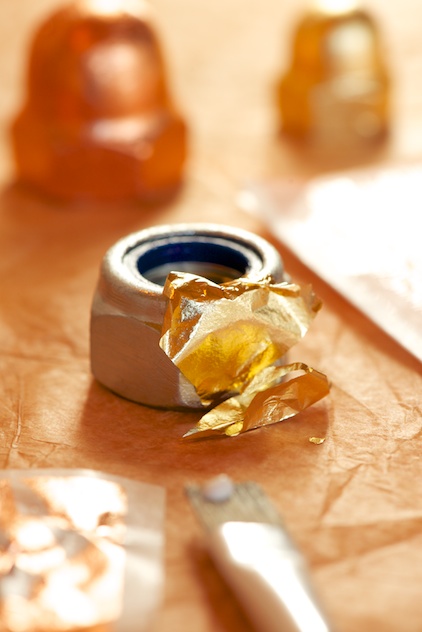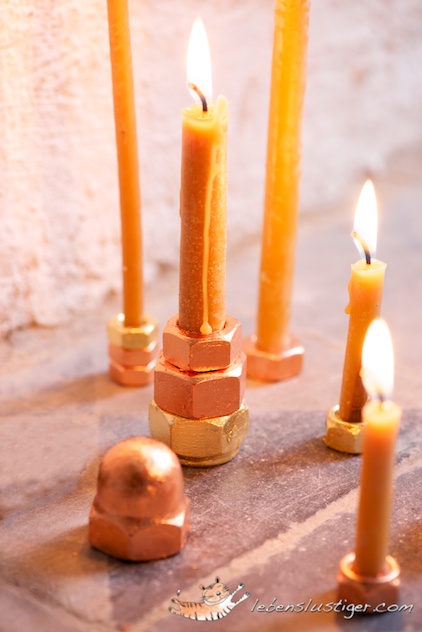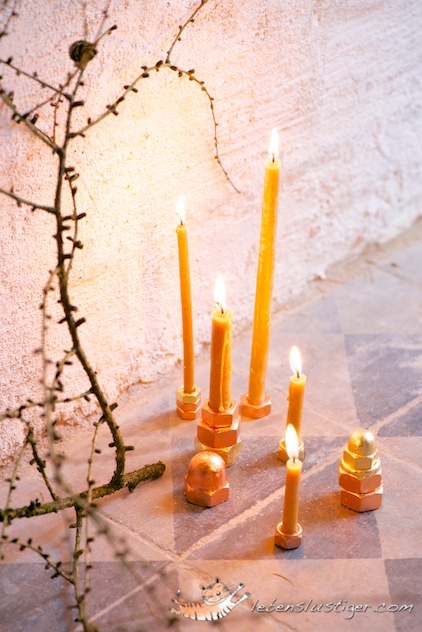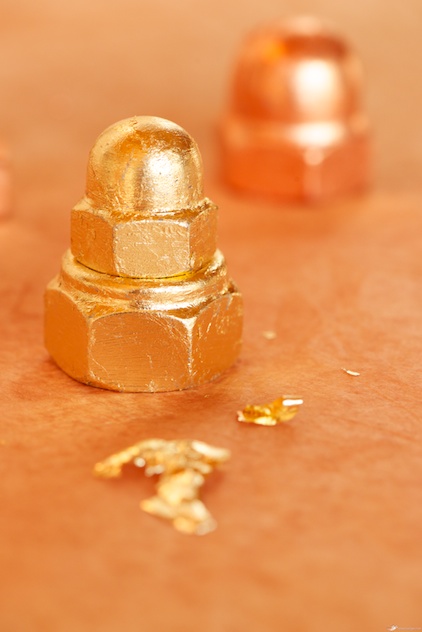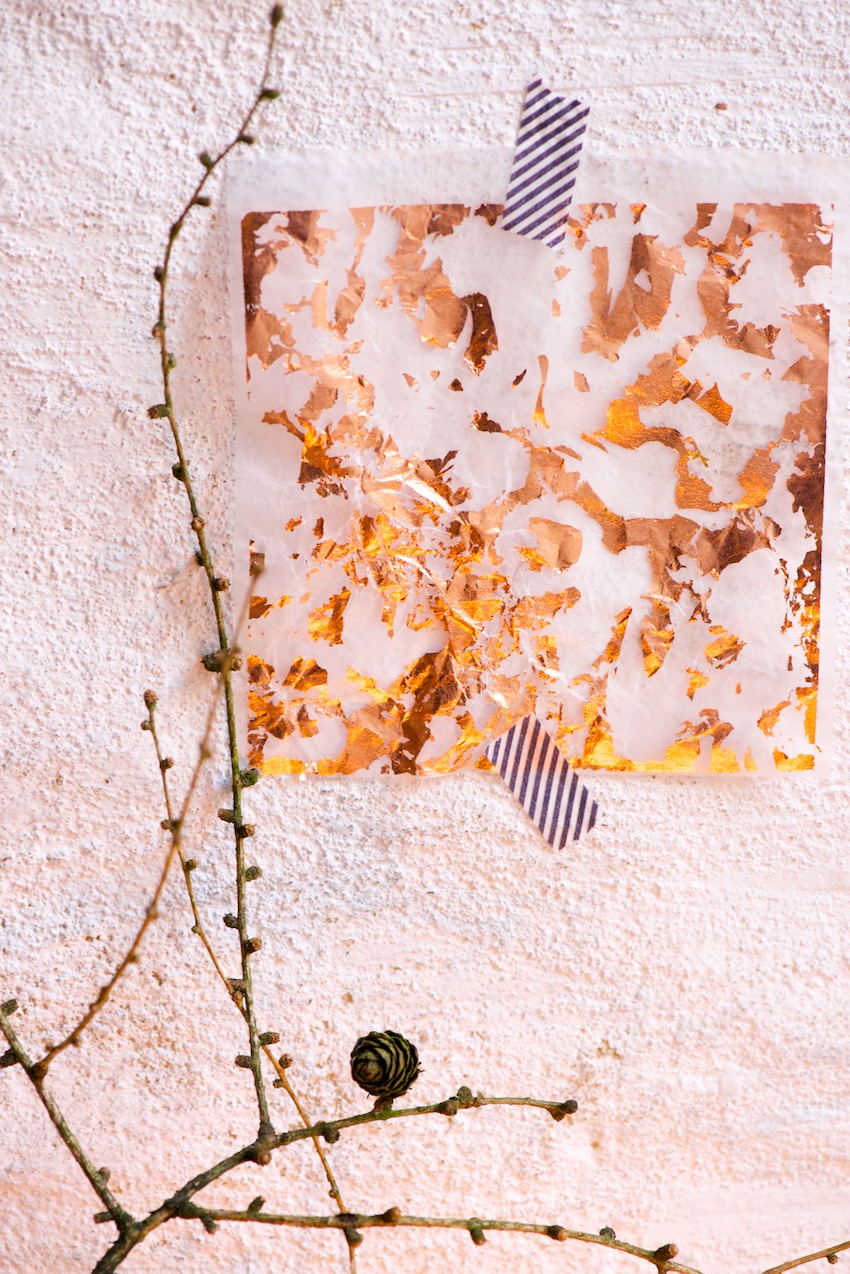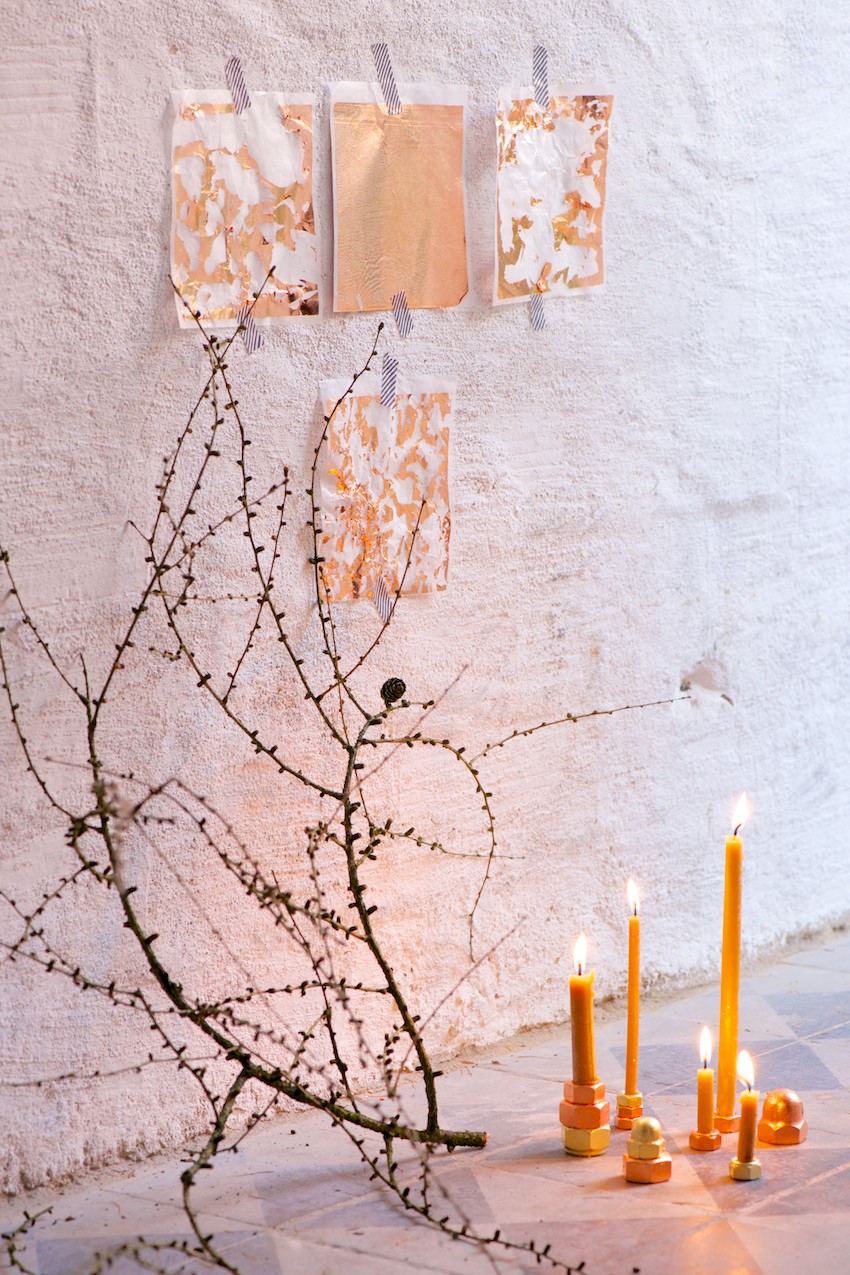 I really love the geometrical trend because it creates such great contrasts when combined with some natural materials.
Al of the sudden these austere lines get vivid by adding some warm colors and a larch twig - I even spot a little magical dome cathedral, you too?
I also like to use these kind of contrasts for my jewelry; for example in combining coral and leather with geometrical beads...
Have a happy day,
Anette
P.S. It's Creadienstag again!