13
12
2012
...is collected at Nic's today.
I ordered this handmade knitted hat years ago from a handwork teacher at the Waldorfschool in Santa Barbara.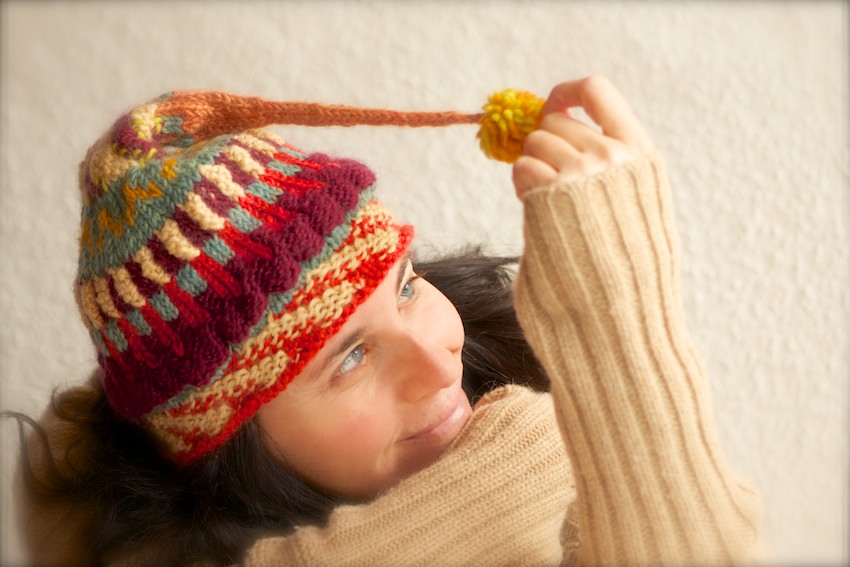 Her daughter made it. All you could order was: a hat. Just that.
You could't specify the color nor the shape, size or patterns. But I had seen a few of her hats and they were all cute and had this little "something" - of course they were all different.
So I decided to order one for my children. They were still quite little and couldn't express themselves very well, but they managed to make clear to me, that neither of them would EVER wear that hat after it arrived.
I still love the hat - not so much the colors but the shape and the different patterns - but it is too small for me...I would order a larger one (if she would let me specify... :)) but I lost the contact.
So - if anyone of YOU is able to knit me a hat like this one - AND would let me pick the colors - then please e-mail me!!!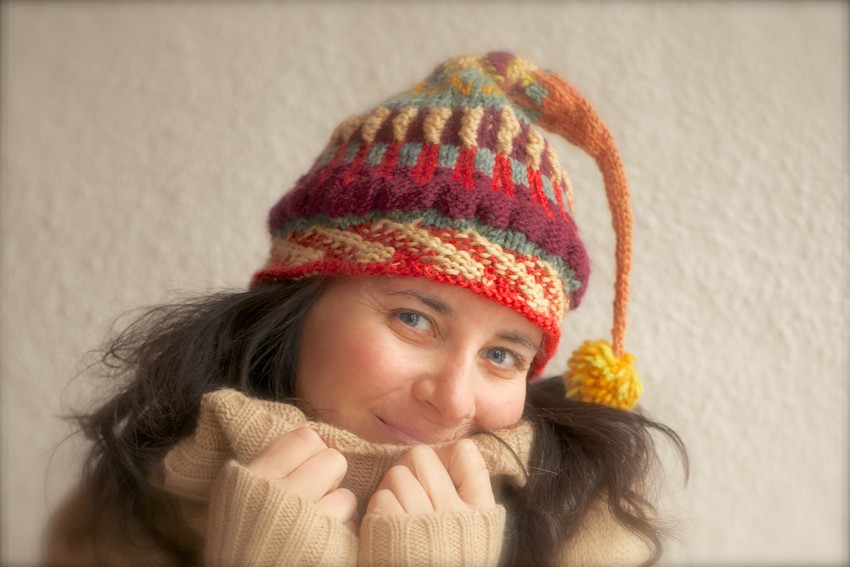 Have a happy day,
Anette
P.S. Me and another hat here :)