24
12
2012

Save the ribbons!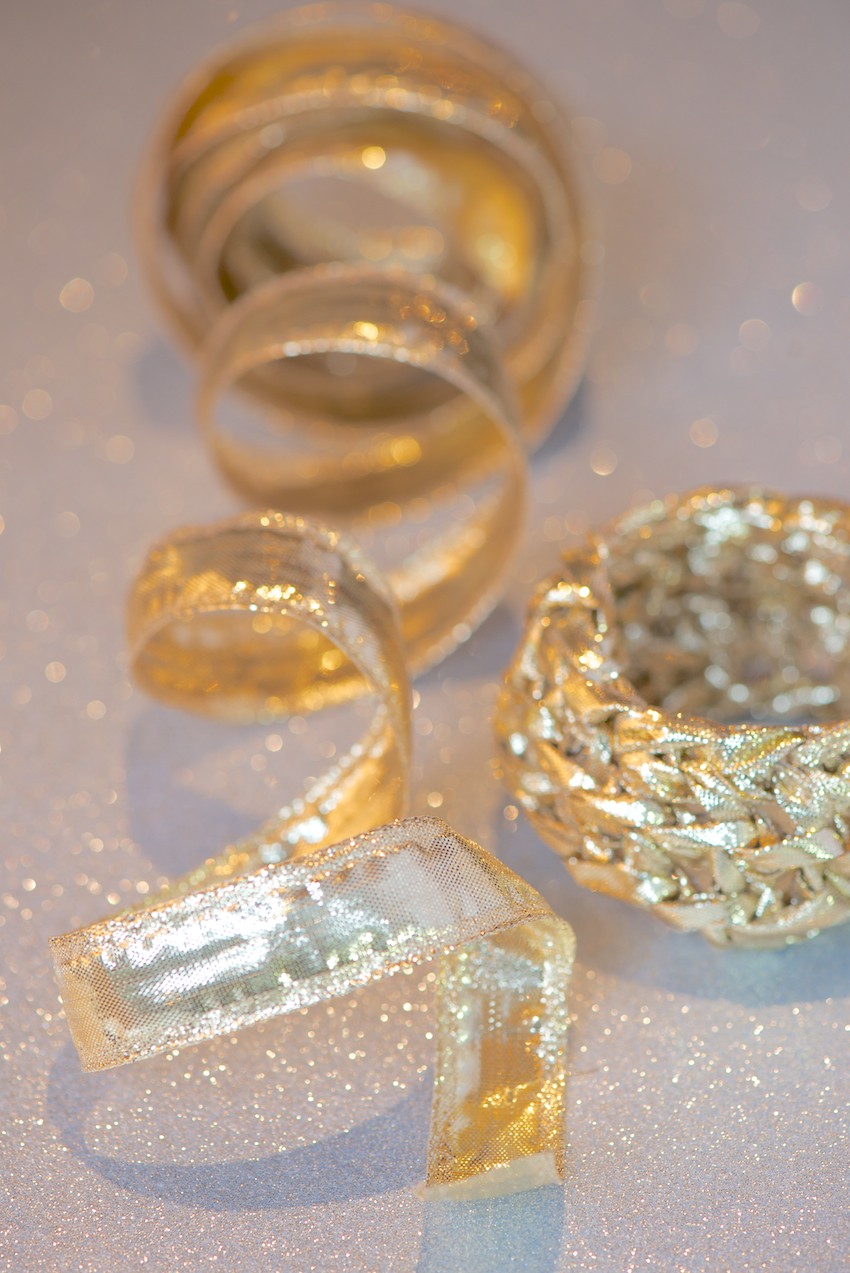 For a fun and sparkly New Year's Eve Bling Bling.
All you need is about 8-9 meters of gold or silver ribbon or cord, a crochet hook size 10mm or 12mm and a few minutes.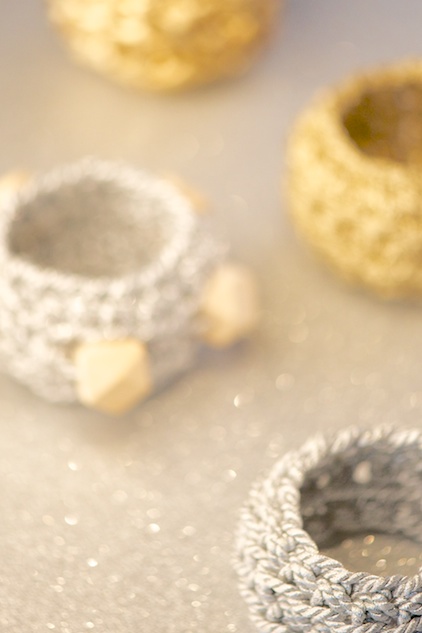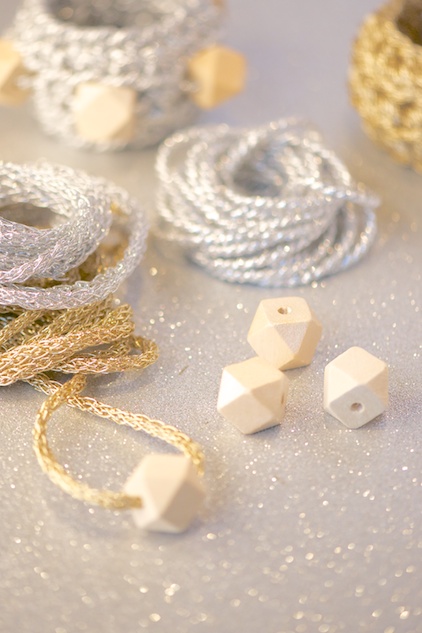 Chain about 16 to 20 (depends on the thickness of the ribbon and the size of your wrist and hand) and join with a slip stitch.
1st round:
slip stitch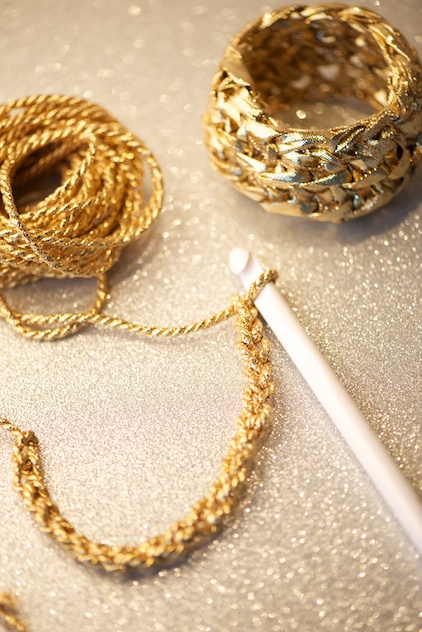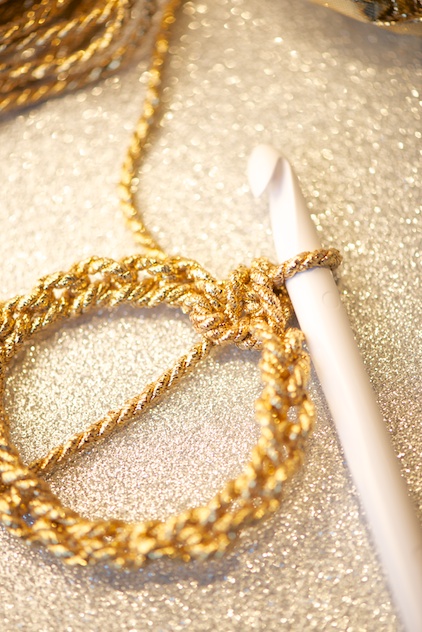 2nd round:
single crochet in back loops only
3rd round:
again single crochet in back loops only but skip along the round two stitches to create a nice arch.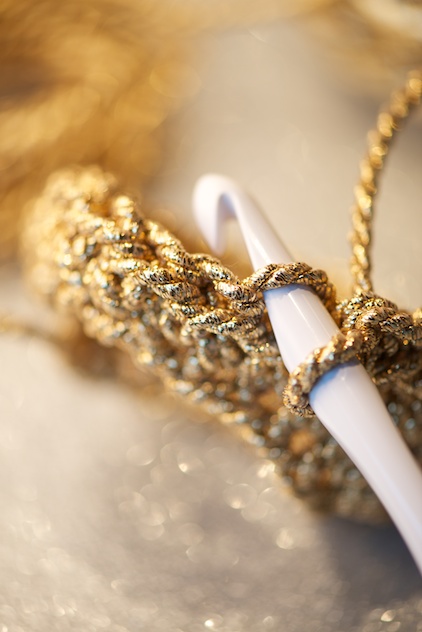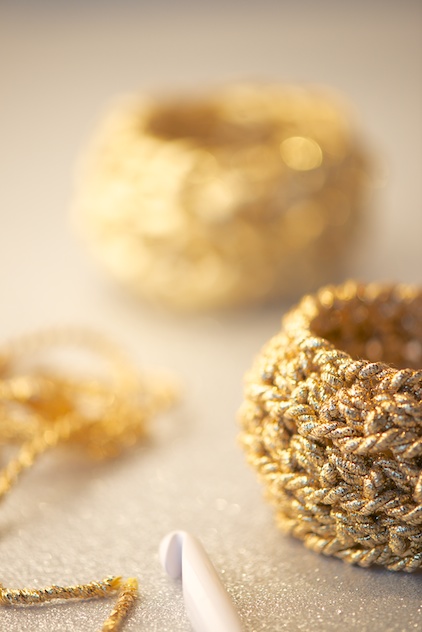 Knot endings.
Pull and push gently to form a nice bangle.
e Voilá - PARTY!!!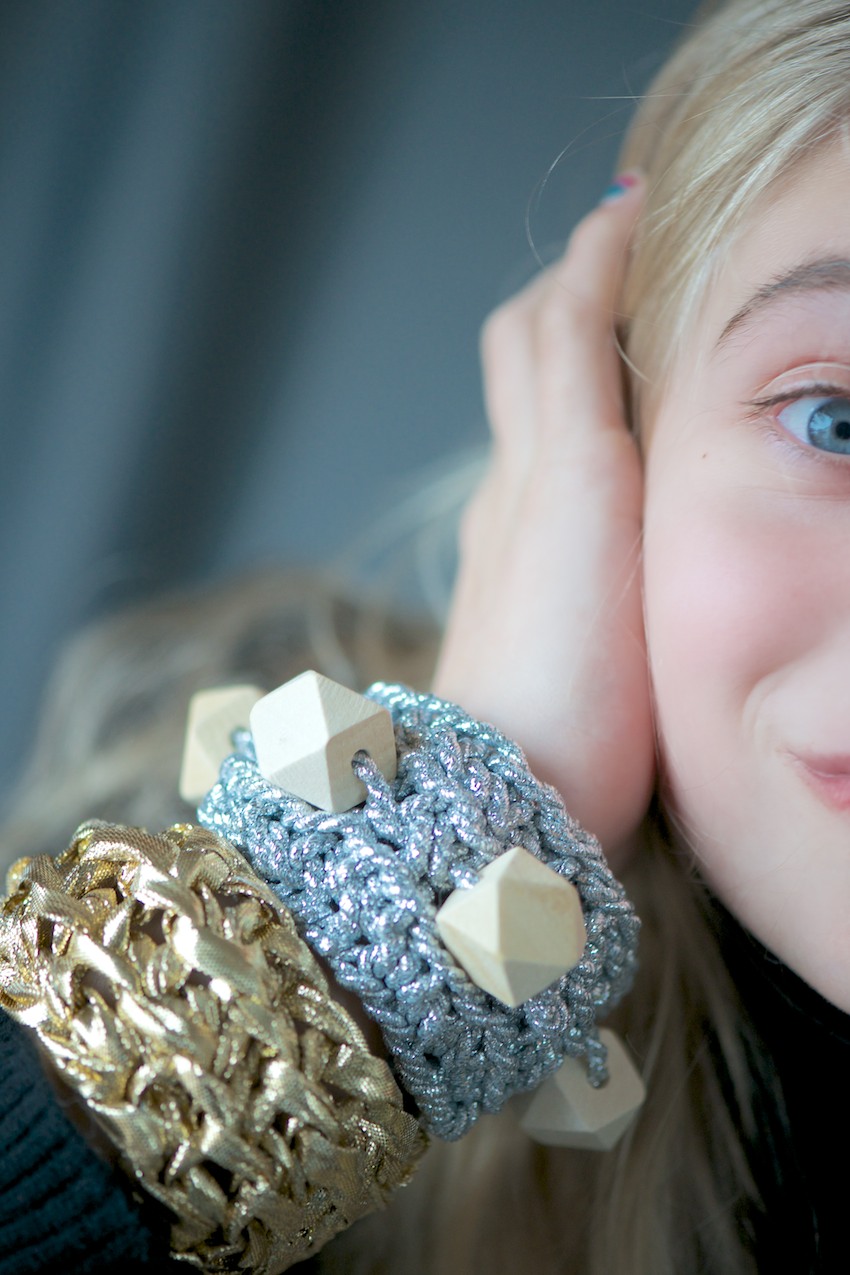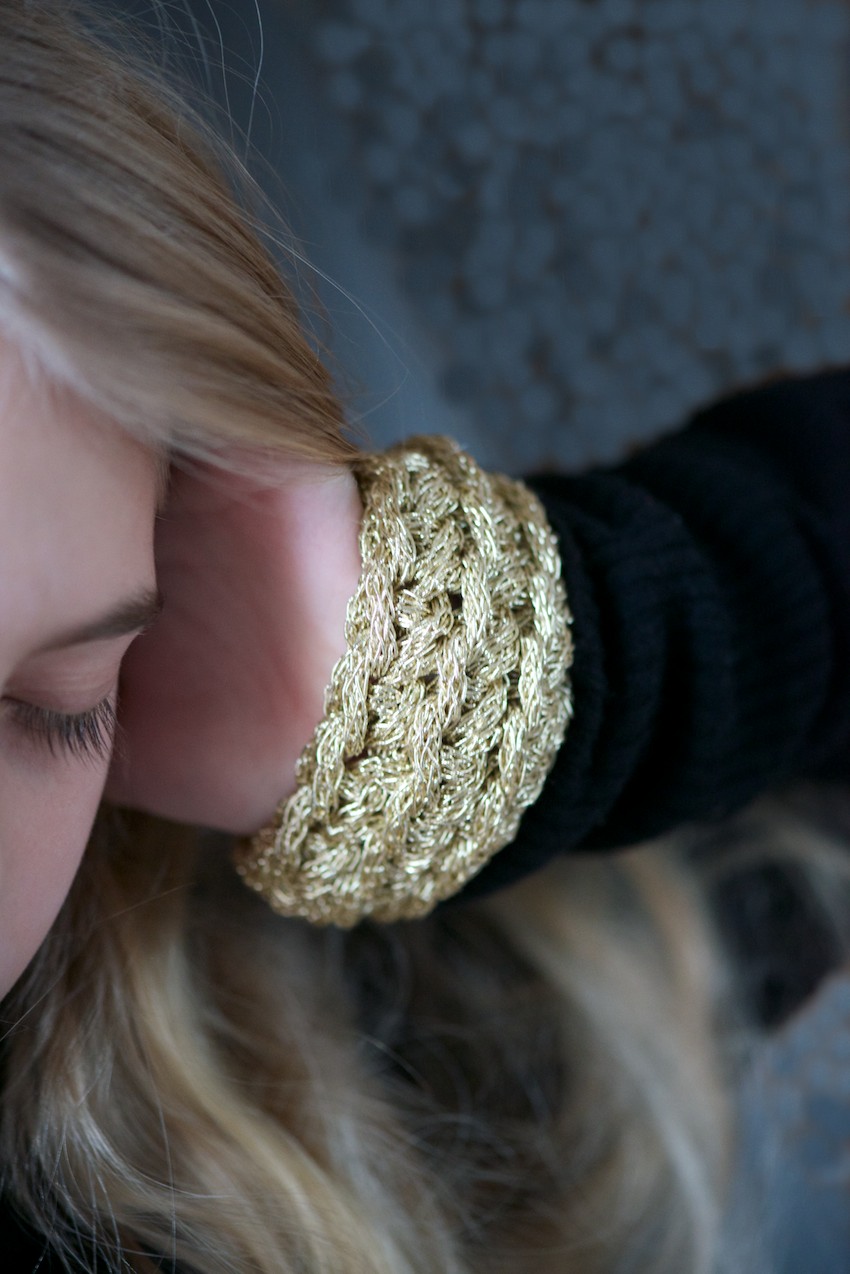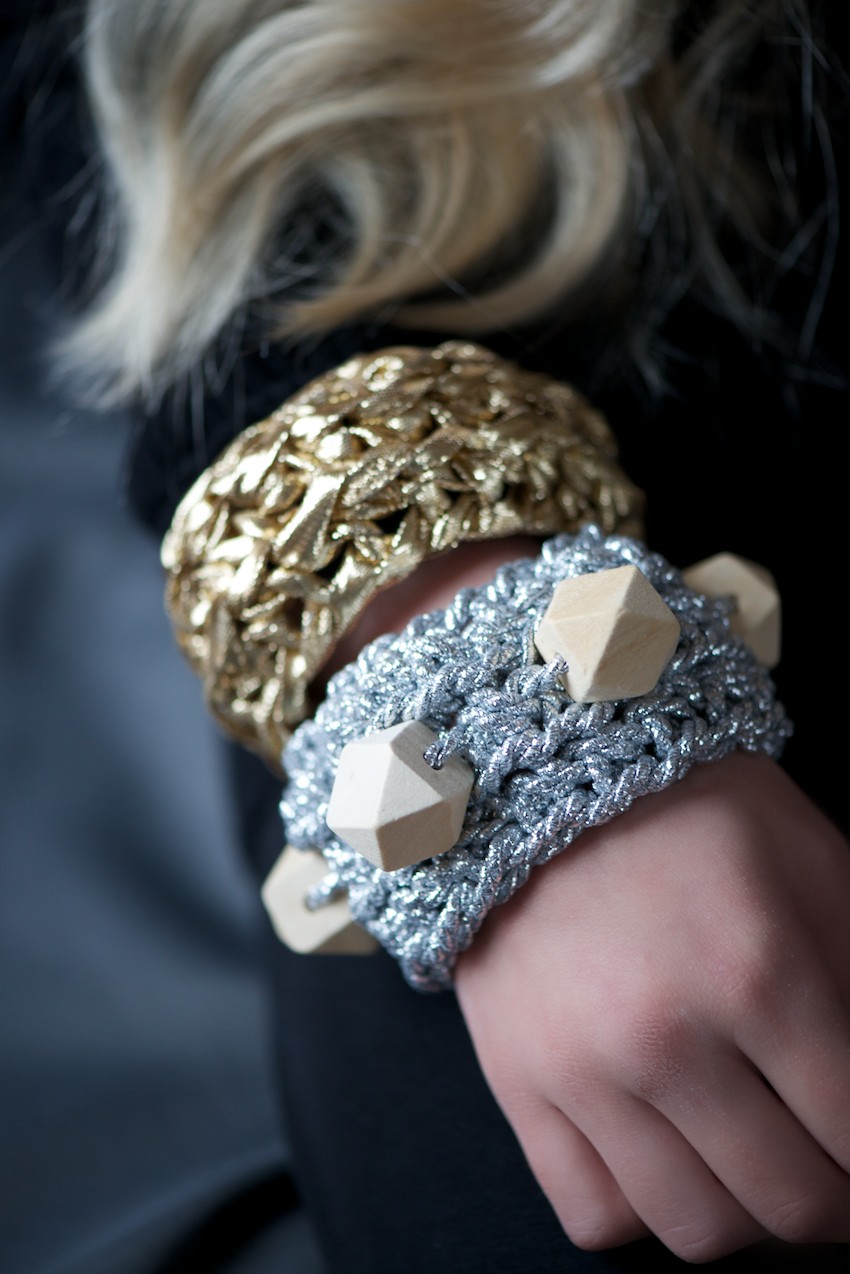 HAPPY NEW YEAR :)
Anette
More Lebenslustiger at Twitter, FB, Pinterest, Instagram, Dawanda, Etsy and Tout!
Categories :
DIY
Trackbacks :
32 Trackbacks »