10
12
2013

Who doesn't like some pretty and unique candles, right?
I think, they make a perfekt handmade gift for everyone.
Done in a few minutes and with very few requirements one usually has at home anyway.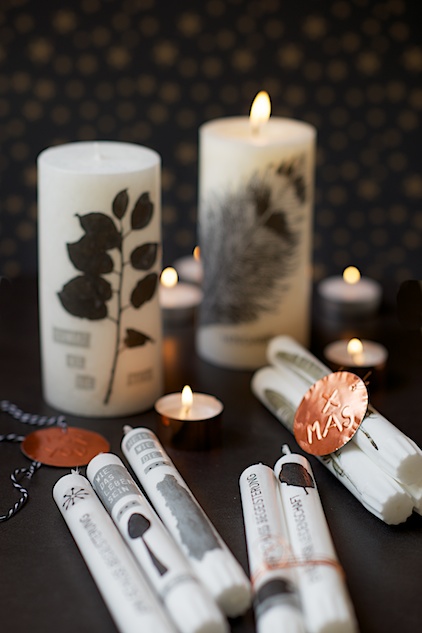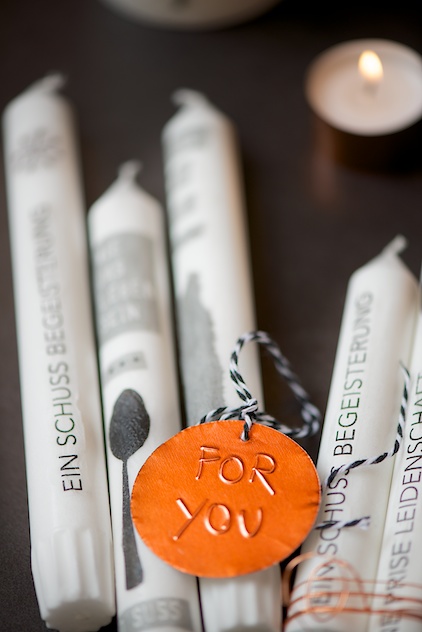 You need:
- white or creme candles, size and length is your choice
- some pretty paper napkins with designs that would fit on a narrow and long candle. I especially liked to use the ones with text.
- scissors
- an old teaspoon
- a tea-light
Start by pulling apart all layers of your paper napkin until only the top one with the design is left. Cut - or - and I like this best - tear out your design.
Lay out on your candle until you are happy with the look.
Start with holding one piece in place with your fingers.
Warm the teaspoon like shown on the picture over the tea-light for about 30 seconds.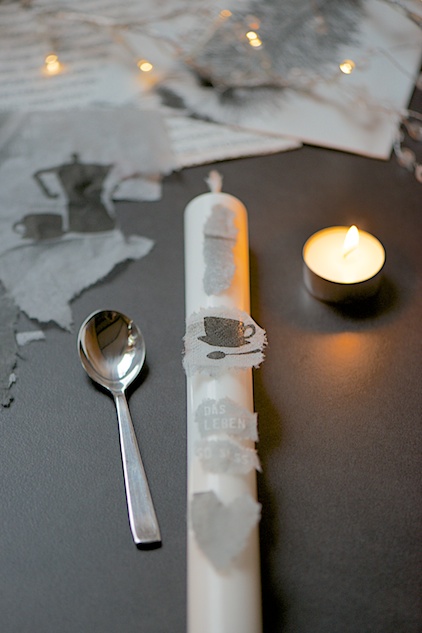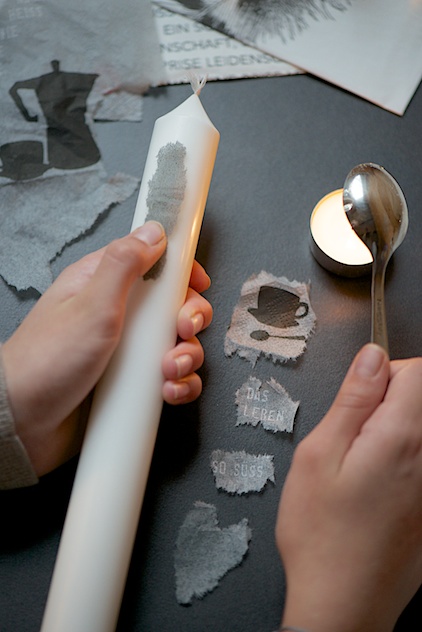 Now - using the warm rounded part of your spoon - stroke gently and quickly allover your napkin piece melting the paper right onto the candle.
Then do the next piece until your design is complete.
You will quickly get a feeling for the right temperature and the gentle pressure you need.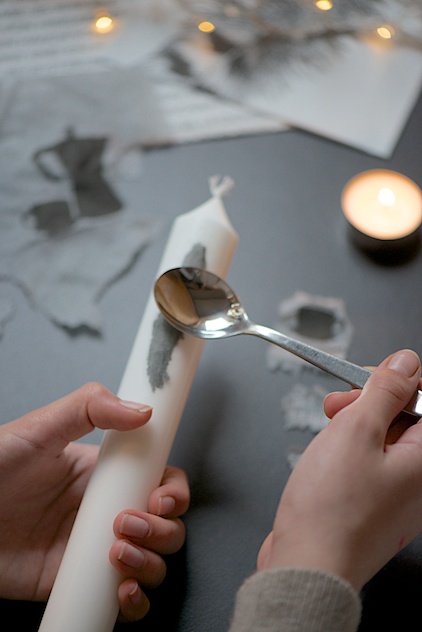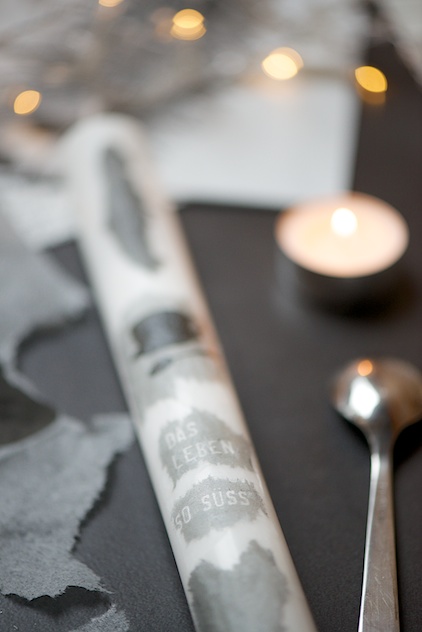 So fun to make!
In no time and with very little investment you can create lot's of unique candles.
Happy Day,
Anette
P.S. Today is Creadienstag!
P.S.S.
You can find my rosé-gold jewelry line here in my own shop or my other lines at Etsy and DaWanda
If you like to further connect there is more lebenslustiger on FB, Twitter, Tumblr, Instagram and Pinterest!
Thanks so much!!!
Categories :
DIY
Trackbacks :
5 Trackbacks »