24
11
2013
It's Christmas in four weeks!!!
So soon? - some will ask...
THAT long? - especially the children will ask...
No matter how you see it, i hope you can and will enjoy it and have a wonderful time.
I will start T'is the season with giving away these two cute Infinity bracelets.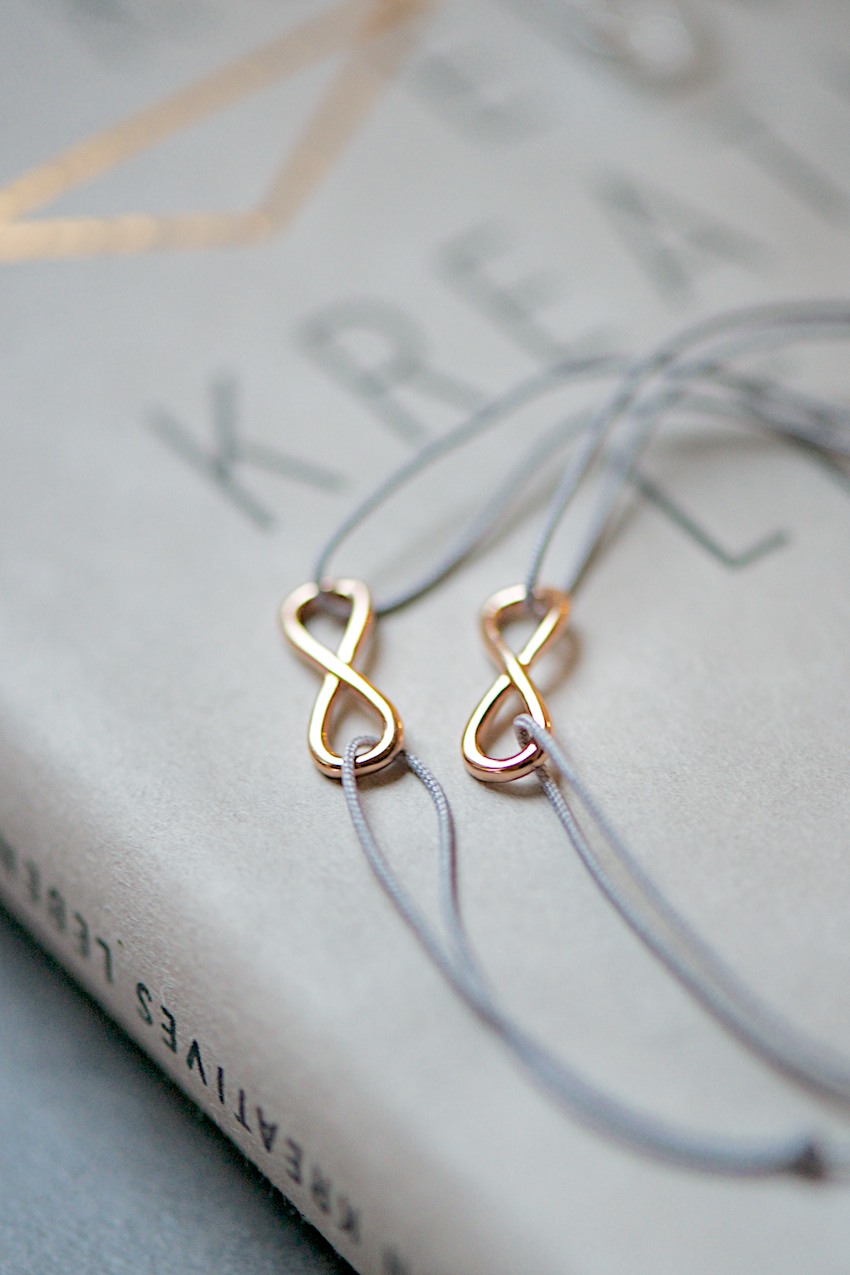 They are made of 925 Silver with Roségolg plating.
The grey string fits all sizes.
If you like to win it, please leave a comment. The give away will be open until 12/02/13
The winners will be drawn randomly.
If you like, please take a look at my shops on Etsy or Dawanda and let me know, what you like best.
I am happy if you would like my FB page or even share this give away.
Or a retweet at Twitter, Pinterest or following on Instagram...
But none of these actions are a requirement to participate in this give away.
They are just sustainable and nice ways to show support and love, right?, but everybody decides on its own.
THANKS SO MUCH for participating!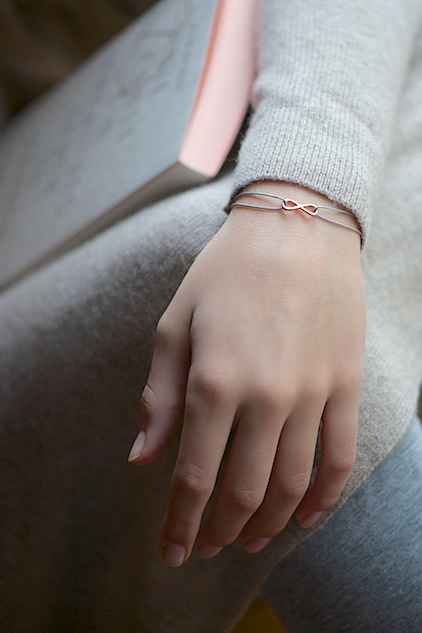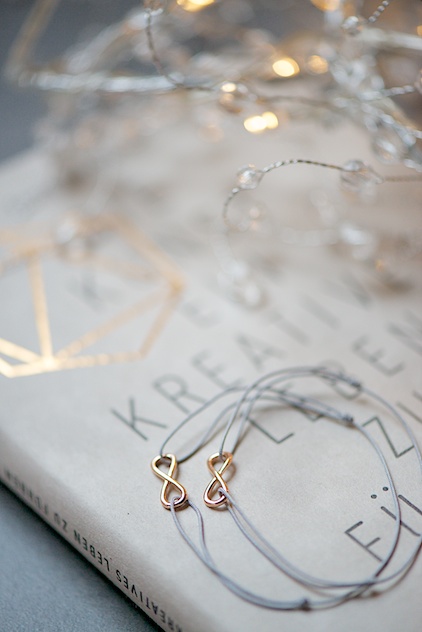 Happy Sunday,
Anette