06
12
2013
One of the oldest Symbols there is - long before it got a christian meaning - is the isosceles crux or cross as we say today.
It's found in prehistoric caves, ancient Egypt, China, Africa and basically every culture to symbolize mankind in connection with the universe.
A horizontal line crossing a vertical line - extending in openness...
4 directions, 4 seasons of the year, 4 elements, geometrical principles and structures in nature...spiritual meanings, sometimes symbol for opposites.
Here is a nice article about the manyfold symbolic of the cross (written in german).
And yet - still - even with all these powerful meanings - I just simply like the balanced form of the cross.
My necklaces are available in different semiprecious gemstones for example rock crystal or onyx.
It's available either small 15x15mm or in 30x30mm - both come with a longer ball chain.
Please note that my jewelry ships from Germany - if you are still looking for a nice present for loved ones (or for yourself it :) go see my DaWanda Shop , Blog-Shop or over at Etsy. Thanks so much for your interest.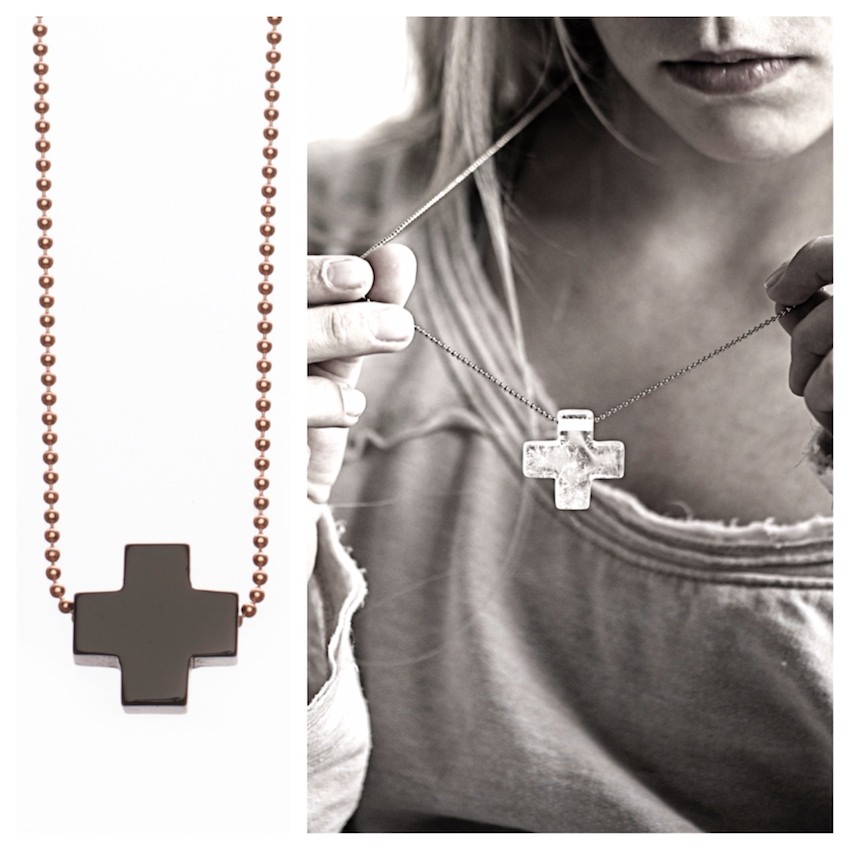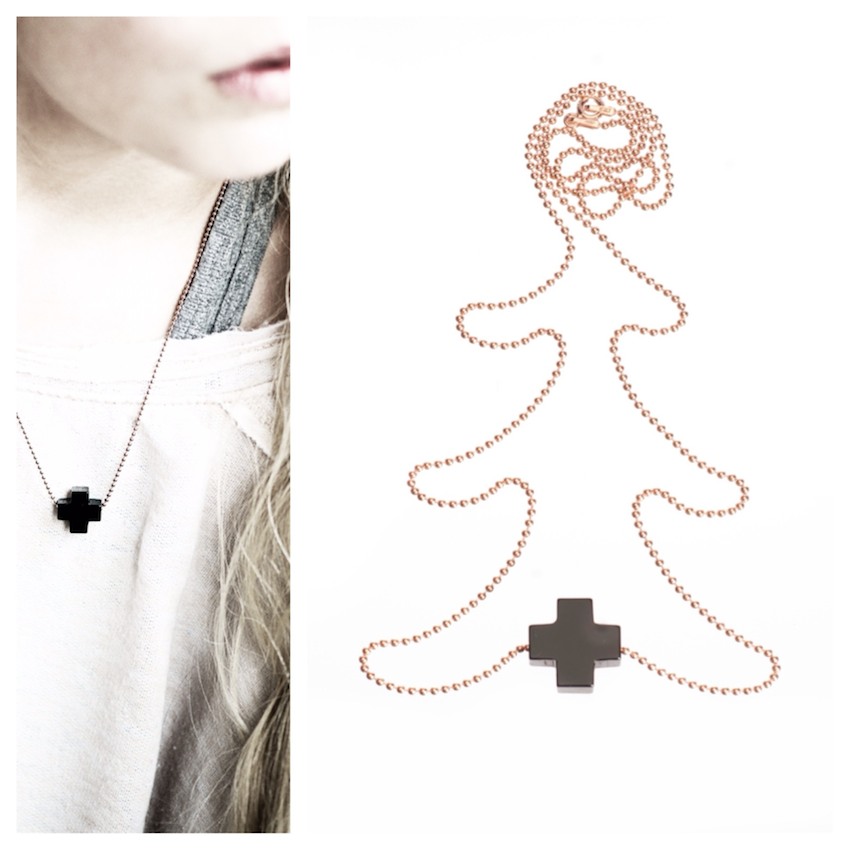 Happy Day (actually St. Nicolas day - have you been nice or naughty?)
Anette