18
12
2013
...I am working from morning to night and the only thing I want to and actually can do in the evenings is sitting back in my sheepskin covered chair and relax.
Still so many jewelry orders need to be shipped for Christmas and time is running like crazy...
I have always loved sheepskins.
We have a few from our local organic farm and also some long haired grey ones I brought home from the north coast of Germany.
Long before they got stylish.
Nowadays I can look into my Pinterest boards and for sure there are some pictures with a sheepskin on a chair, bed or floor.
Did you noticed that trend, too?
Not everybody feels comfortable with animal fur. And I can totally understand and respect that.
And of course, I am absolutely against fur farming. NO QUESTION!!!
But sheep are foremost raised for milk and meat - at least here in Germany.
It's always a good idea to know, where things you buy and use are coming from, so you don't end up with unethical products.
I am aware, that even at our local organic farm they won't pet their animals to death but I also now, that they are treated as respectful as possible.
In buying the sheepskin I feel like I can honor the animals amazing beauty and natural perfection and I am deeply thankful for the warmth and comfort it provides every single day.
I feel, humans won't stop eating animals but at least I can honestly love what they leave for us.
Does that make sense to you?
Another thought: After the war, in the fifties and sixties, many people in Germany raised rabbits for food in their backyards.
Nowadays it's trending again, because people do not want to support the cruel inhumanely meat industry and the bad quality of their products.
I recently met someone who raises rabbits just for his own family but he told me, that it is so sad, that nobody wants the beautiful rabbit fur anymore and that it often gets thrown away.
Well - I would love to hear YOUR thoughts on this topic!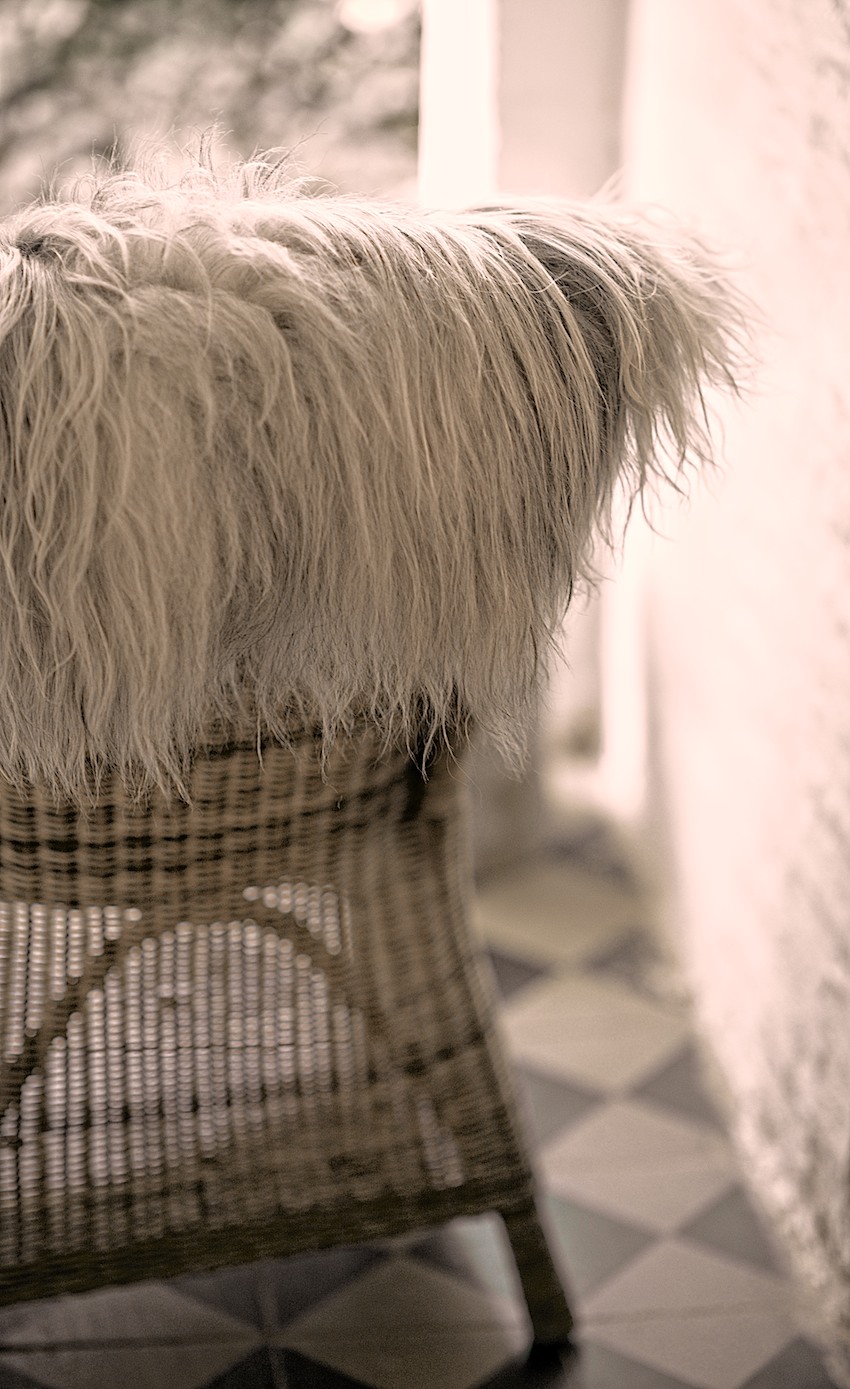 Meanwhile I like to share some of my favorite Etsy shops who work with natural fibers:
Inner Wild - wonderful knits
Linen for the bathroom - from Lithuania
Beautiful linen throws - from another Lithuanian shop
Big knits - un-dyed
Anette
Trackbacks :
78 Trackbacks »