08
04
2014

Maybe you have seen and done this DIY already but I hadn't and just came across it on Pinterest.
I knew immediately I HAD to try this because of the surprise factor :)
You need:
- some patterned REAL SILK neck ties or a scarf or blouse from the thrift store (it only works with 100% silk!)
- some white un-cooked eggs (you can carefully do it with blown-out eggs, too)
- additional fabric scraps, for example from an old pillow case
- sturdy yarn
- scissors
- a large pott to cook the wrapped eggs
- vinegar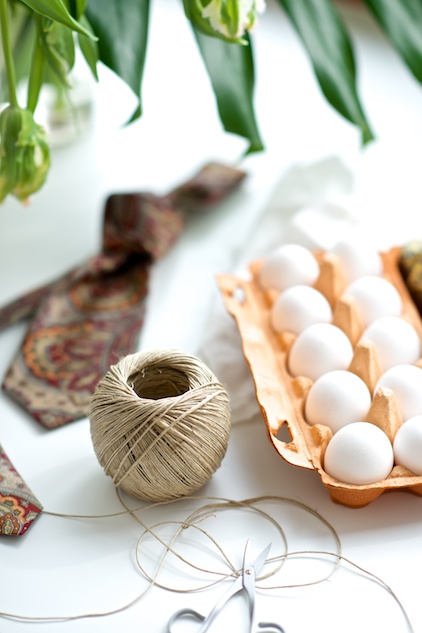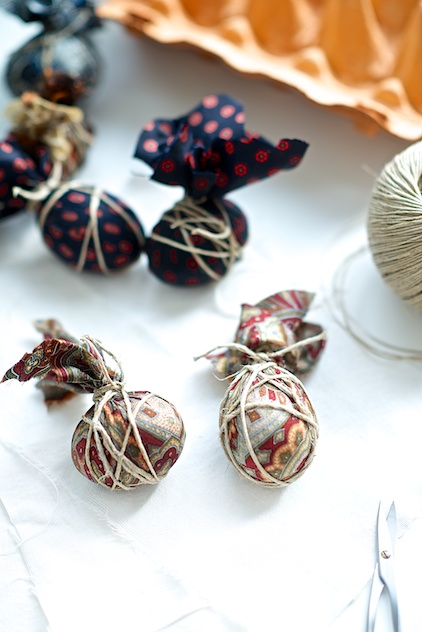 If you are going to use a tie cut the silk off the lining and then cut into pieces large enough to wrap around an egg.
Carefully wrap the eggs with the "good side" of the fabric directly onto the egg. Try to do it as smoothly as possible.
Tie with the yarn without breaking the egg! :)
Now wet the egg a bit and try to wrap some more yarn around the egg - especially along the overlapping parts of the fabric.
The egg will only take the color from the fabric if it has direct contact to it.
Now take your additional fabric scraps and wrap the wrapped eggs again. This helps to contain the colors.
All wrapped up?
Then off to the stove. Fill a large pot with water and add about 5 tablespoons vinegar. Add the wrapped eggs to the cold water and bring to boil.
Simmer them for at least 20min.
And now for the fun surprise part!!!
Carefully get your eggs out of the hot water with a spoon and lay it onto a towl.
Now patiently wait until they have cooled down.
OR
You are like me and you could NEVER wait that long so you start to unwrap the hot egg...
OR
You rinse them in cold water...
Anyway - it's really fun to un-wrap the little packages to see, if it has worked or not!!!
It depends on the fabric and how much contact it had to the surface of the egg whether the colors and patterns show well or only light.
I think, they are always kind of pretty and they are always one-of-a-kind and unique - no matter how...
You can rub a little bit of oil on to make the eggs shiny.
Please note, because of the fabric dyes the eggs are NOT edible!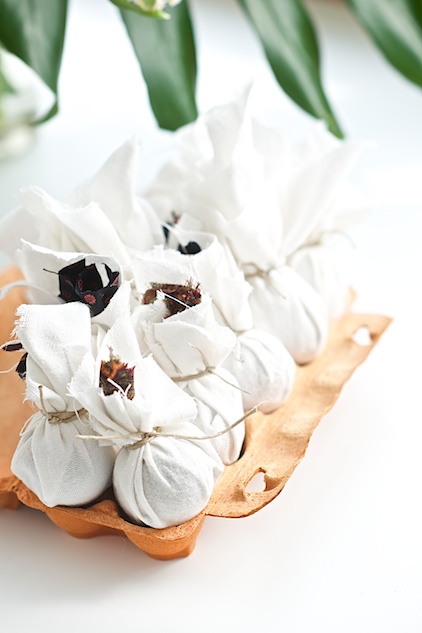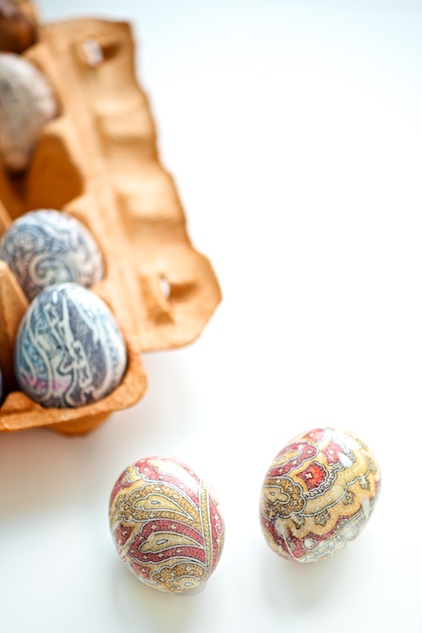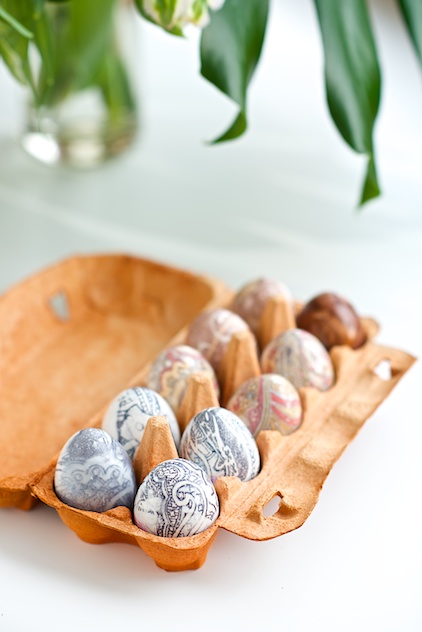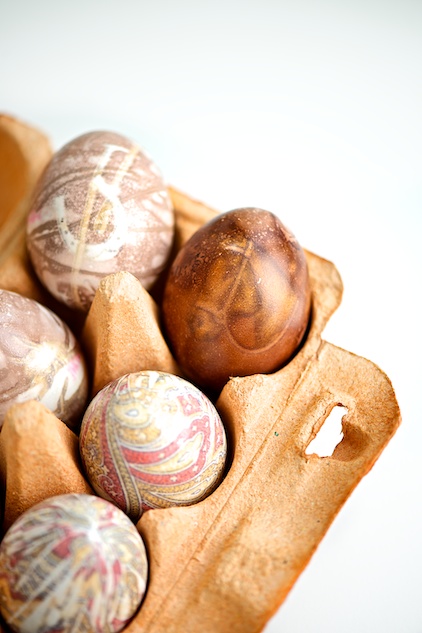 I even had a tie with horses and horseshoes on - perfect for my horse girl...
Happy Easter Time!
Anette
P.S. Today is Creadienstag and Upcycle Day @ Ninas Werkeltagebuch
Categories :
DIY
Trackbacks :
16 Trackbacks »