23
05
2014
Recently I bought the little tray-table from the famous Ikea Bråkig Collektion .
We use it often - it's a cute, lightweight little table around the sofa or just next to the kids who often play on the floor.
Sometimes I thought, it's a bit too lightweight because playing kids don't always watch out...
The other day I needed the tray from the table to get some things organized in my jewelry workshop.
I looked at the now bare frame and thought, that a marble top would look really nice. I have a little marble crush for a while now and really wanted a piece to prepare and photograph food on it.
So I immediately contacted two local stonemason places and asked for an estimate on a 2cm "Bianco" marble plate with a 56cm diameter.
One said €80 - the other €250.
Ok - that was easy!
The plate was ready to be picked up after a few days and fitted perfectely onto the wooden table frame. It has a nice, heavy weight but I am still able to quickliy lift it up and place it on my counter.
Kneading dough works wonderful on it and the plate wipes easily clean. I tested it here .
Two things I wish I had payed attention to:
- I actually wanted a much whiter piece of marble with just a few light grey strands than the one I got. So, if you are picky you have to go to the stonemasonry and look at the piece of marble before they cut it into shape. Since it's a natural stone all pieces are different!
- Also take a good look at the surface of the plate before it is been cut. Mine has some matte spots which are only visible at an certain angle against back-light but if you want to photograph on it, it can be disturbing.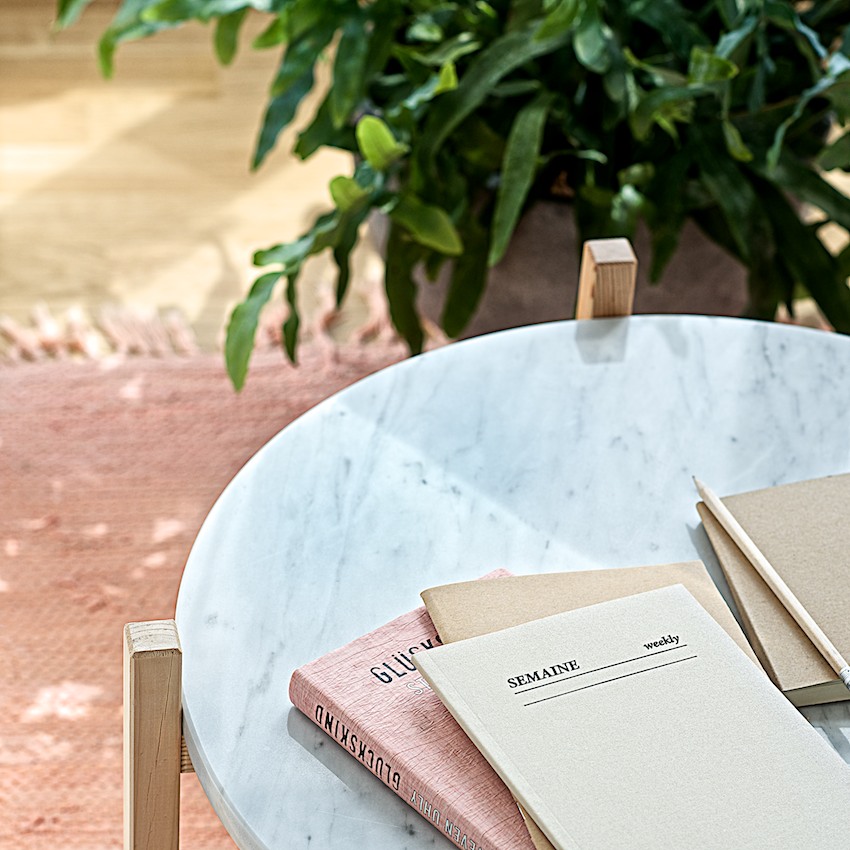 Happy Weekend,
Anette
Trackbacks :
13 Trackbacks »