22
11
2015
Instead of cumbersomely finding and buying 25 great little gifts or just more chocolate my calendar offers daily inspiration for the time until Christmas.
Short and sweet quotes - perfect to pause for a moment: Some to think about...and some to put a smile on you.
"Make time for yourself" - YES, even in busy Christmas times!
Make this calender for yourself (then shuffle the cards beforehand and put them in the envelopes without looking to have a surprise quote each day) or as a gift for your loved ones, friends and colleagues.
All 25 cards are available for free as a download over at SisterMag No.21 together with full instructions on how to make the wreath and assemble the calendar.
SisterMag is a great all free digital magazine with lots of great stories and pictures including DIY's and recipes. It's available in english and german.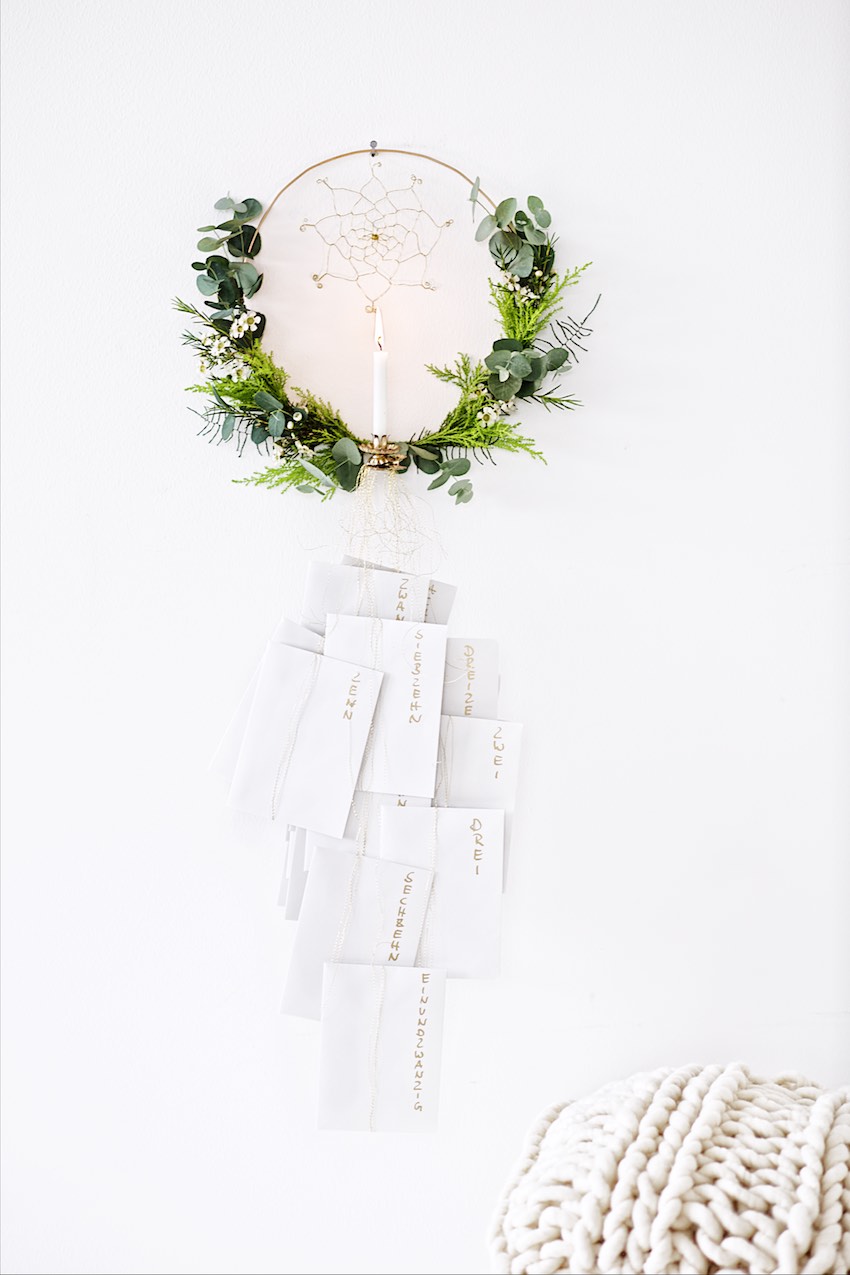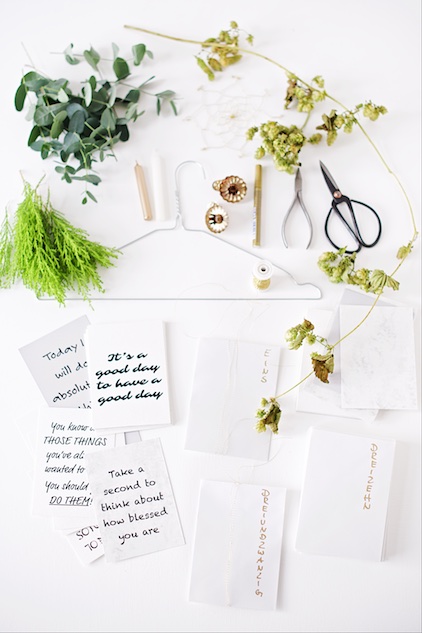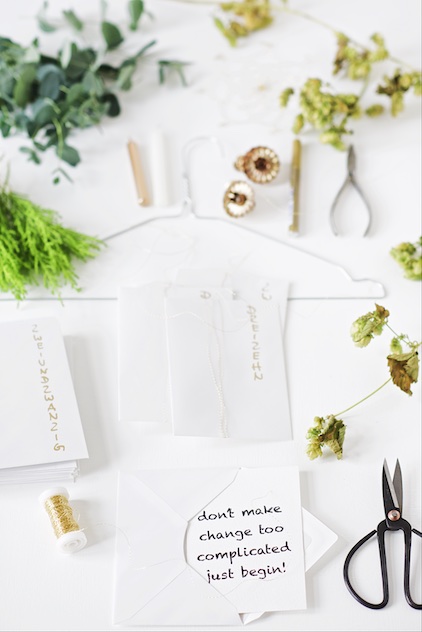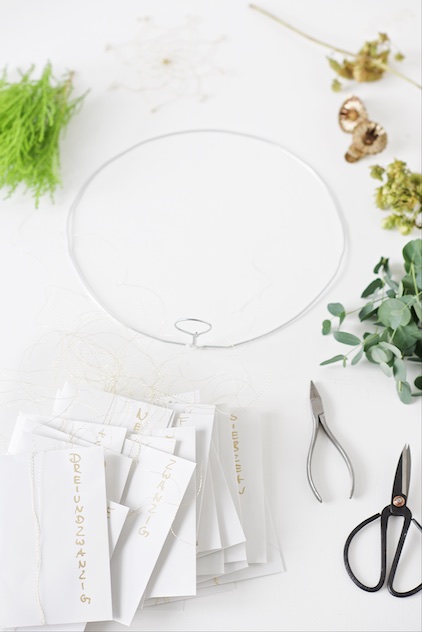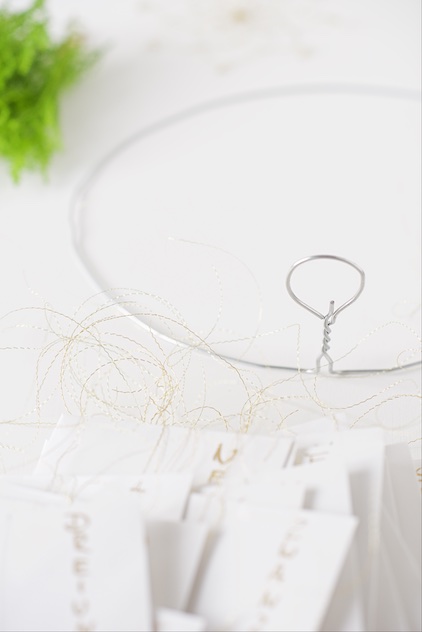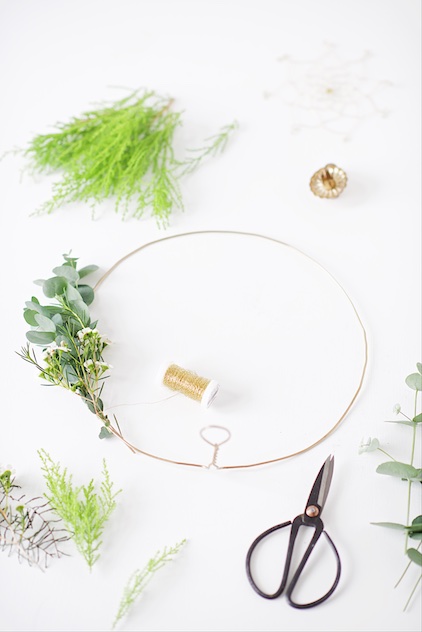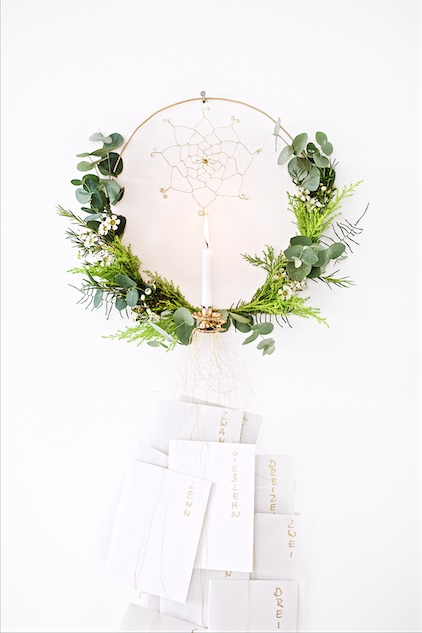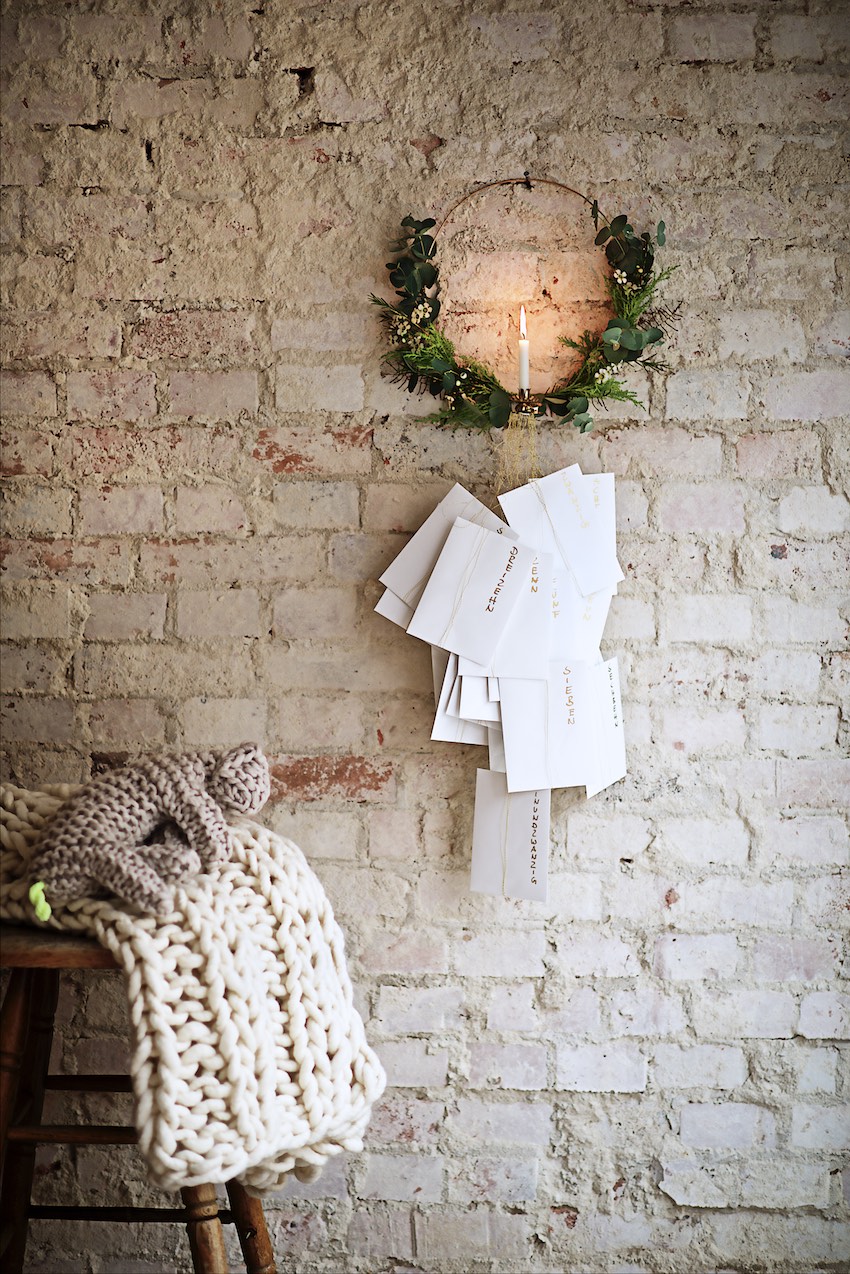 If you are not into wreath making you could just give or send a card each day to a special person.
Or download the cards to have some inspiration on hand for the new year! ;)
Happy Day,
Anette