12
02
2012

I still owe you that little secret a trend scout birdie wispered in my ear at Maison&Objet in Paris:
COPPER IS IT!
Uhhhhh - REALLY???
Well - I don't know...
BUT - I DO know, that these thin copper sheets are a lot fun to work with.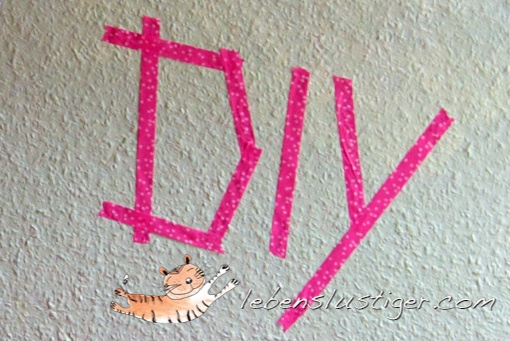 Pin It
All you need is a working surface, scissors and a tool with a not to sharp tip - I like to use a wooden knitting needle - to press into the sheets.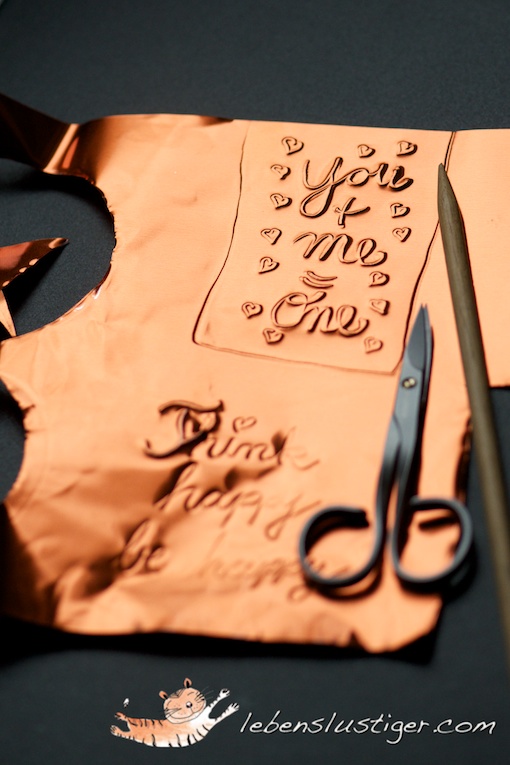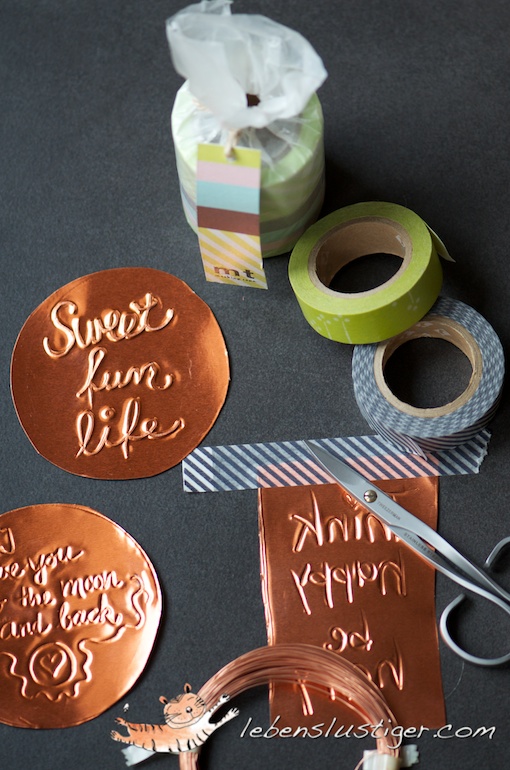 With Valentine very much arround the corner, I thought to write some love notes...
I think, this technik is also called embossing, right?
I LOVED writing 'into' the metal!
If you first do it very light, you can turn the piece and write on the back side mirror-inverted. This way your writing will be raised from the surface instead of being pushed in.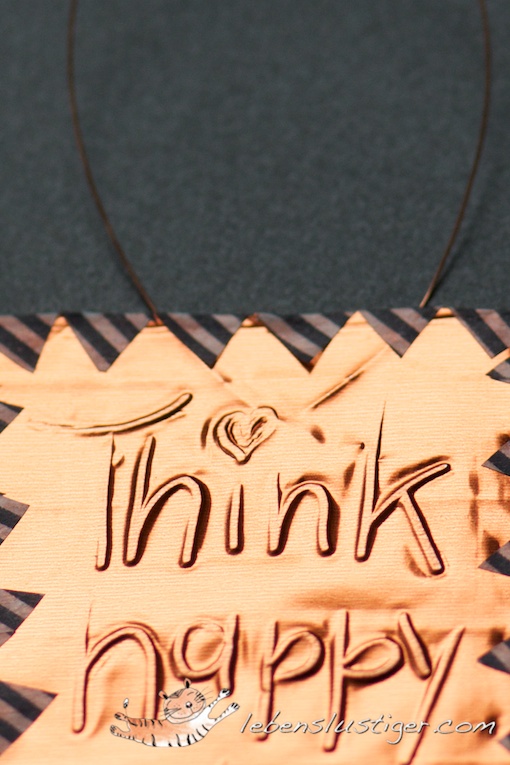 Ad some beloved masking tape to back side and edges e - VOILÀ...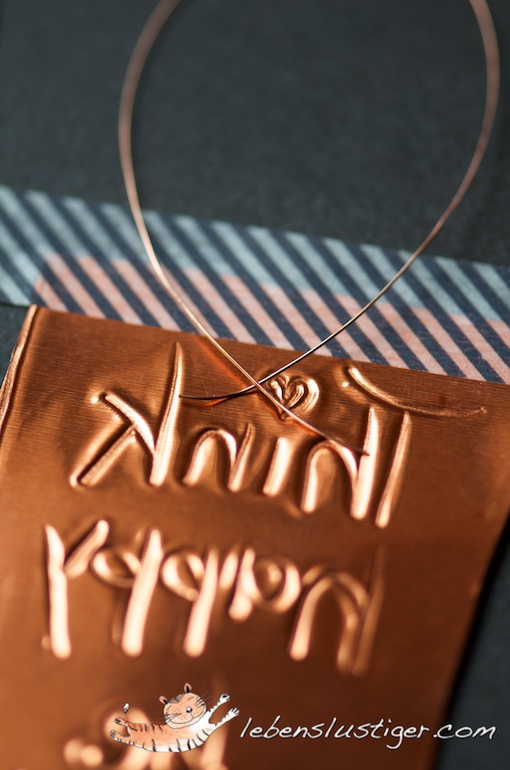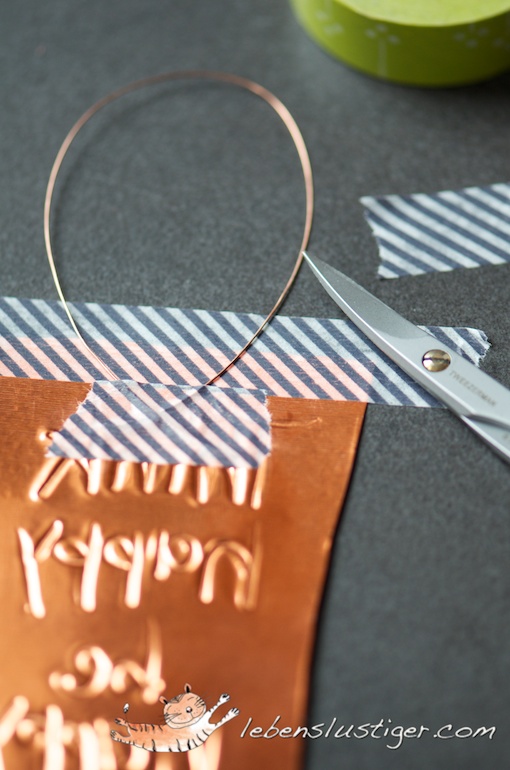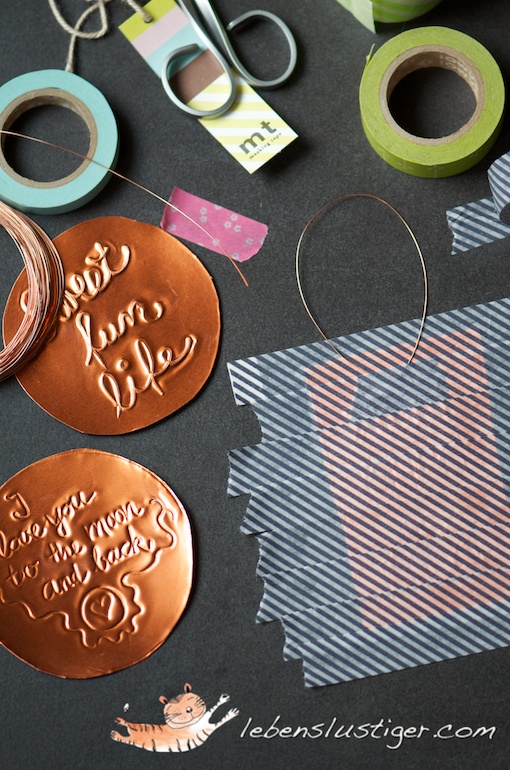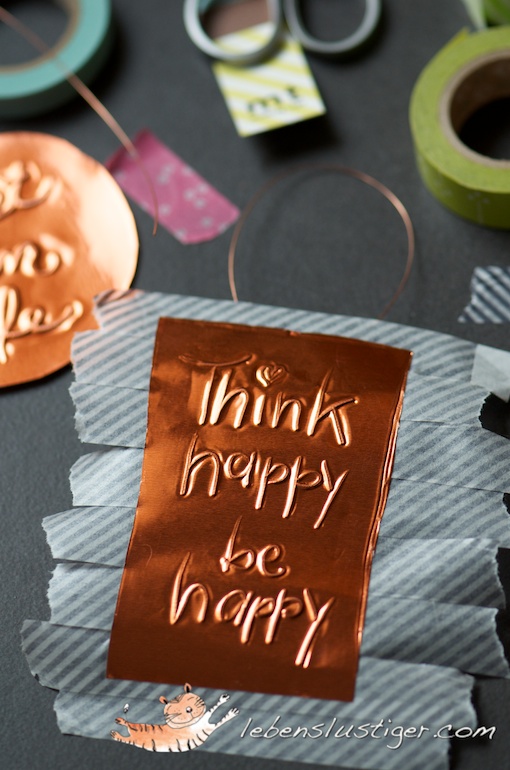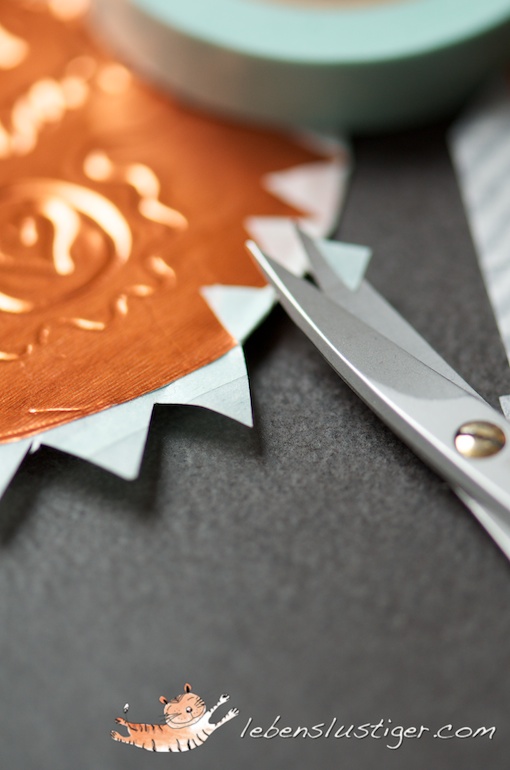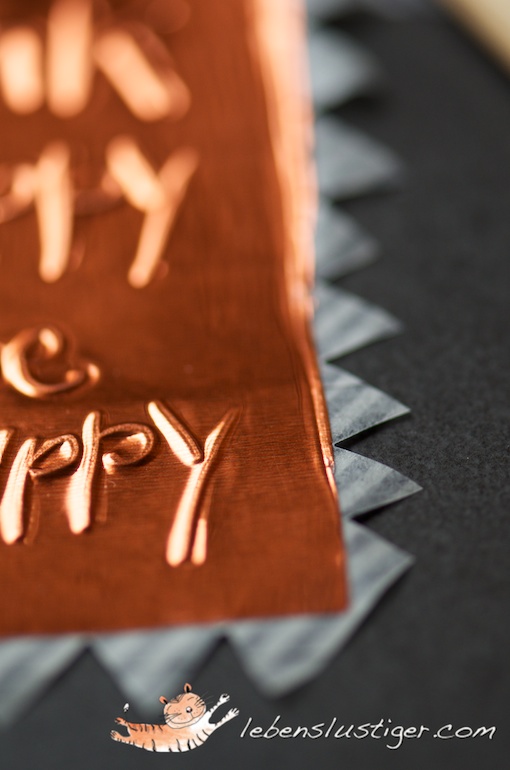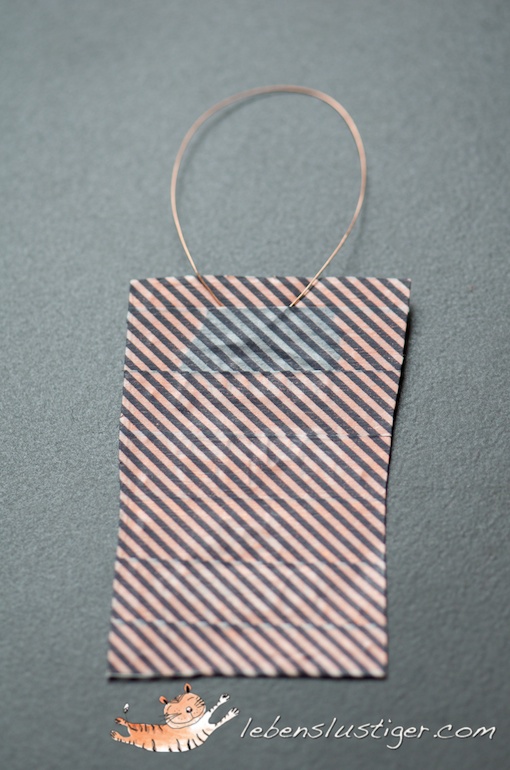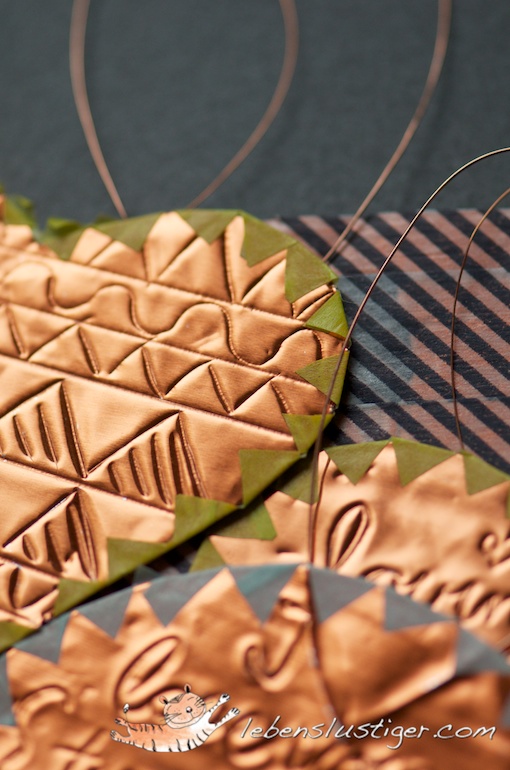 Copper DID come to my house!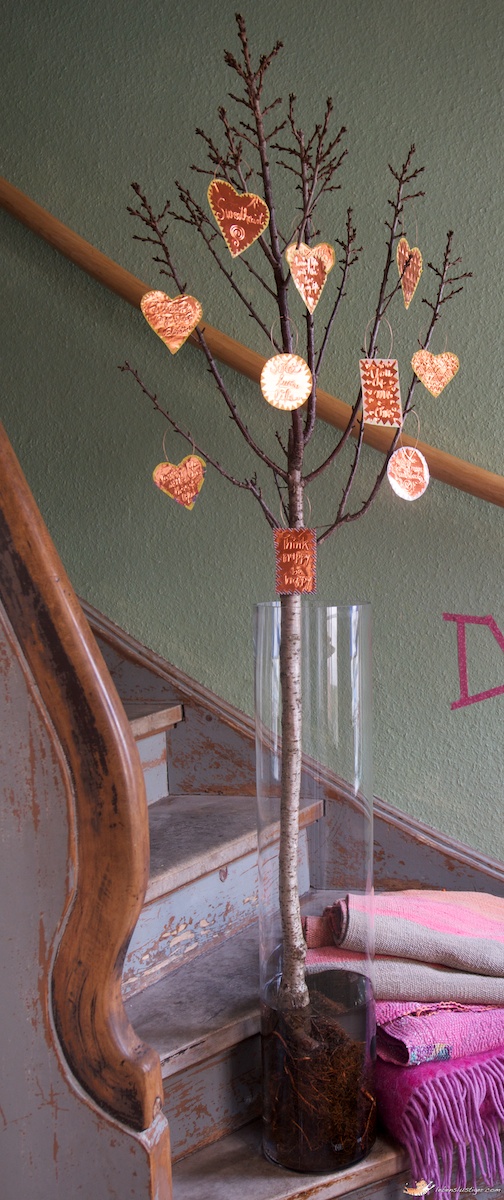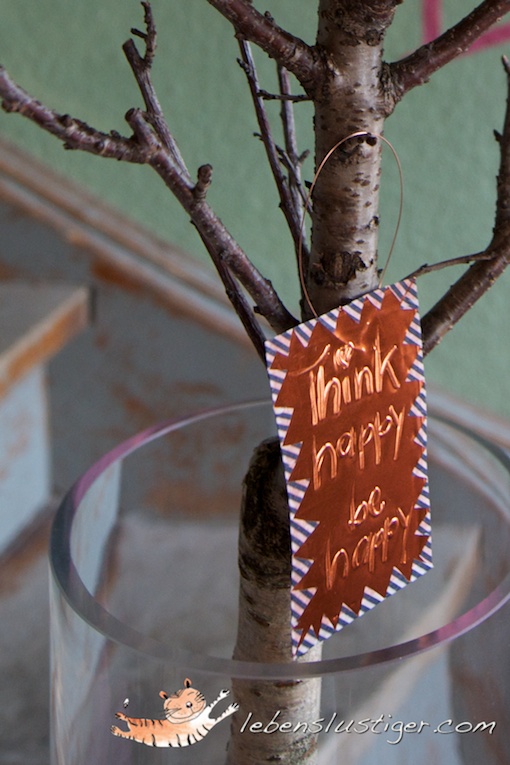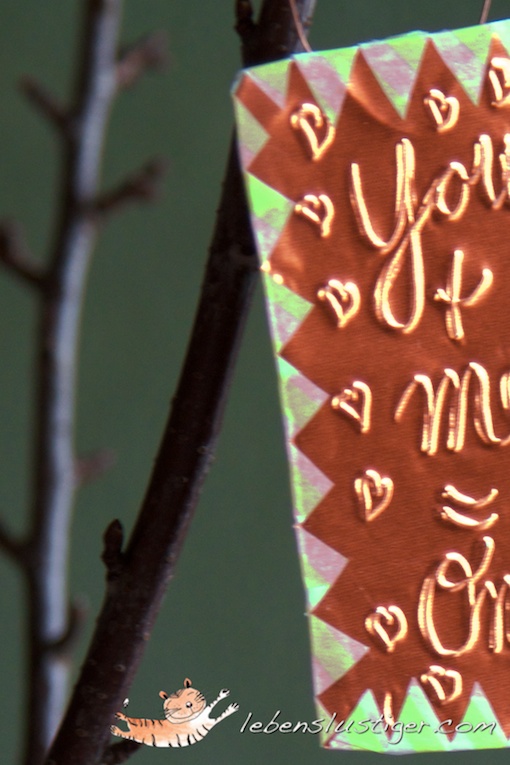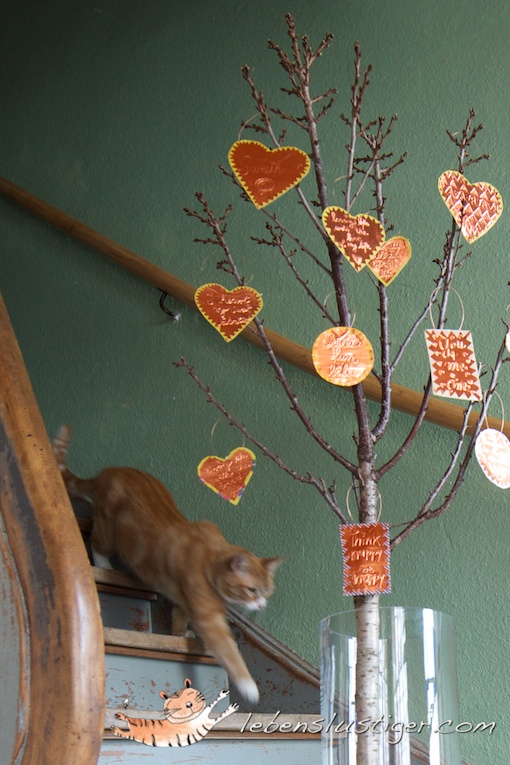 What about you?
Will you invite this color in your home???
Categories :
DIY
Trackbacks :
4 Trackbacks »