02
06
2015
It's been already way over a year ago that I knitted this large grey blanket with un-spun wool (called "roving").
Ever since I wanted to let you know, how I did it but first our move came in between and then summer came along with no longing to touch warm wool.
Then fall and winter approached with me being super busy with my shops and now it's already basically summer again! Wowza! Time does really fly, doesn't it?
However - there is no difficulty at all to knit a giant blanket like this one and I figured, somewhere on this world it's winter right now so there you go...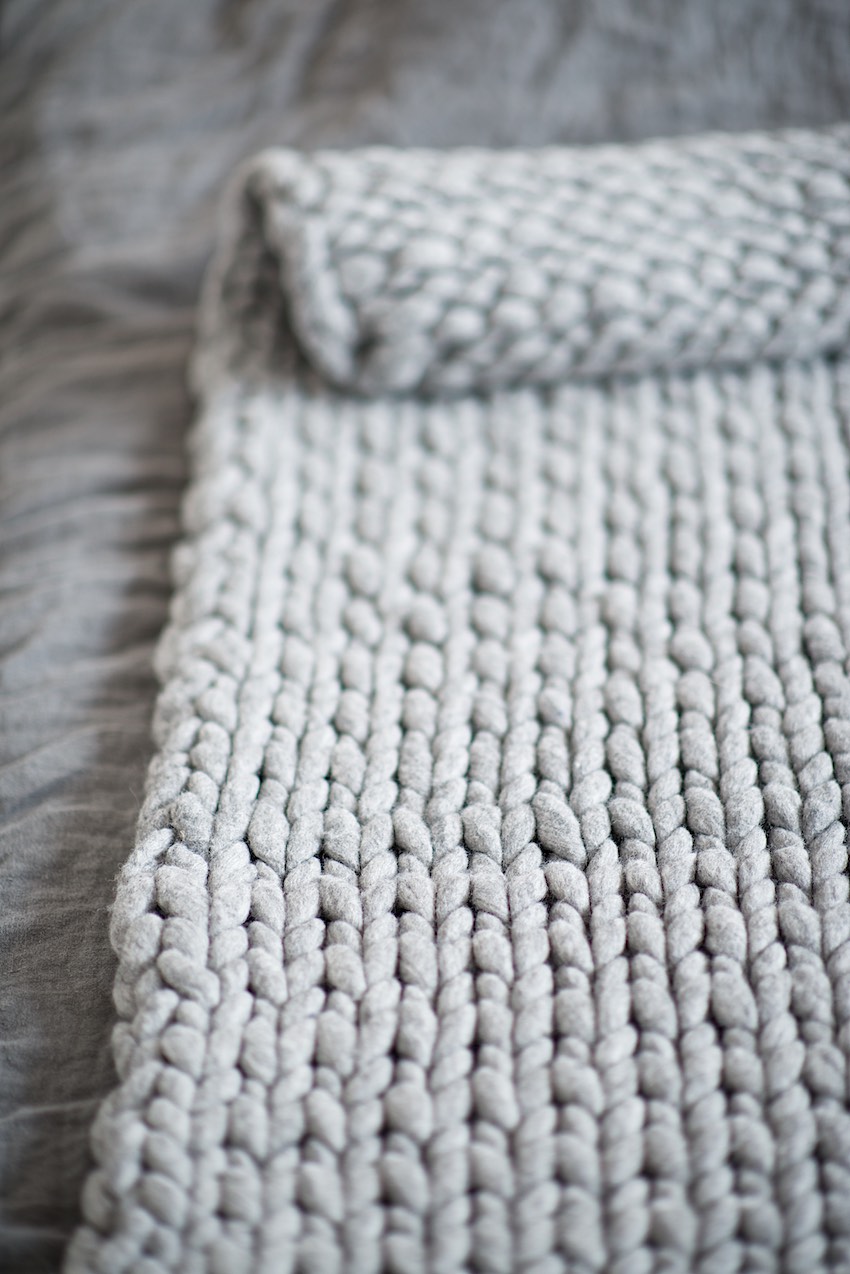 All you need is:
- Roving (I bought mine here because I am located in Germany: Das Wollschaf)
- Big 25mm needles (I bought mine here: handgefertigt-berlin.de)
- And some shoulder- and arm muscles.
If you don't have any of the latter you will have some after you finished a blanket ;)
There are many different kind of rovings out there and since I had no idea, if the length of the fibres will matter or if any of the roving would work better I just choose my roving by color and low price.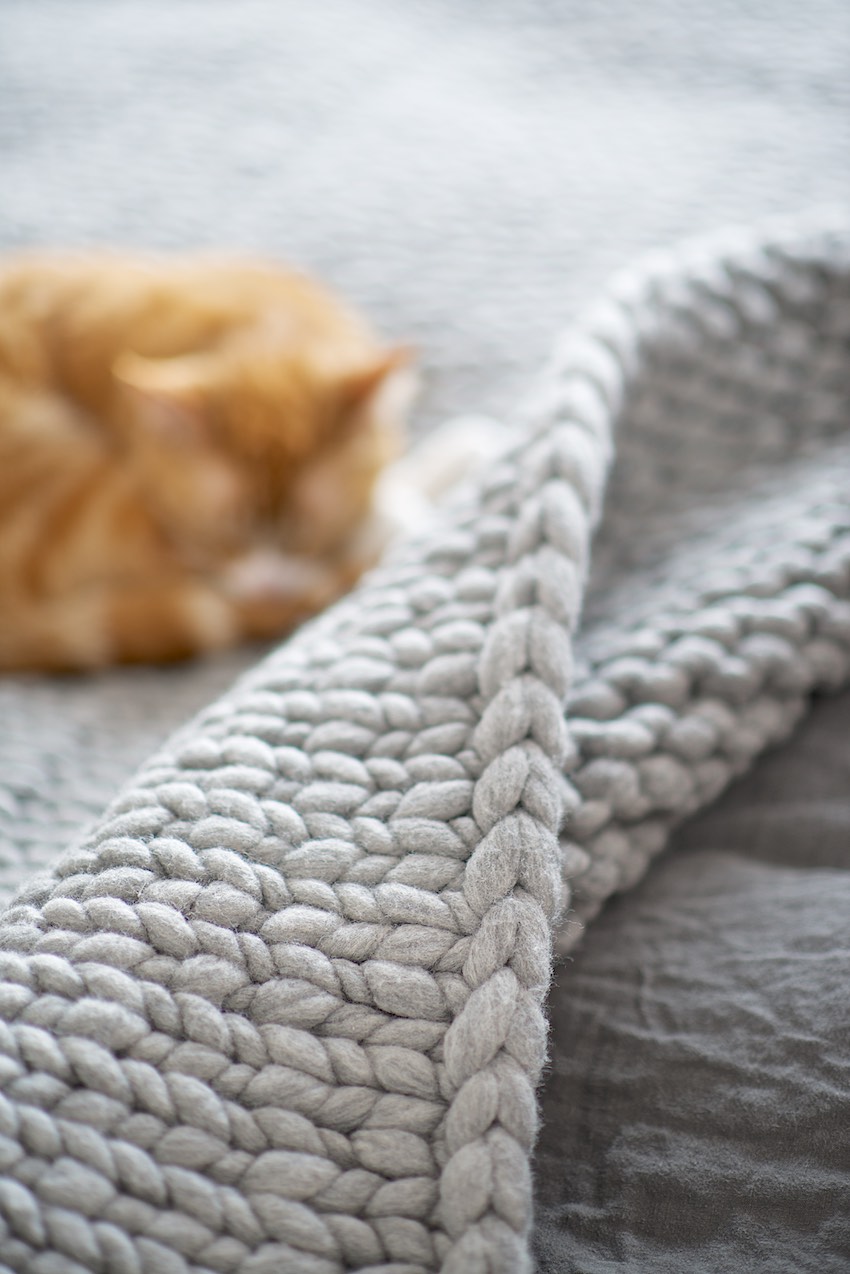 I went with grey Masham wool. First I ordered just 500gr to make a swatch and to see, if the wool would maybe be scratchy because of the lower price range.
But it turned out to be super soft and nice - just perfect!
It came in big balls with wide strands of roving and I decided to part each ball of strands to yield a thinner "yarn".
So I parted the strands in half by sitting in front of a ball and pulling the strand CAREFULLY apart in the middle and have the parts then fallen off each of my legs. Then I loosely wound each part back into a ball.
Be aware of children and cats during this task!
I made a knitted and a crocheted swatch and since I wanted to really use the blanket afterwards it needed to be more durable so I slightly felted the swatch pieces in my washing machine on WOOL CYCLE.
I highly recommend you do some swatches to see, how you like it best because every washing machine and every roving will be different! See if you like it better slightly felted or not felted at all.
I loved the slightly felted stockinet most.
So I ordered more of the roving and started.
I chained 50 stitches and made 75 rows in stockinet stitch (row 1 knit, row 2 purl - repeat)
I used up about 6kg of roving.
I tied all endings carefully and weaved in the endings with my fingers.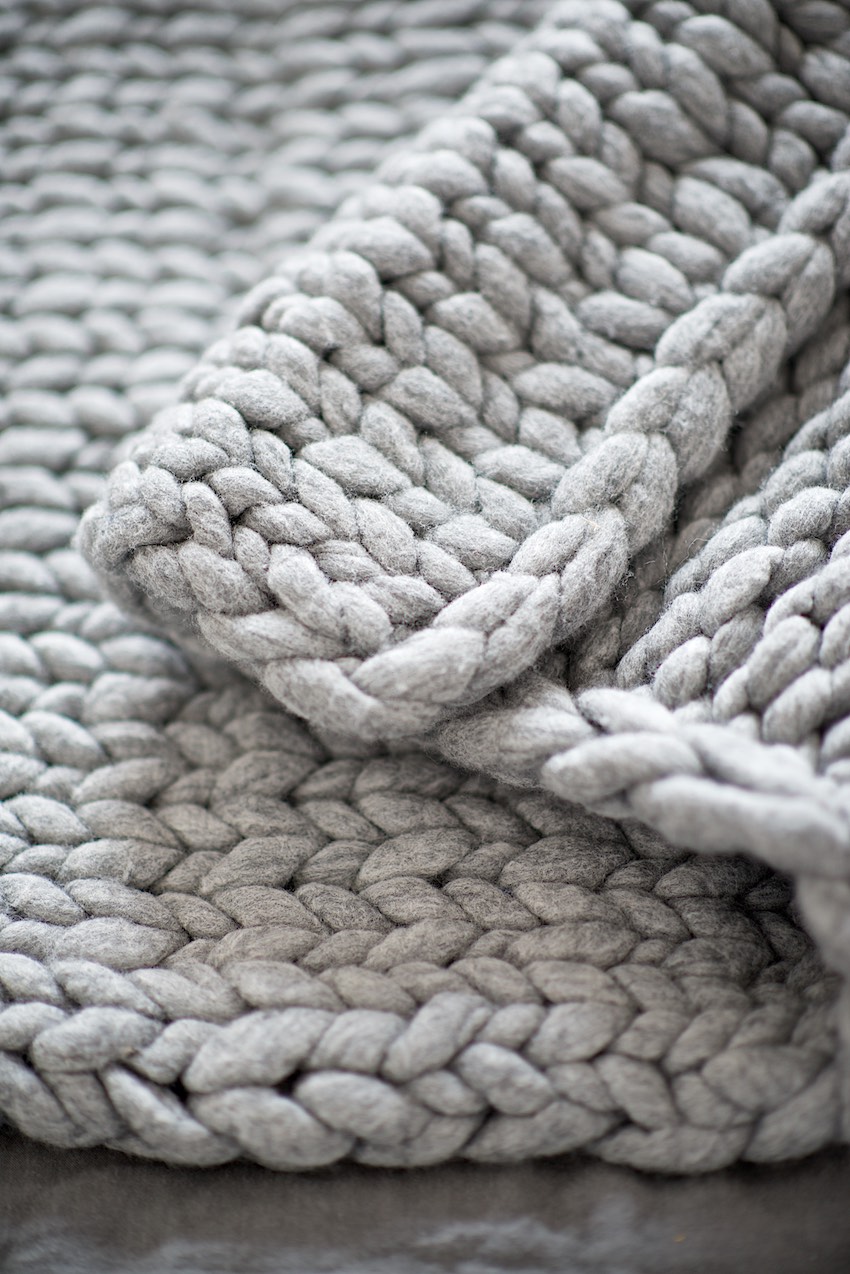 The finished blanket was now to heavy for my washing machine so I took it to my dry cleaner who also has a large washing machine with a WOOL CYCLE.
Unfortunately their machine felted a bit stronger than mine did and the finished blanket is now 160x160cm - a bit smaller then I wanted it to be.
So you might want to check in with your dry cleaner as well beforehand if you need a precise size.
For us it was ok - it's still really beautiful and we love it. We keep it on our bed and it was so nice and warm during the winter months.
And of course the cats love it as well :)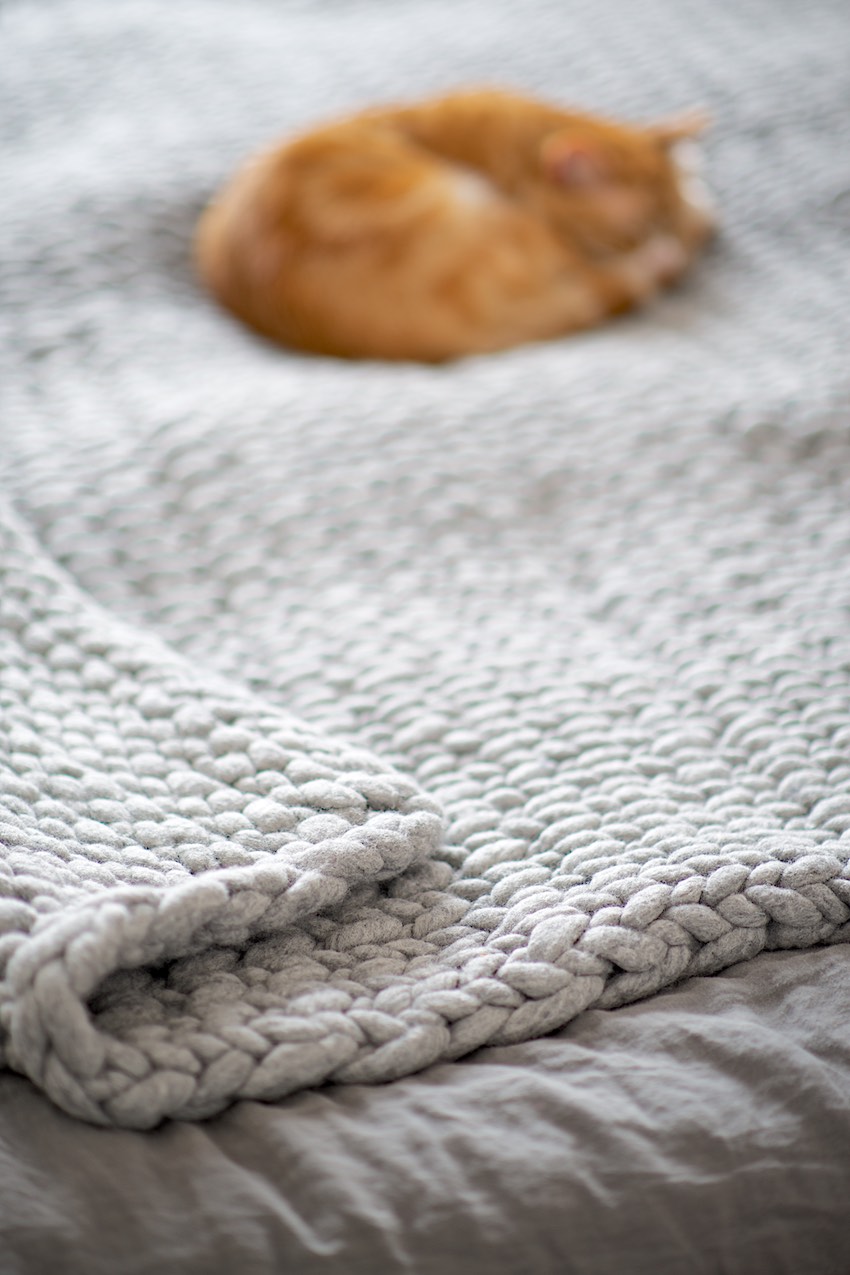 Happy Day,
Anette
P.S. Today is Creadienstag!
Continue reading "Knitting A Blanket With Un-Spun Wool - Tips, Tricks And Measurements "