23
11
2014
I recently ordered this "You Drink Coffee I Drink Tea My Dear" print for myself.
Since I haven't had a cup of coffee in my life - that's really true - I swear! - I thought, it fits me quite well :)
It's made by the cool Berlin Label P&T.
After I ordered I got mail, that the shop had a special promotion and that I will soon receive a surprise gift.
A few days later my gift arrived.
It was a "You Drink Coffee I Drink Tea My Dear" print!
Ha Ha - very funny.
But this print was from a limited edition and the letters were printed with tea!
Really great! I love it!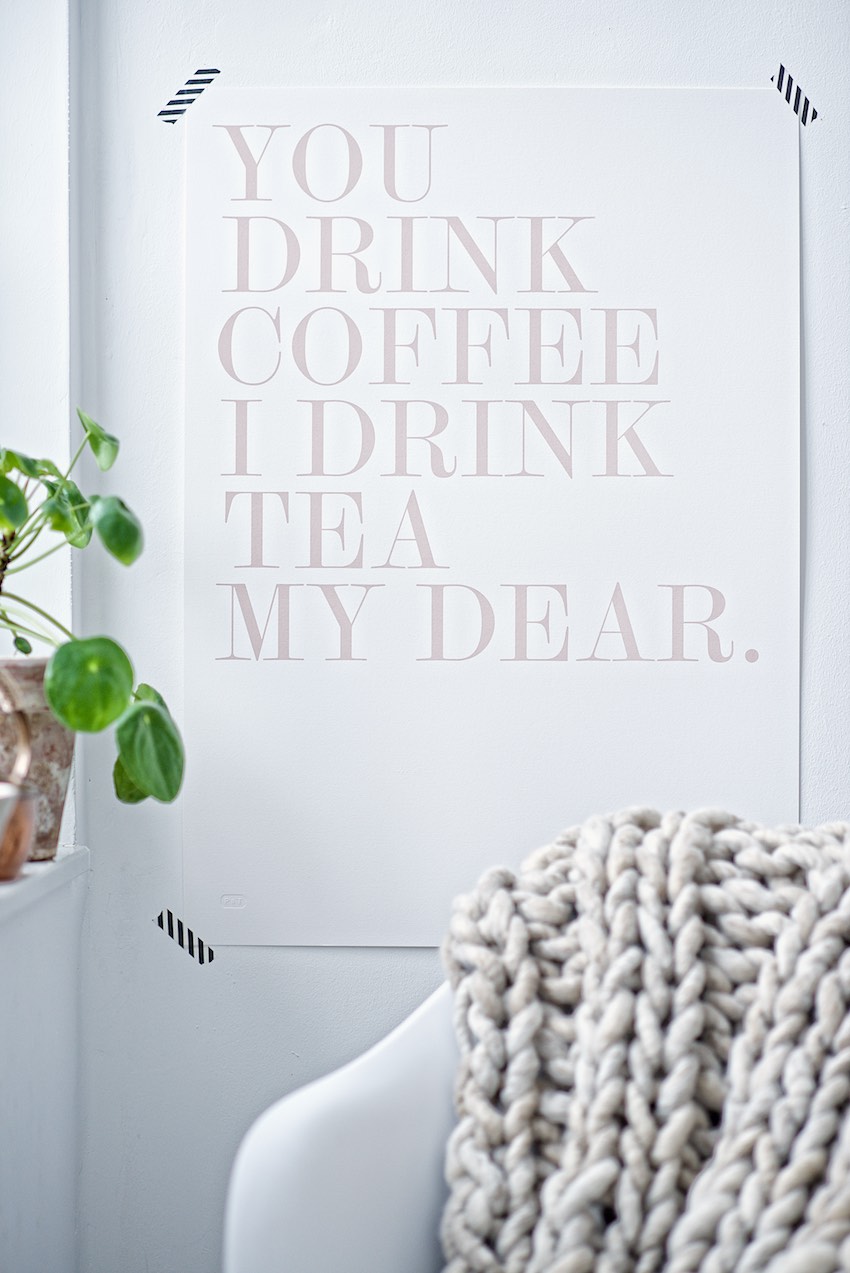 Meanwhile my original order with the black letters arrived, too.
What should I do with it?
It makes a great Christmas gift - yes - but I only have coffee drinking friends and family...
Yes, they all love an occasional tea, especially in winter time, but i don't think they would put up a print like this.
So I thought of you lovely readers!
Would somebody love to have this print? Not this one from the picture - that's mine now - the other one with the black letters.
If you like to participate in the Give Away please leave a comment until Monday 24th of November.
Let me know what your favorite tea is at the moment if you like.
The winner will be chosen by random.org
Happy Day,
Anette
Continue reading "You Drink Coffee I Drink Tea My Dear - Print GIVE AWAY"
Trackbacks :
1 Trackback »