09
11
2014
A couple weeks ago I was invited by DaWanda in Berlin to shoot two DIY videos.
I was nervous and excited because I had not done any video shoot with myself in it yet.
But the folks at DaWanda are really nice and easy going so in the end it was a super fun day for me.
The first video - knitting a chunky scarf from Loopy Mango Big Loop Wool - is online now.
It's in german though.
I think I am a bit stiff and tense but hey - it was the first time, right?
It made me laugh because right in the beginning, when I tell who I am, there is a second where I had to think what the name of my brand is! :)
But please watch for yourself...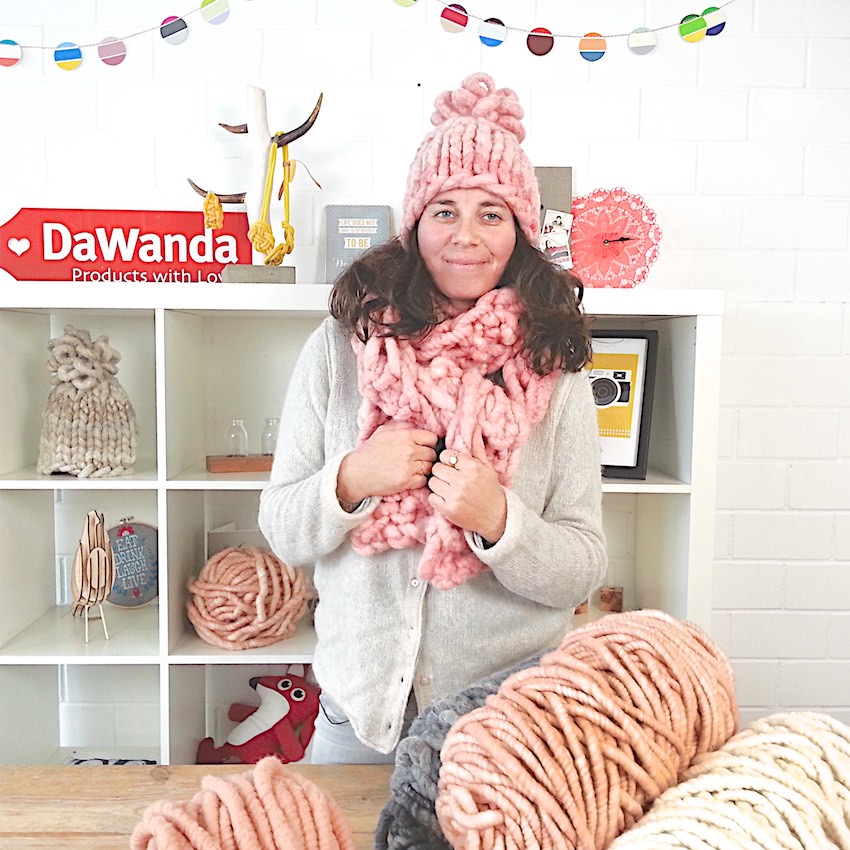 Happy Day,
Anette
Continue reading "My First DaWanda DIY Video Is Online: Knitting A Chunky Scarf "