15
07
2014

Well - lots of plant life lately on my blog...
It's been many many years since I have grown a seedling from an Avocado pit.
I actually don't even know anymore what happened to those plants from the past.
So we recently started a new little farm for my daughter to see.
It's such a fun project! She is used to see the bountiful farm stands with loads of avocados at California farmers markets so she started to worry when our pits showed the first leaves that we will soon have too many fruits... "What will we do with so many Avocodos?", she asked.

Oh how I wish!
It would take about 10 years before the tree would bear fruits - if at all... besides the fact, that no avocado tree will grow in Germany.
But you can still grow a nice little house plant.
You have probably done it before so I won't write down the details. There are lots of "how to" instructions online - also on Pinterest.
Just a few tips from me:
- use only nice plump pits from really ripe avocados
- some of ours were already a bit cracked open and I think that helped speeding up the process though it still does take a while until first the roots and then the seedling shows
- I didn't change the water daily - just from time to time but I made sure there were always enough water for the pit to sit in
I could cut mine back to 3 inches now to make the stem stronger but it seems quite harsh so I am reluctant.
And they are ready to move to a pot of soil now. The pit should be half covered in soil.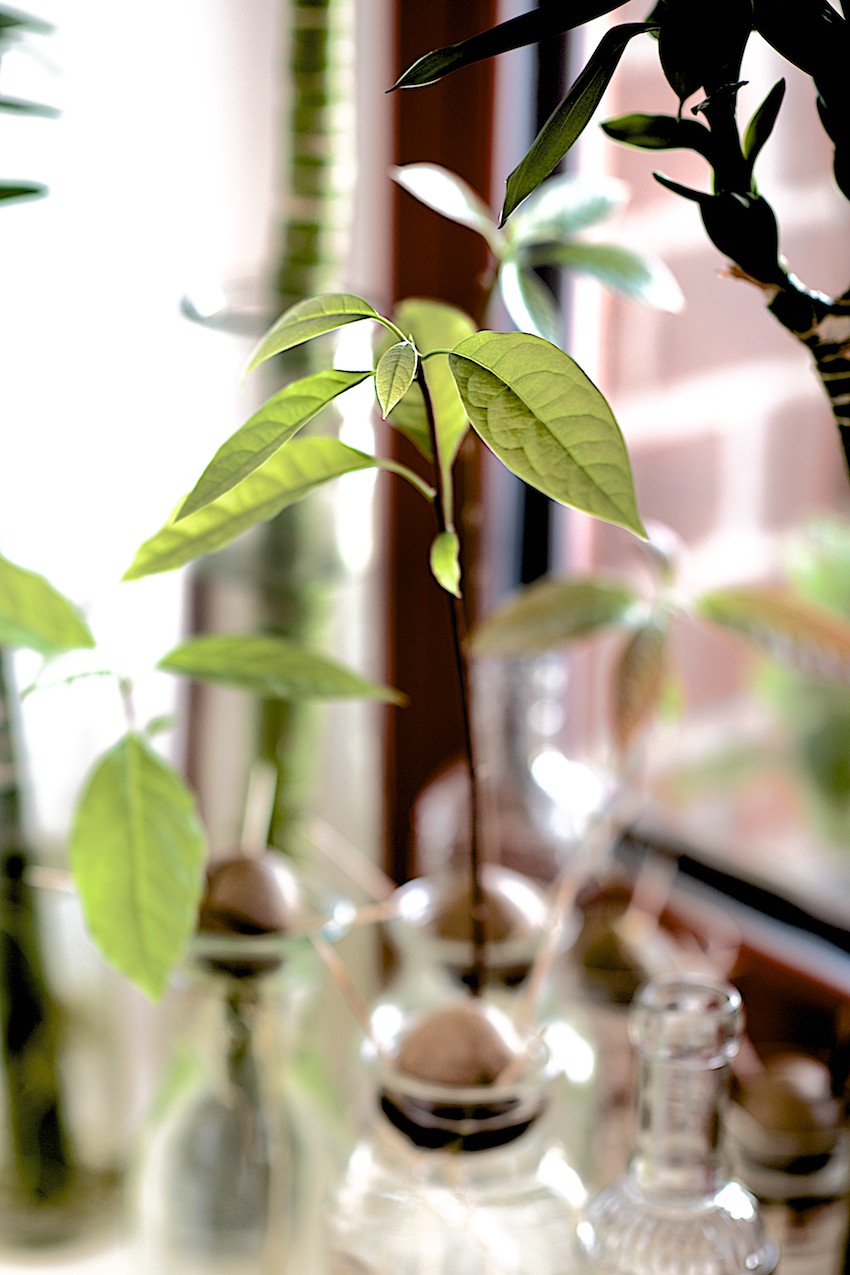 Continue reading "Grow An Avocado Seedling"
Comments : »
Categories :
DIY