12
06
2014
Or missionary plant or lefse plant - this adorable green houseplant has many names!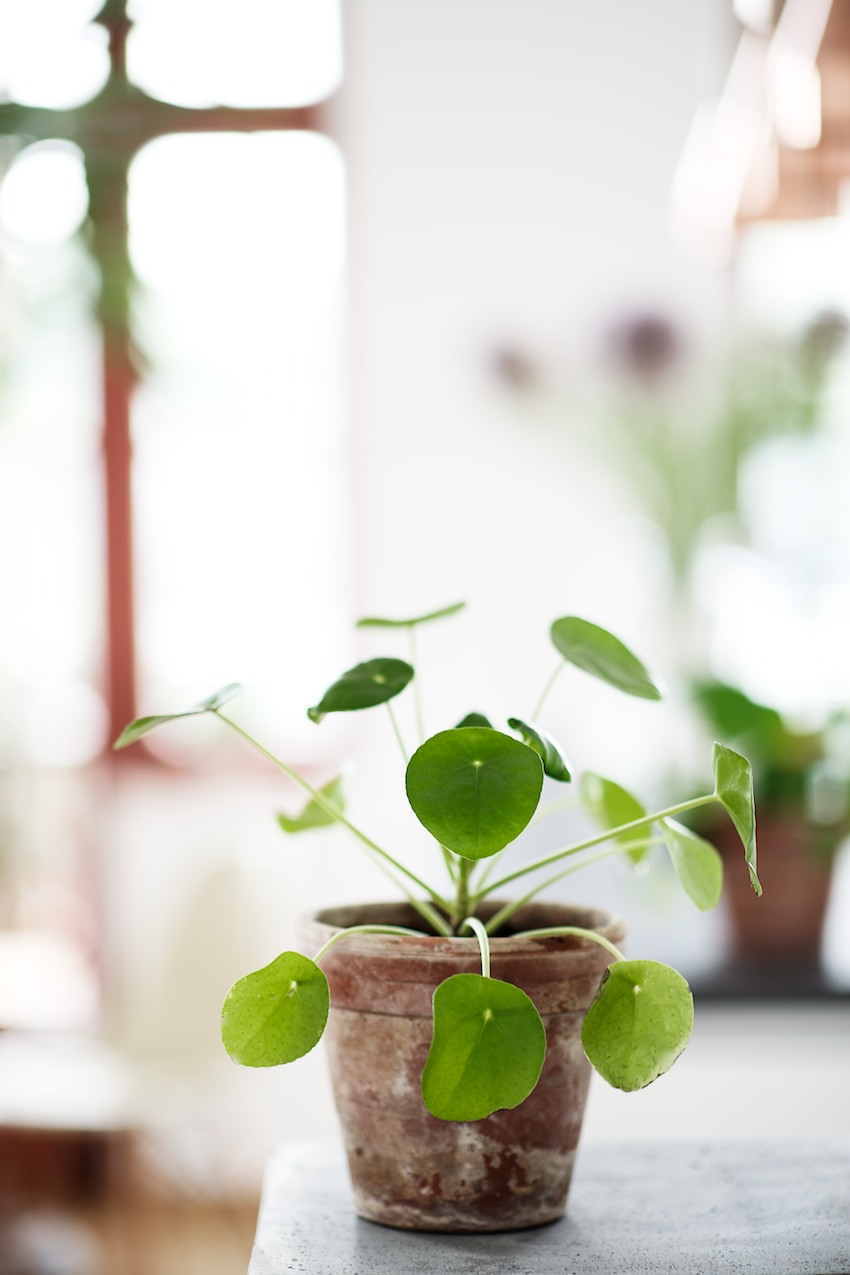 About four years ago my son got a little shoot of this plant from his elementary teacher.
There are lots of different plants in our family but none of us had ever seen this plant with its large round leafs before.
We left the little plant with my mum who has an excellent green thumb and it grew rather quickly.
Over the years I forgot about the plant until...
Until I started to stumble over it on beautiful pictures over at my Pinterest.
All of the sudden the Pinea Peperomioides had become a trendy interior accessory! And all of the sudden I loved the look of this plant!
(See, that's how trends work...)
I immediately called my mum: "Remember that strange plant I gave to you years ago? Well, I need it back now..."
Turnes out, my mum did not have the plant anymore. Maybe she gave it away or it died somehow - we couldn't figure it out.
"Doesn't matter", I thought and stopped at the next nursery to pick up a new plant.
Hm - not that easy! This Pinea variety is usually not available for purchase. Pieces of it are given from one to another - just like the teacher gave one to my son.
But how to find someone who owns this plant and is willing to share?
In the end I got my two little plants off Ebay - not for free, but for little money.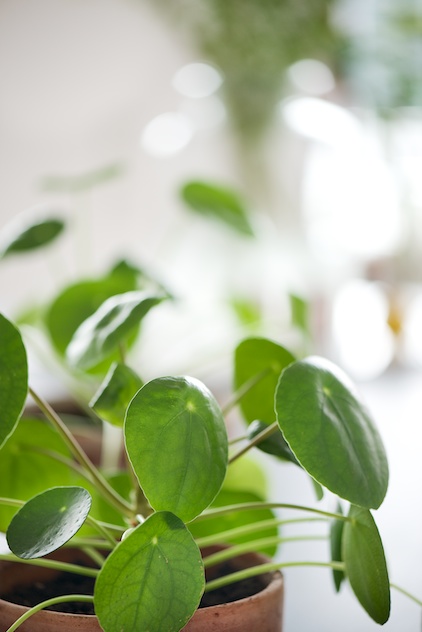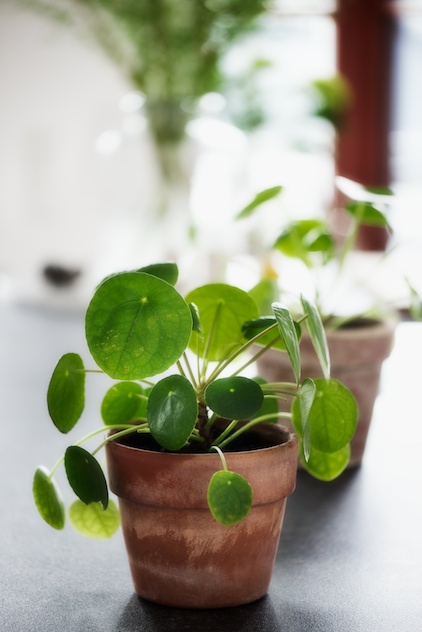 Now I had started to become curious about this special houseplant.
Where was its origin and how did it come here?
Like one of the names suggests it comes from China.
It was brought to Europe by a norwegian missionary in 1946.
If you are curious as well you can read the full interesting little story here.
Do you have by any chance a Pinea Peperomioides? Is there a story how you obtained it?
I would love to hear it!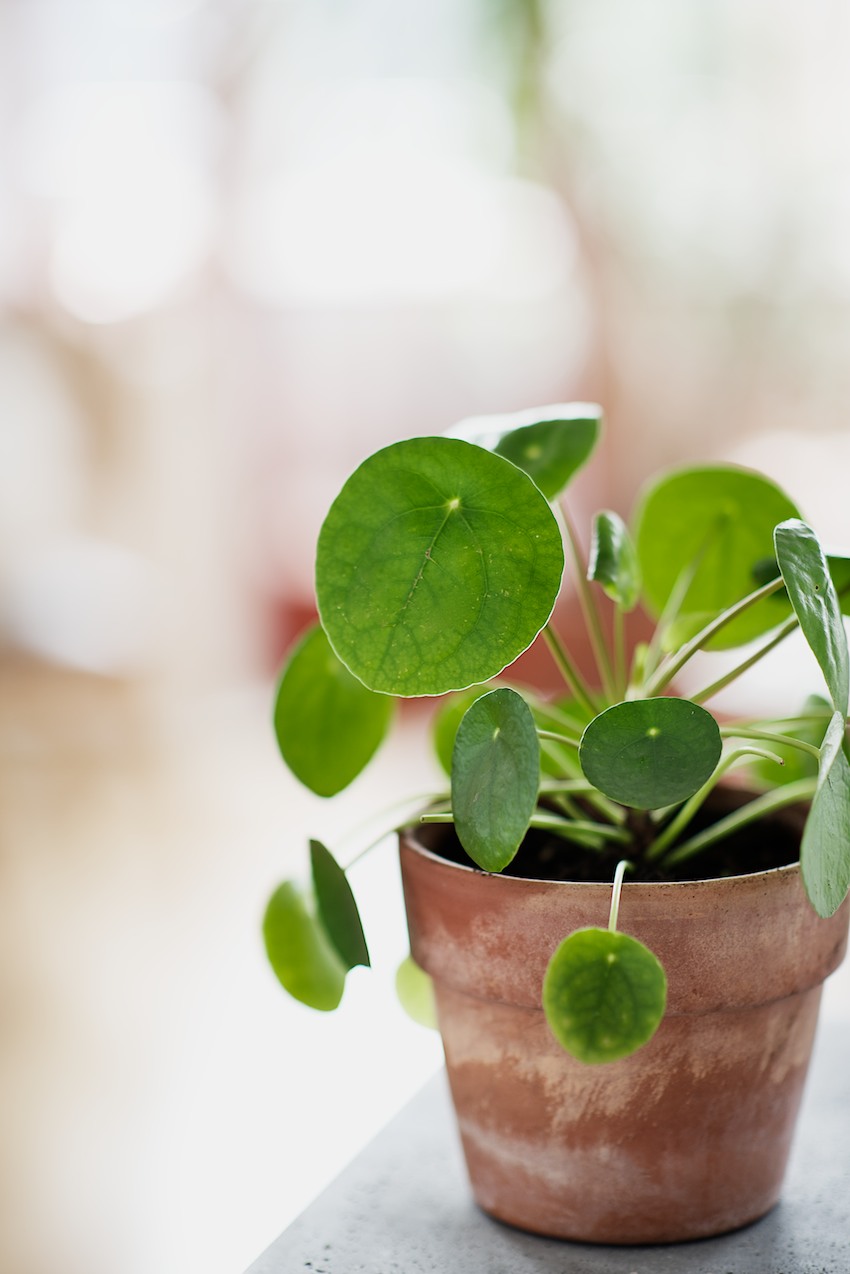 Happy Day,
Anette
P.S. Today on June 12th 2014 and tomorrow on June 13th 2014 my entire DaWanda Shop will be 20% off!!!
Continue reading "Pilea Peperomioides - Chinese Money Plant"