11
12
2013
I know
Jewelry again.
But it's this time of the year...
Today I would like to show you a new addition to my shops.
I bought these facetted (two Moonstones are actually smooth as shown on the picture) semiprecious gem drops back in summer but needed time to think about how I wanted to work them into a piece.
I was really longing for a very reduced design, because I wanted the focus to be on the beautiful stone.
So I came up with using just a thin but sturdy grey or brown jewelry thread instead of a chain.
I am wearing mine for 3 months straight now without taking it off and the thread is working great.
The closure is a simple spring ring and the gem drop is accompanied by tiny facetted metal beads .
The colors shown on the pictures are true to reality and the largest gems (here in my shop) are about 12x9mm. The smaller ones are about 8x5mm and you can find them here in my shop.
I have a few more colors available, so please ask, if you are interested.
And old favorite of mine are my leather bracelets with the facetted metal beads.
I personally wear the two different designs - the one with the beads running on top (available here) and the other with a rows of beads on each side (available here) or at my Etsy shop.
The closure is a simple knot.
I never take them off - I shower and bath with them and amazingly they are still absolutely nice. They get even prettier! The natural leather darkens over time.
They are available in natural or dark brown leather with either silver, brass or copper colored metal beads.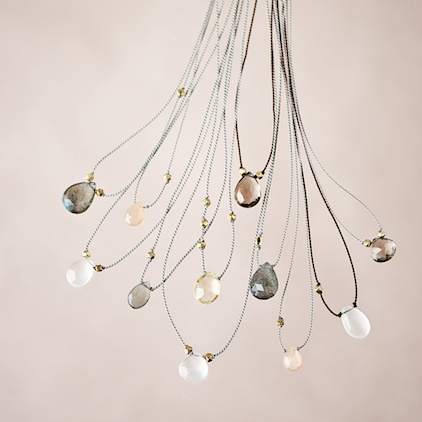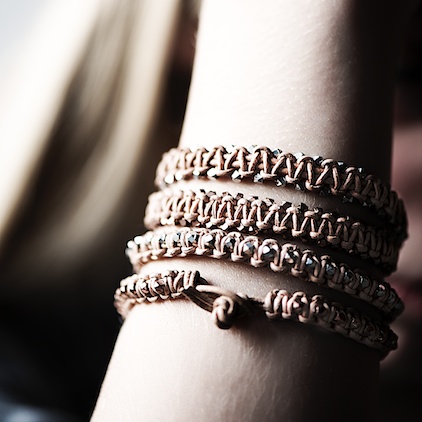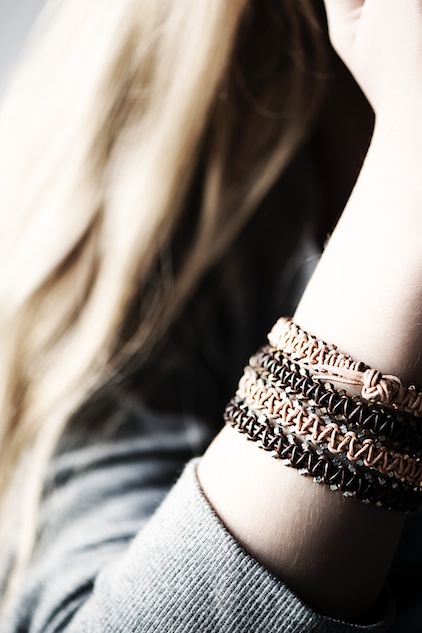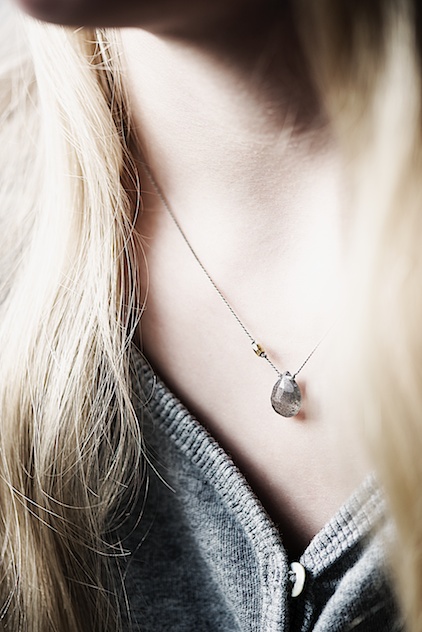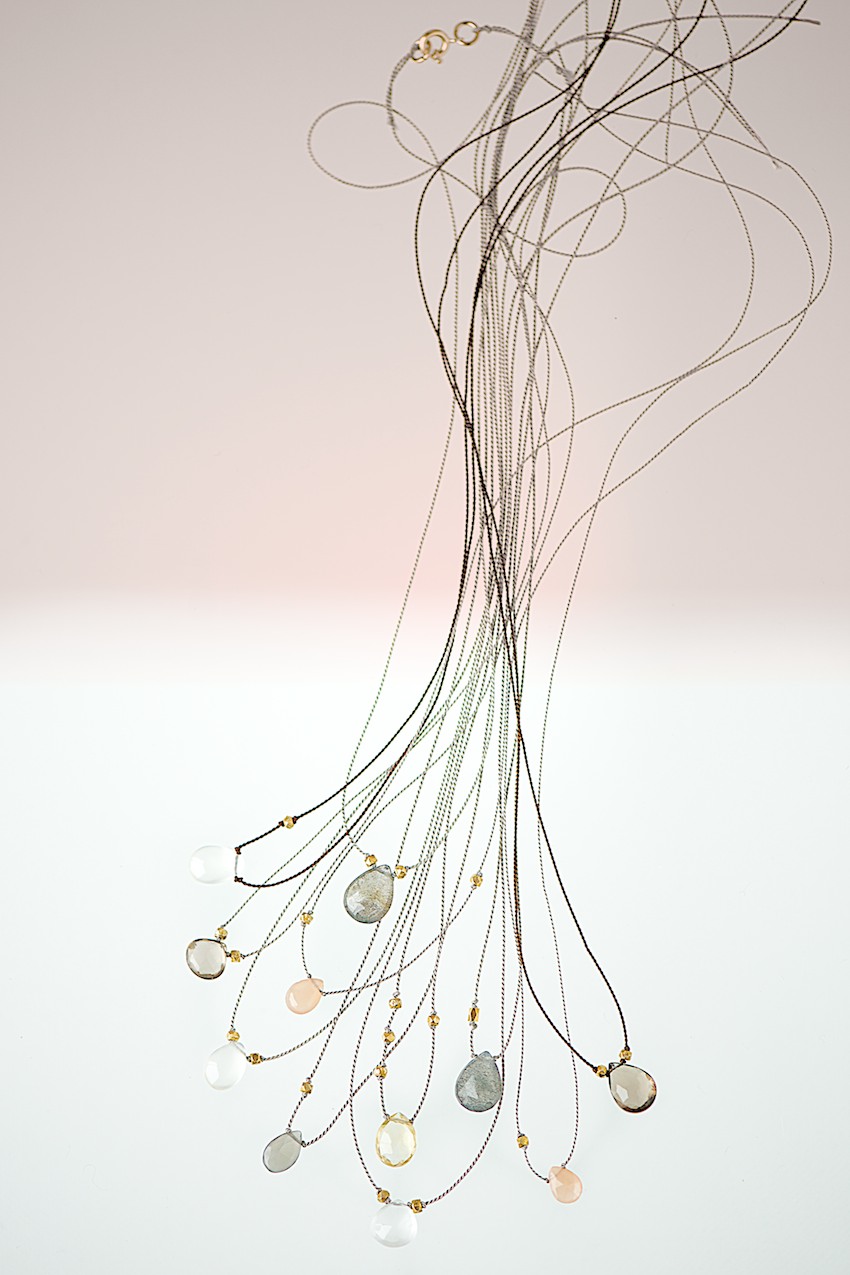 Happy Day,
Anette