05
12
2012
WIN WIN WIN!!!
I'm happily inviting YOU to participating in an awesome GIVE AWAY over at great interior blog Vosgesparis!!!
You can win this knitted and braided fabric yarn necklace with leather accents - made by me :)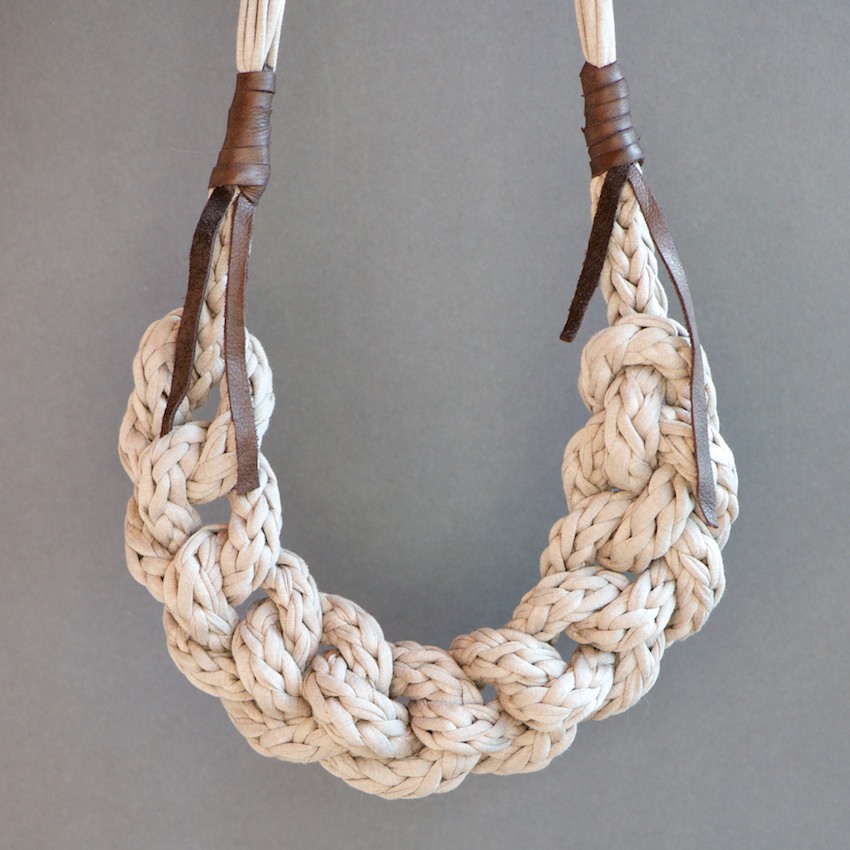 Here it goes:
"Although you will mostly find interior related posts here on Vosgesparis I'm happy to make some exceptions during our End of the year 2.0 and present you this cool necklace Give Away from blog and shop Lebenslustiger today. Which I really love myself because it is so natural and basic, but yet a real statement!

It is handmade by German designer Anette, from recycled fabric yarn and leather. Her jewelry line is an eclectic mix of colors, forms and eco-concious materials. The designs are inspired by nature and her own joyful and vivacious lifestyle.

To participate and win this necklace please go to her recently opened shops at Dawanda or Etsy and then leave a comment here stating which item you like most from the collection. If you like, there is also more Lebenslustiger at Twitter, FB, Pinterest and Instagram - also please visit Anette's blog for inspiration and awesome DIY."
closing date December 19 -
Good luck all!
see all our giveaways here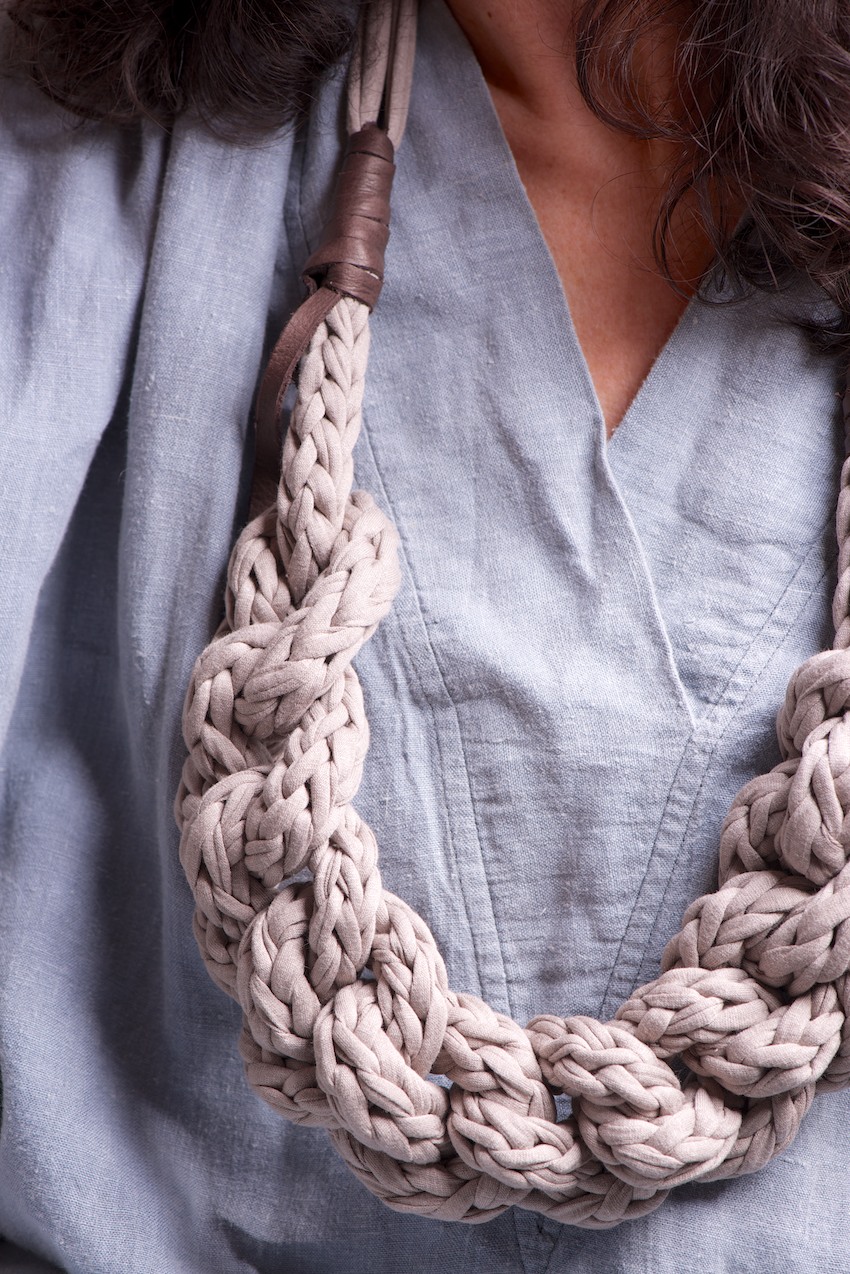 Have a happy day,
Anette