19
01
2013

Here we go - this is the tutorial for this leather bracelet kit.
Or for your own materials, of course :)
The pictures show a bracelet made of silver leather cord - I did not even know that golden and silver leather cord is available...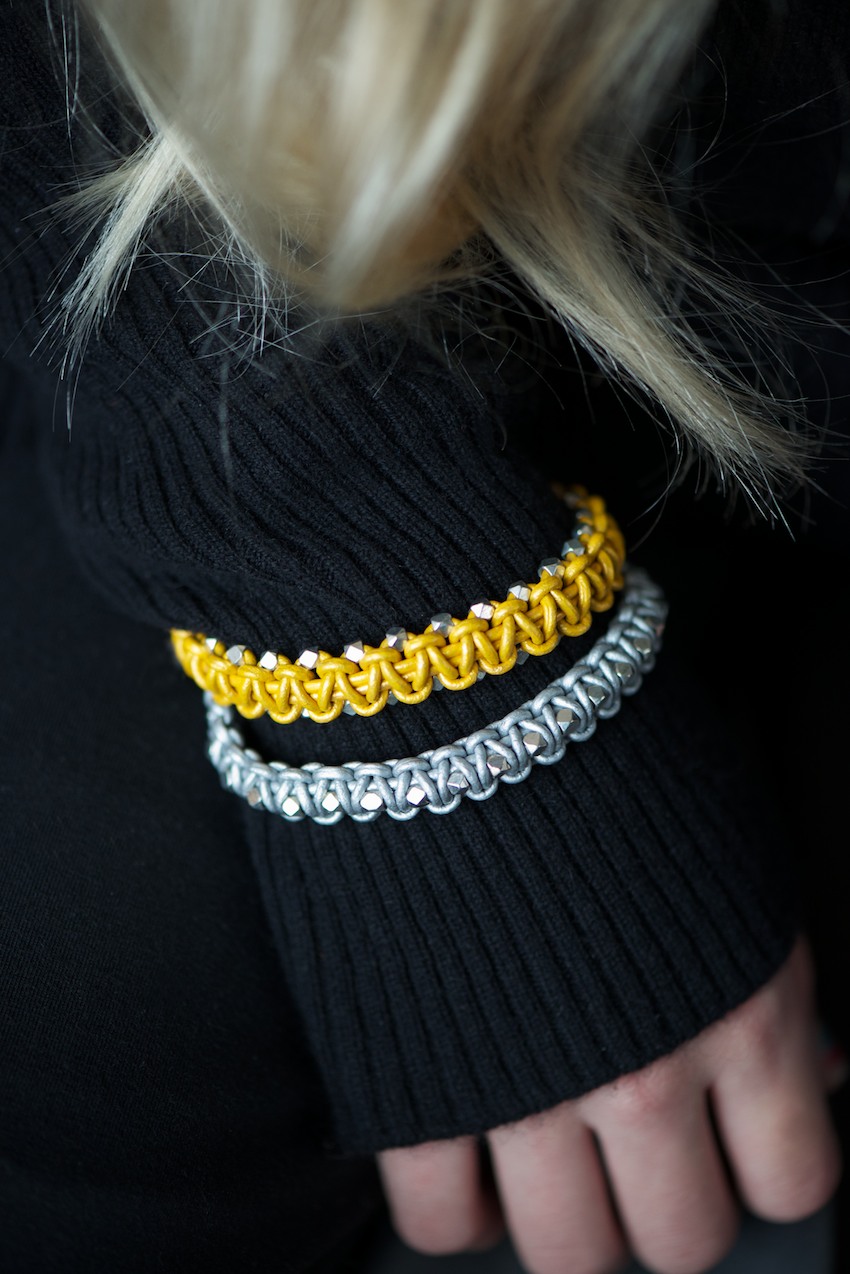 I like the silver leather but the golden one is a little too yellow for my taste.
For the SILVER bracelet on the above picture you will need:
- two pieces round leather cord in two different sizes. For example 1mm and 1,5mm. Each about 80 cm long.
- another piece of the thinner (1mm) round leather cord about 2m long.
- 30+ beads with a large enough hole to thread onto the thinner leather
- a large hole bead (optional)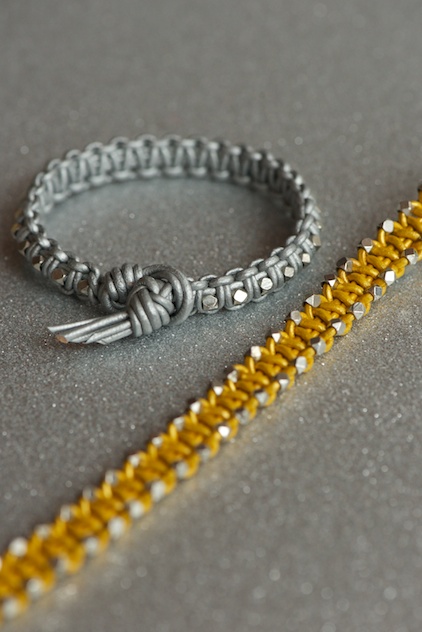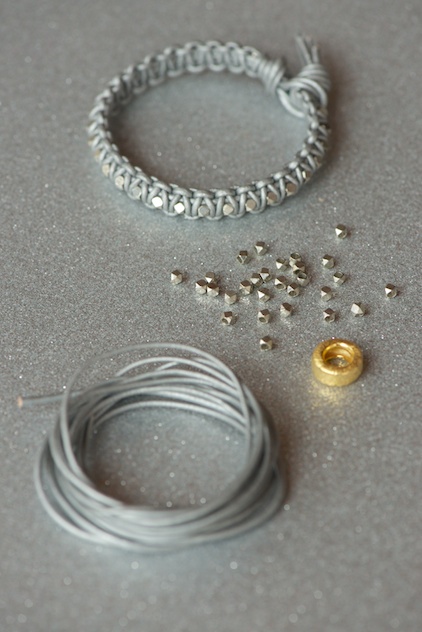 Take the two 80cm pieces, bend them in half and place a knot with a little loop.
Try to have the thinner cord pieces in the middle of the thicker ones. All four will be your "carry"cords.
Thread all your beads on ONE of the thin carry cords. Secure with a knot.
Now take your 2m piece and secure it around the "carry"cords with a knot.These will be your "working"cords.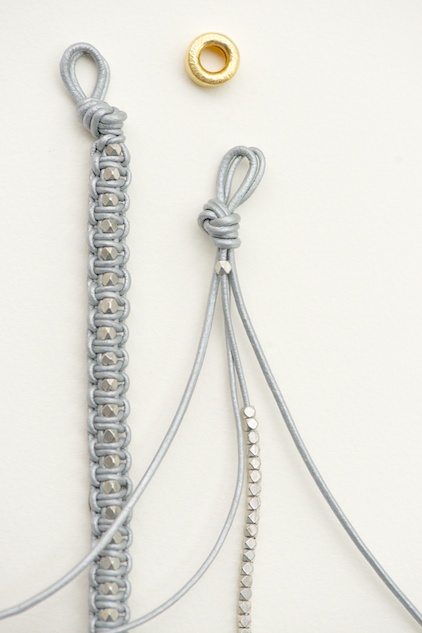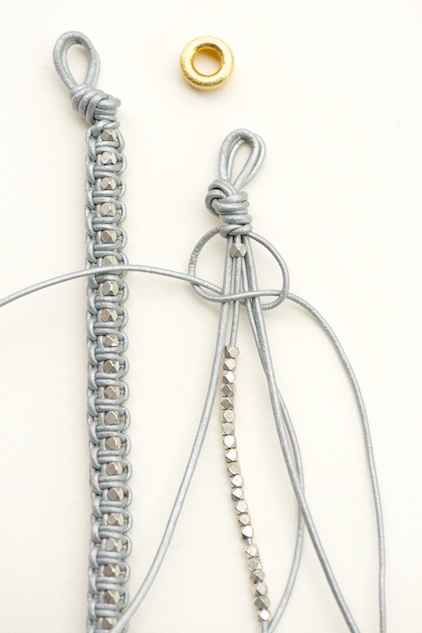 Pull the first bead up and make a Makramee Square knot with your working cords.
Pull up the next bead and secure with the same kind of square knot (decide on left facing or right facing and stick to it).
Make sure to pull each knot very gently but tight. 1mm leather cord is really thin and will tear easily if you pull to hard.
It's better to help securing the knot with your fingers and nails instead of pulling to hard on just the cords.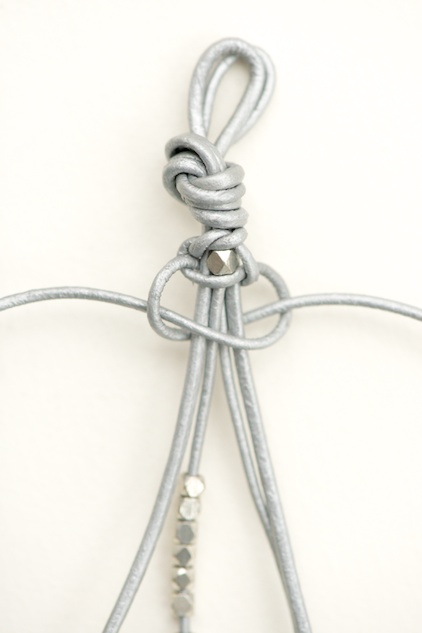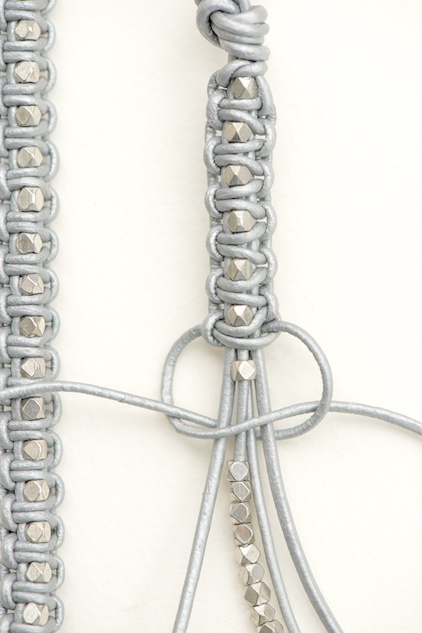 Keep going until desired length is reached. Then take ALL ends and place a big knot.
Thats it!
Optional thread the large hole bead and secure with another knot.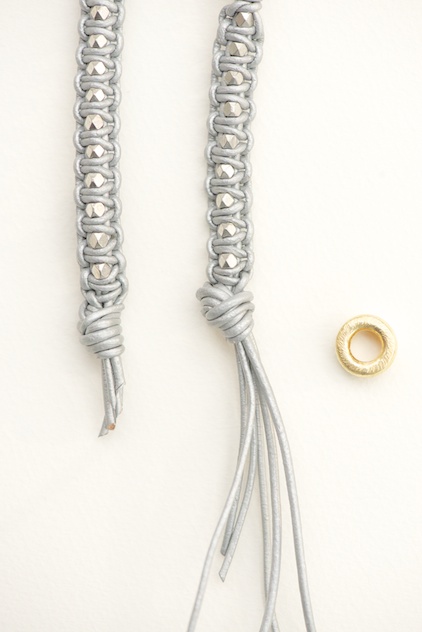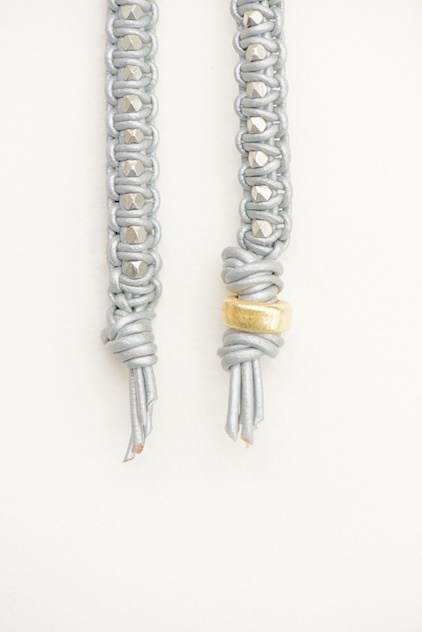 In both cases clip all endings and have fun with your new bracelet :)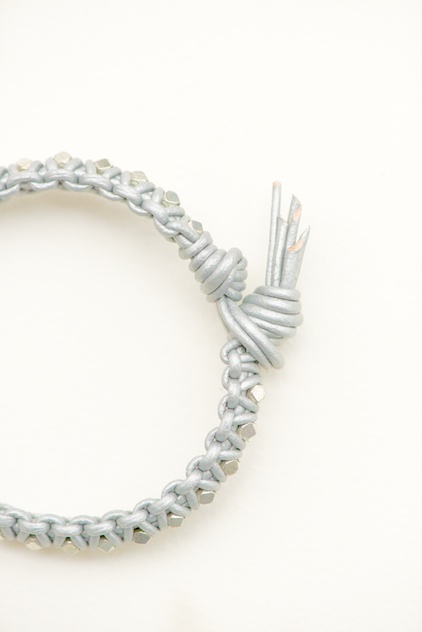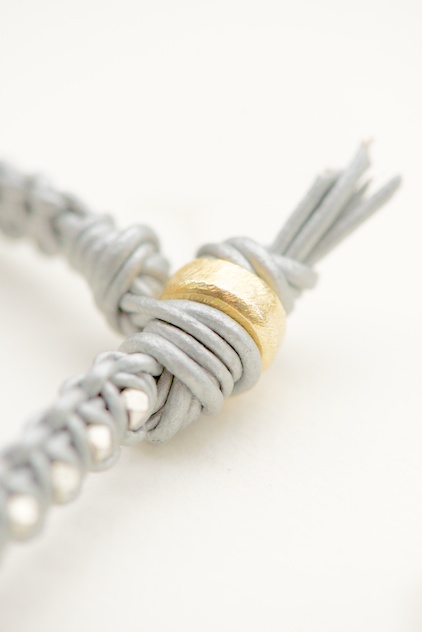 Happy day,
Anette
More Lebenslustiger at Twitter, FB, Pinterest, Instagram, Dawanda, Etsy and Tout!
Continue reading "Leather Bracelet DIY...AGAIN"
Categories :
DIY
Trackbacks :
26 Trackbacks »