22
04
2013

Another fun idea from Tabea and Müllerin Art: Die Frühlingspost!
After December's wonderful Adventspost it was now time to get creative with spring poetry:
"Frühling läßt sein blaues Band
Wieder flattern durch die Lüfte
Süße, wohlbekannte Düfte
Streifen ahnungsvoll das Land
Veilchen träumen schon,
Wollen balde kommen
Horch, von fern ein leiser Harfenton!
Frühling, ja Du bist's!
Dich hab ich vernommen!"
Divided into 9 lines means there will be 9 weeks of Spring in the mail :)
My 9 partners are:
Blickgewinkelt, Schreibtischwelten, Östlich der Sonne und westlich vom Mond, gabsARTig, Steffi's Papierzauber, GRISCHArte and Frollein Enerim.
Once all cards have arrived it will be summer (I love that thought!!!) and I will show you all cards i have received.
My line was: Streifen ahnungsvoll das Land...
I again used copper tape (like I did for the Advent mail art) and tried to engrave the letters from the back side. It didn't always work perfectly but I think it is readably. Some Masking tape and a little spring bracelet and off to the post office to bring joy!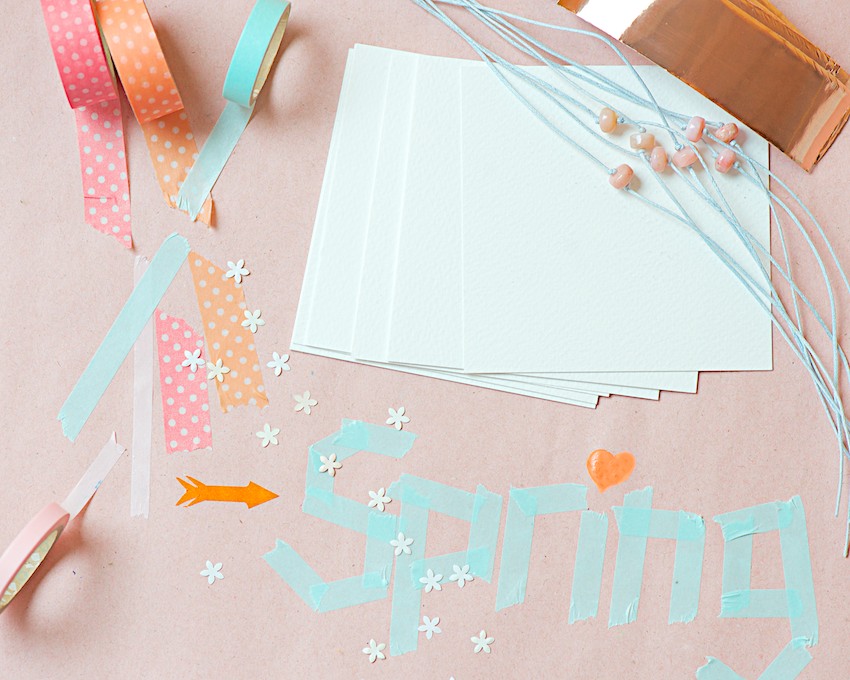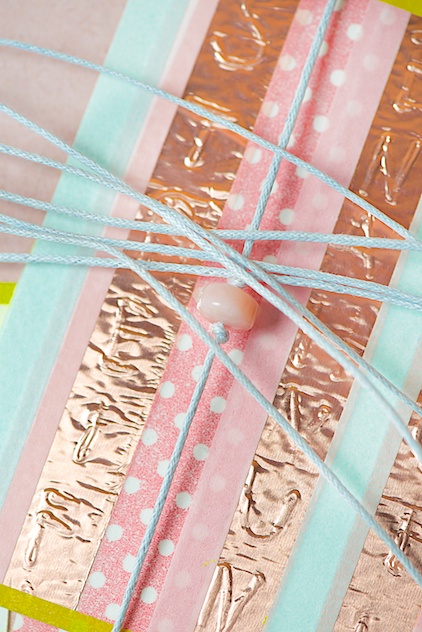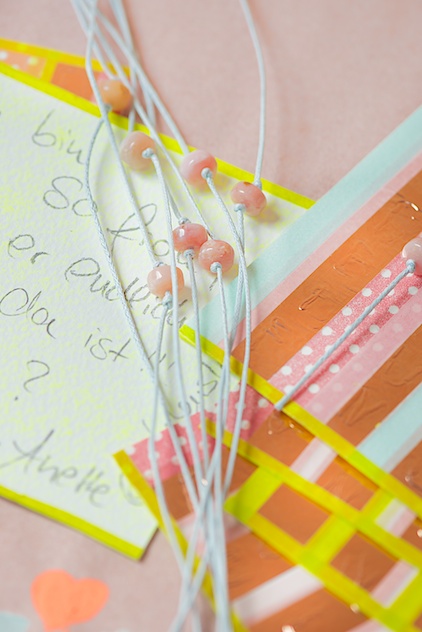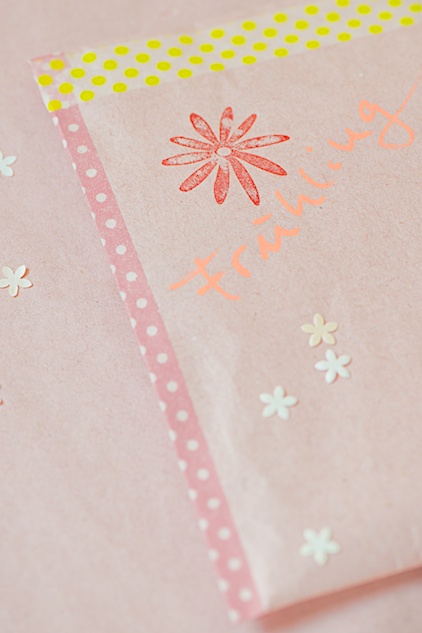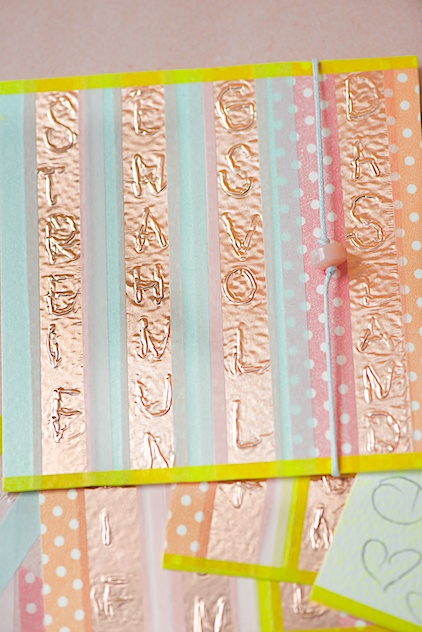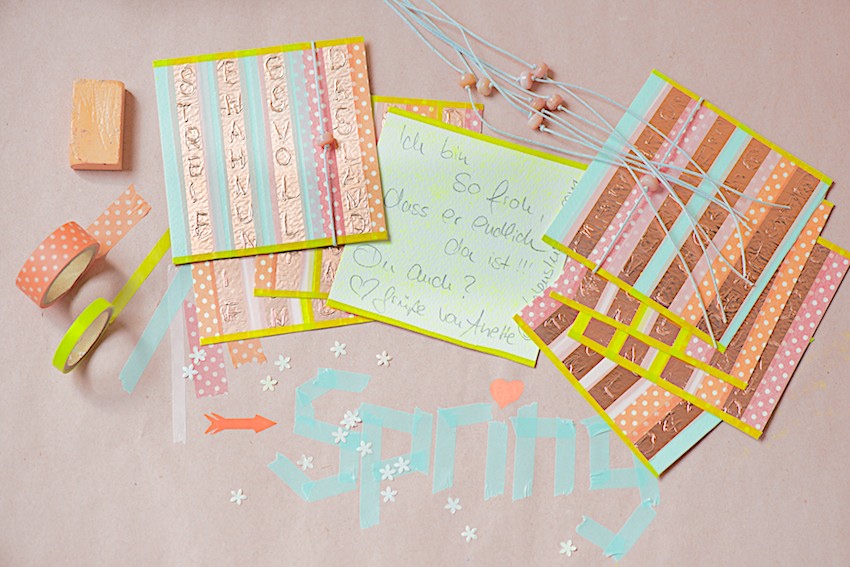 Happy Day,
Anette
Categories :
DIY
Trackbacks :
19 Trackbacks »