07
09
2013
We still have amazing warm temperatures over here in northern Germany right now and the last thing i want to think about is winter.
But I know, it's not too far away, so I started planning cozying up our new apartment for fall and winter.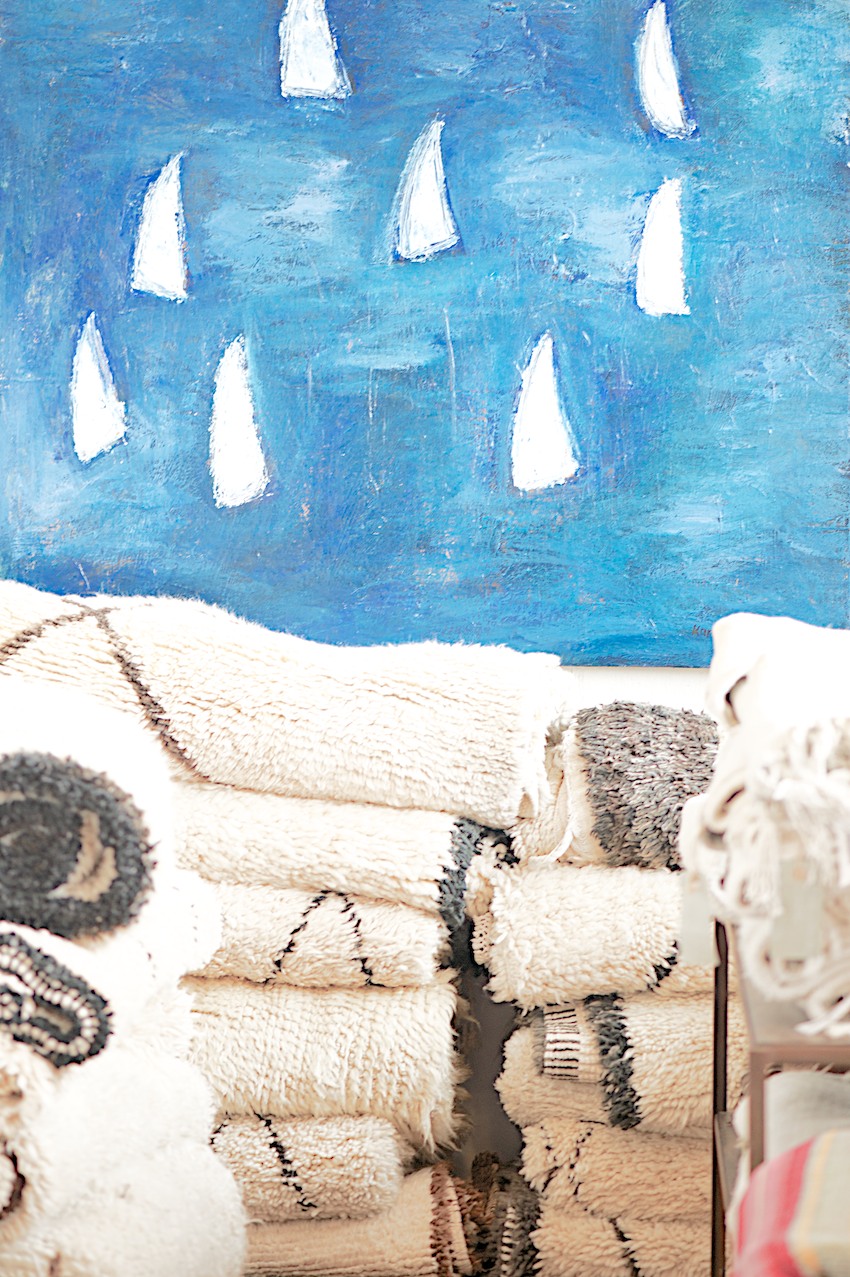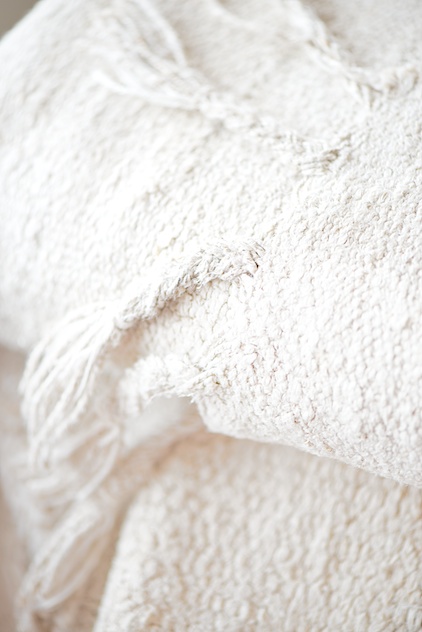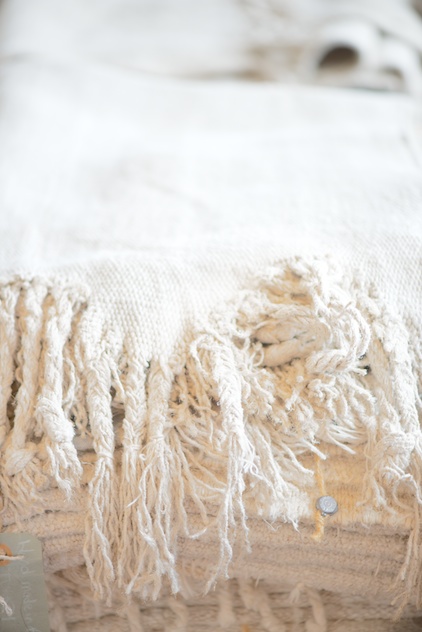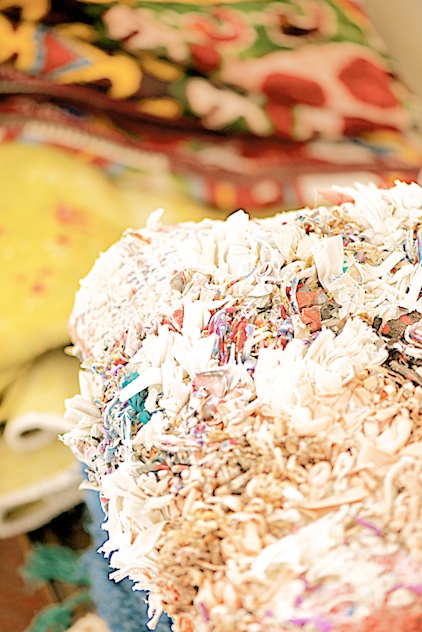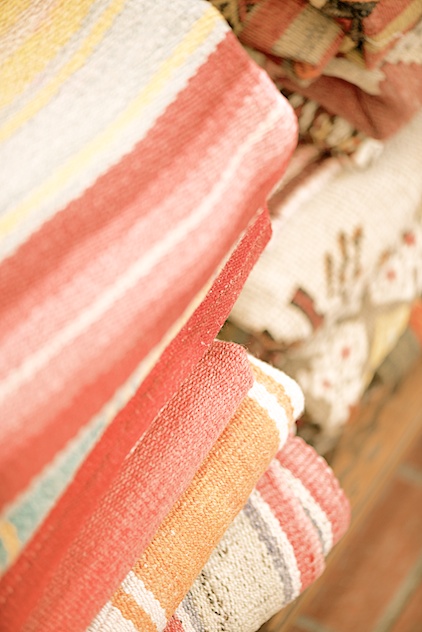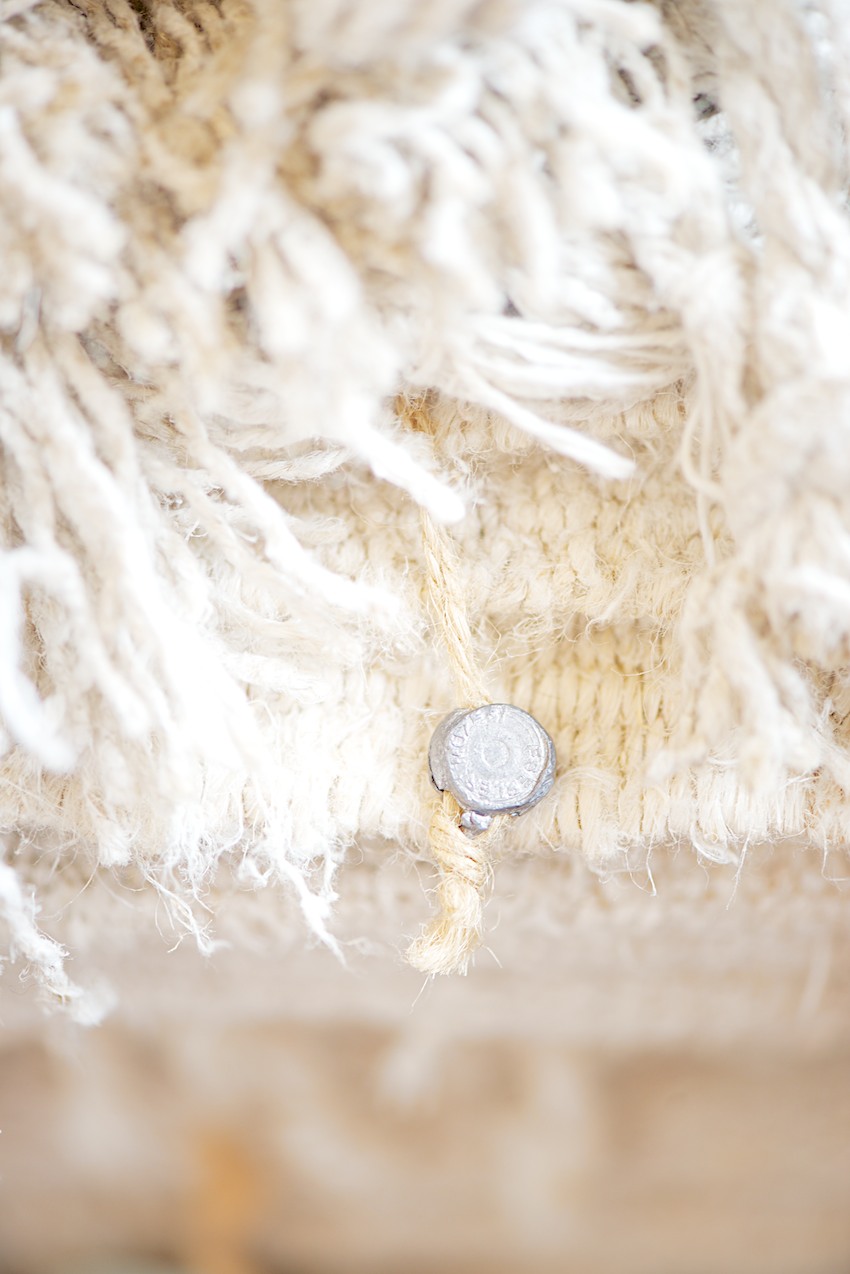 I am especially in love with Moroccan rugs as shown on the first picture right now!
I photographed them at Upstairs in Montecito where we spent time in summer.
Back home I started to search for a source near to my home country Germany and I found Danielle and her virtual Moroccan bazar "Beyond Marrakech".
She offers beautiful handpicked carpets - often vintage - and hand made Moroccan accessories for the home.
I like these large Beni Ouarains who are usually cream-white with a black kind of harlequin/diamond pattern.
Not that we would really need one - we own a nice Gabbeh since years - but i like to dream...
Here is what Danielle says about her Beni Ouarains:
"Moroccan Beni Ouarain carpets are woven from undyed natural wool and traditionally decorated with brown/grey/black geometric designs. These magnificent rugs have the fascinating ability to connect the long history of the nomadic Berber tribes with modern day interiors."
And of course her fun colorful Boucherouite rag rugs:
"Wonderfully extravagant in colour and timeless in design the Boucherouite carpet is exuberate and delightfully irresistible. Scraps of old clothes are given new life as they become part of an infinite fantasy, a rug of rags. But there is nothing poor or shabby about the rag rug, it is a fusion of splendour, happiness and divine creativity."
Sounds wonderful, doesn't it?
I am thinking to get at least a Boucherouite for the new apartment.
It's just so hard to decide which one - Danielles rugs are all so pretty and unique.
Here and here are more Boucheroite rugs - artfully presented in an exhibition and really nice to look at.
Happy Weekend,
Anette
Continue reading "Beni Ouarain And Boucherouite - Moroccan Rug Love"
Trackbacks :
2 Trackbacks »