24
10
2011

...are not what this post is about...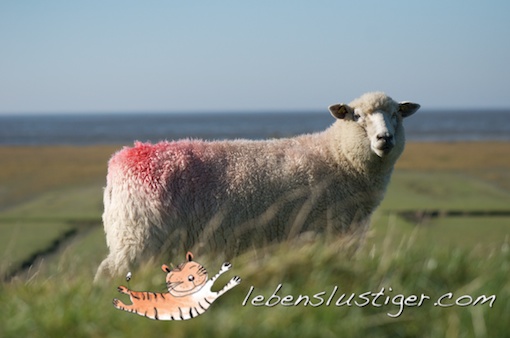 No, these are ordinary German sheep living on a dike - on a man made wall protecting the land from being flooded by the ocean.
And it means, I'm visiting NORTHERN GERMANY and not GOTLAND, a swedish island where those incredible blue grey fur-ball beauties called GOTLAND SHEEP would live...
Well - looks like I can't get enough of sheep no matter what kind of breed they belong to...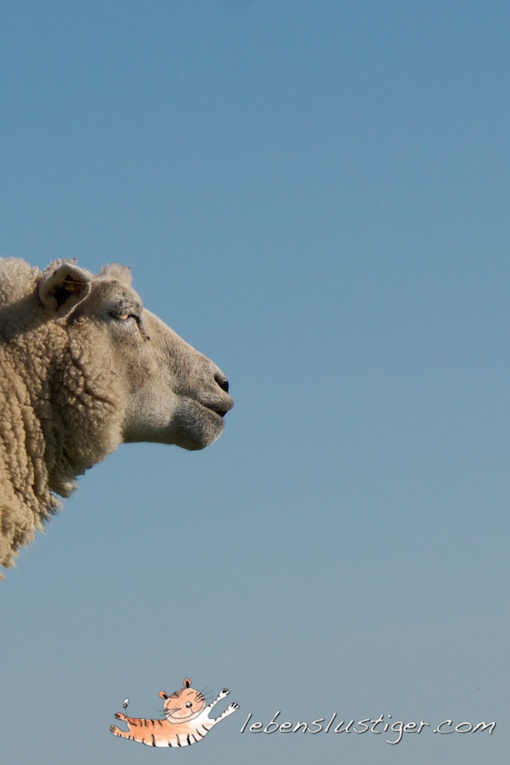 .. otherwise I can't explain why they would greet me with a yoga performance...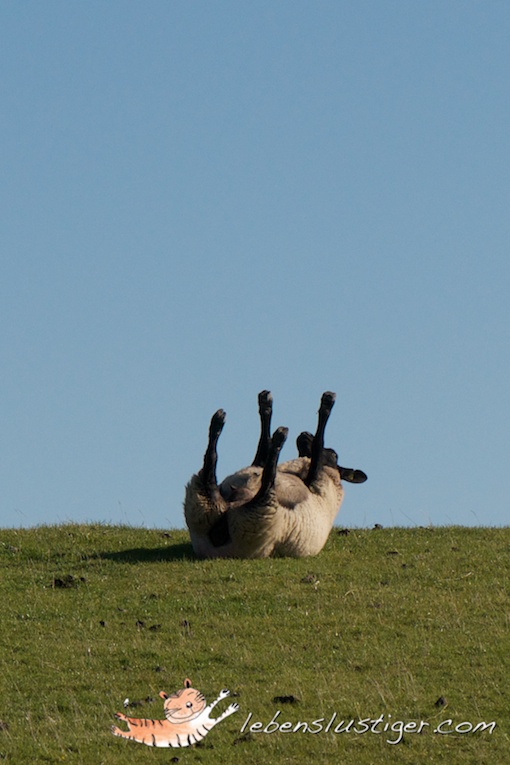 Or these essential northern landmarks...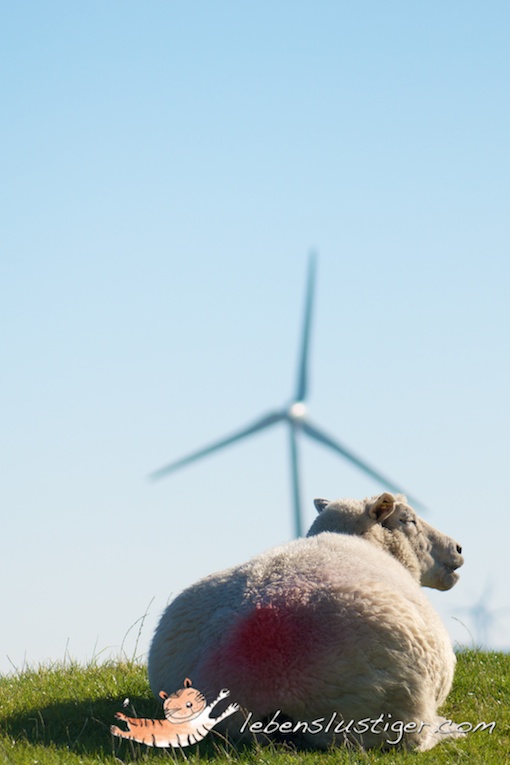 Some really don't mind my presence and are able to totally let go...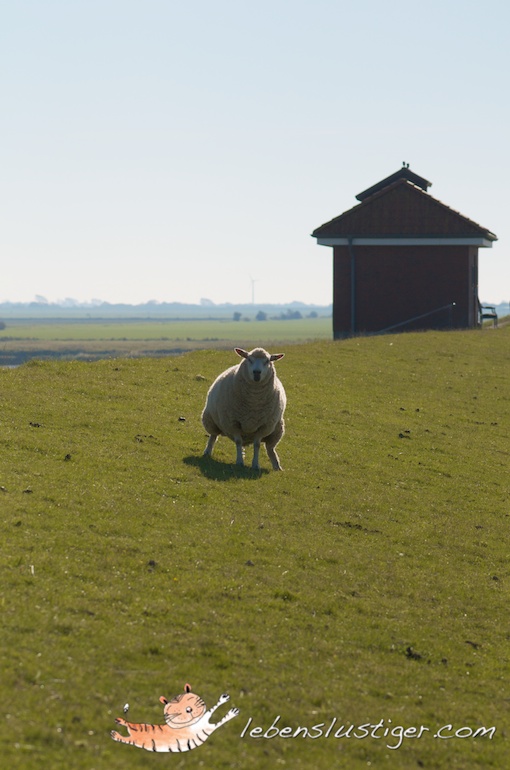 But most are carefully watching me with a mixture of mistrust and curiosity.
I really don't want to disturb or scare them in their peaceful community but I know they find me highly suspicious...
And here she comes...
Selma herself - with an amazing spookily swaying and rolling gait directly towards me - you already see her in the back of this pic.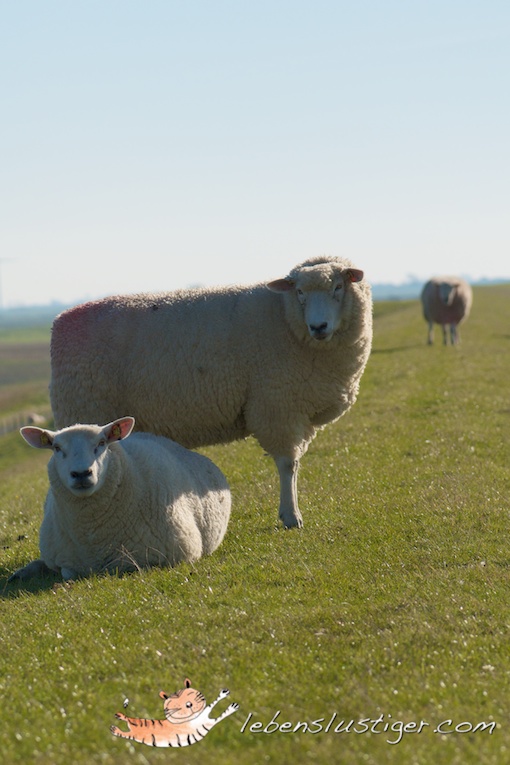 I am holding my breath and speed up my thinking: What is wrong with her? Can't she see or smell me???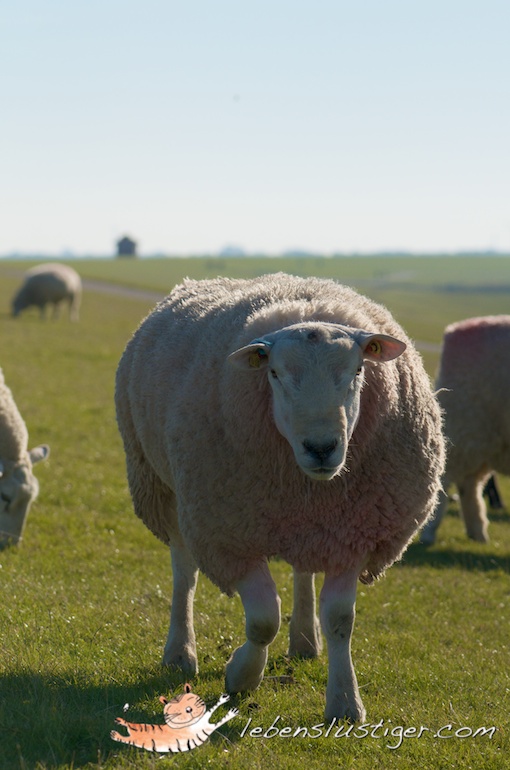 I stay and she finally stops an inch from my knee.
She takes one gigantic breath to read-smell my complete bio only to breathe out back right into my face.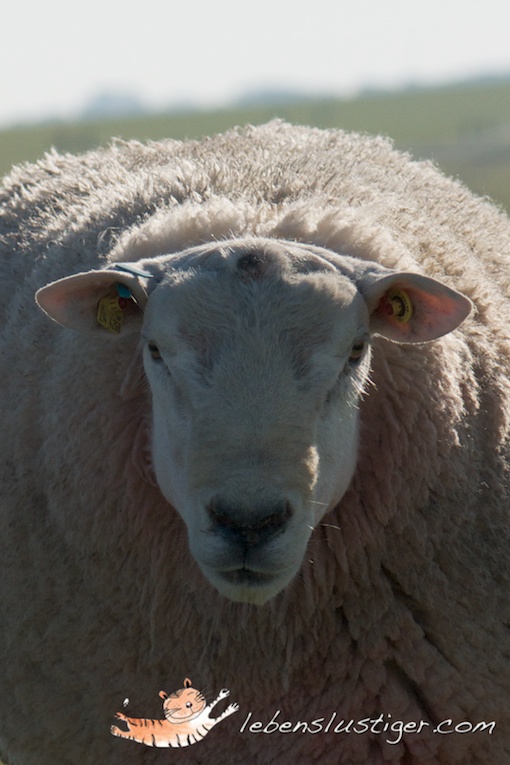 THANKS Selma - I ALWAYS wanted to exactly experience THAT...
But now I know what's going on with her! She is going down to business: snacking on my camera belt...
She seems to love eating and is a bit overweight but otherwise - totally fine!
And you? What was your last close encounter of the (sheep)...?... kind?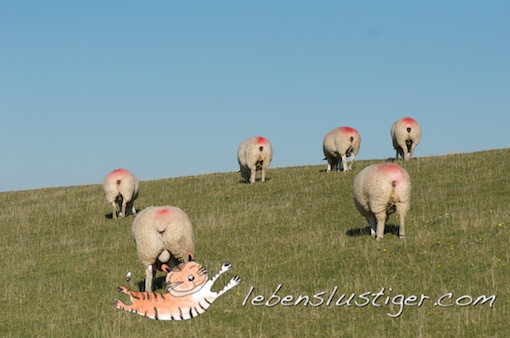 Categories :
Happy World