01
05
2015

If you know and like my tutorial on how to knit an I-Cord you maybe want to know how to braid the necklace shown in the tutorial.
Here we go:
Depending on the length you wish for your braided necklace knit one single cord that is between 4m(13 foot) and 5m(16,5 foot) long.
This pale pink one I am showing on these pictures was 4,30meter(14foot) long and the finished, braided necklace has a hanging length of about 55cm(22inch).
Measured all the way around about 110cm(44inch)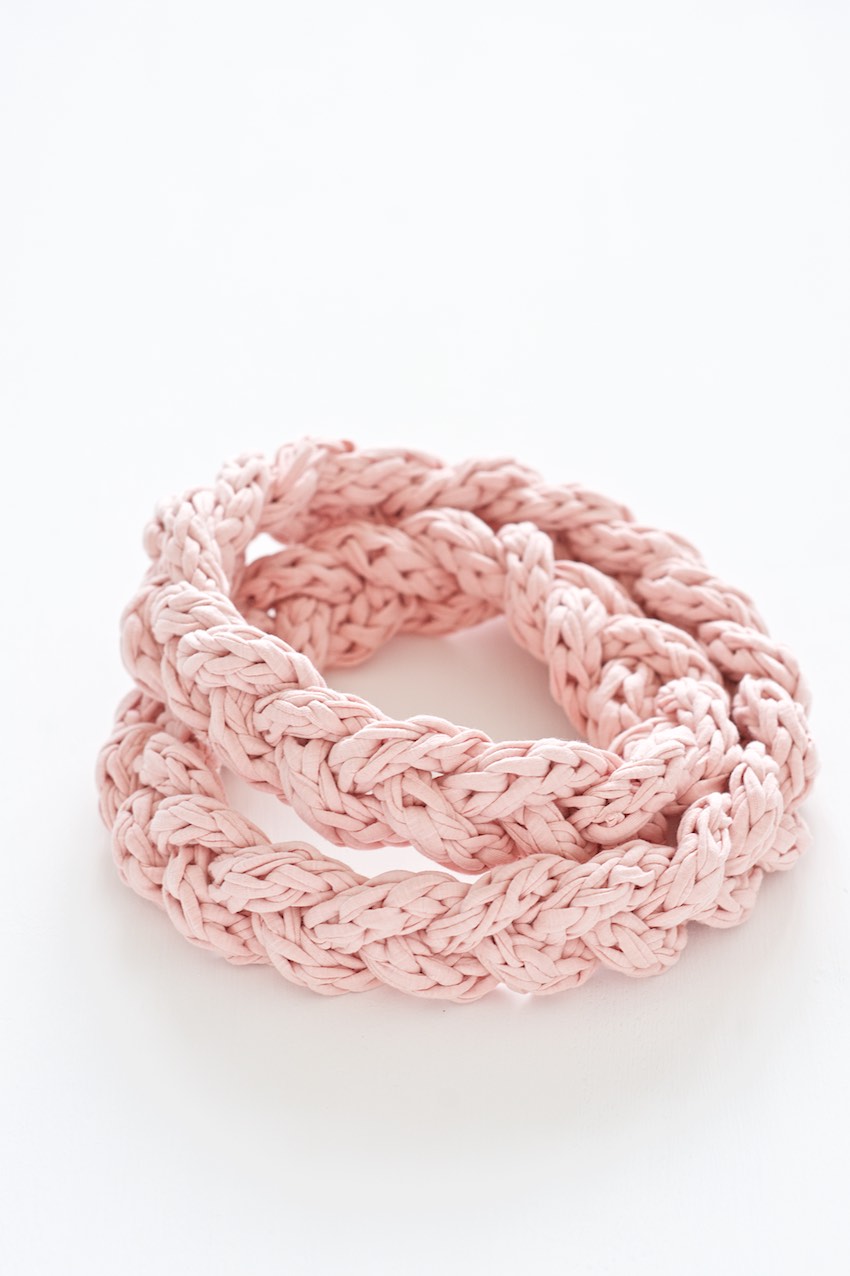 OK - lay out your long strand exactly like shown in the picture (of course you don't need to lay it into a s-shape - I just needed to do that to fit the picture )
But it's important that you have a longer end at the bottom!
Now just start braiding - not too loose and not too tight.
Yes, it's starts to tangle but you have one open end so you can carefully detangle it after every few braiding moves.
Always hold and secure your already braided part and detangle just with one hand or ask another person to untangle it.
Keep going until it's all braided.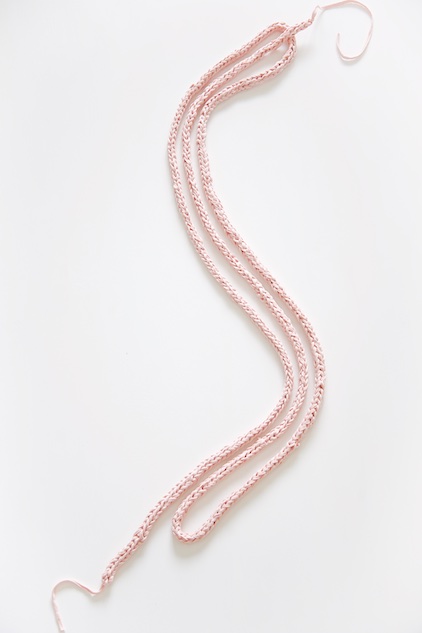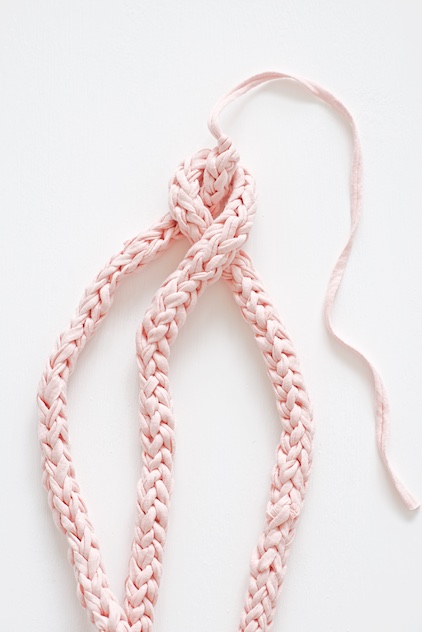 Ideally it will look like this finished (following picture).
Now you have different options to close the necklace.
You could just fasten each ending with the help of the yarn endings onto the curved part on each side to secure each ending of the necklace and if your yarn is still long enough you can make a knot and a bow with the yarn endings to close the necklace.
If your yarn endings are long enough to secure the endings but not to make a bow, you could just do a simple braid with some extra yarn, fix that onto your endings and have that as a closure.
Or you could take a nice band of fabric (small or wider) and thread that through the braids and tie a pretty looking bow - it's so easy to do it because of the larger scale of this project. No needles needed - just your fingers!
Sorry for not showing these different options in pictures but I am sure you get the ideas or come up with your own.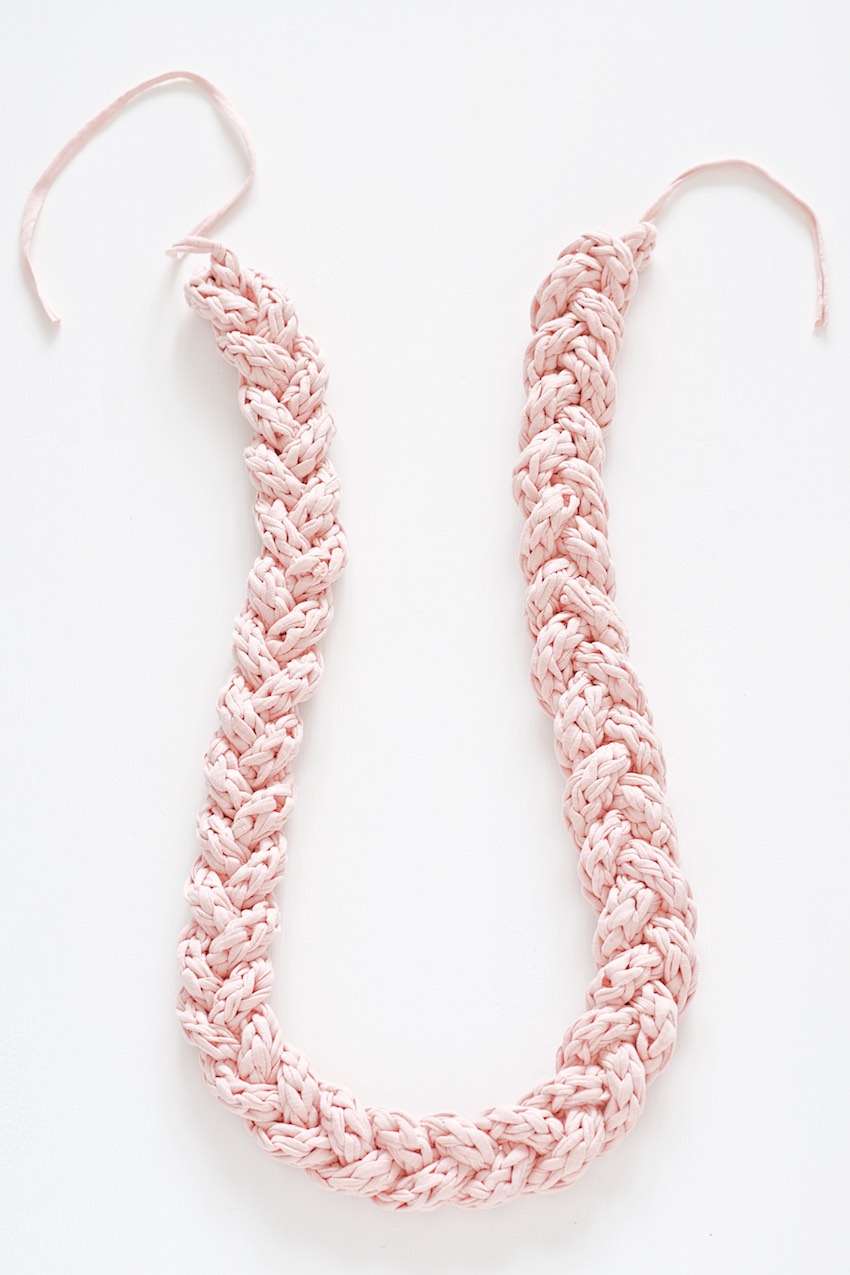 I decided to close the necklace as less visible as possible.
To do that, you have to be a little creative and see, how it could work best and maybe just try a bit around.
I hope, the pictures show, how I did it, because its's a bit difficult to explain with words.
First I put the round parts onto each other.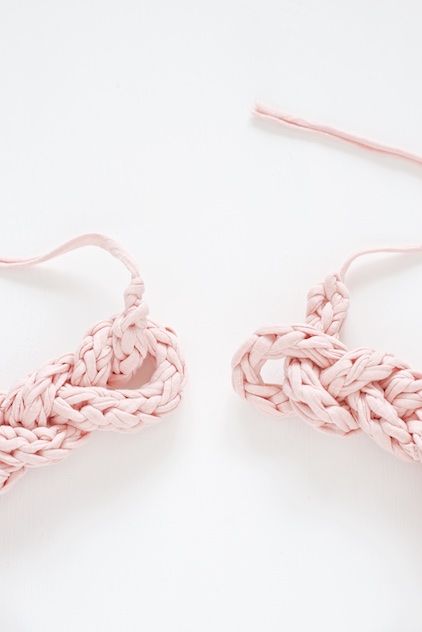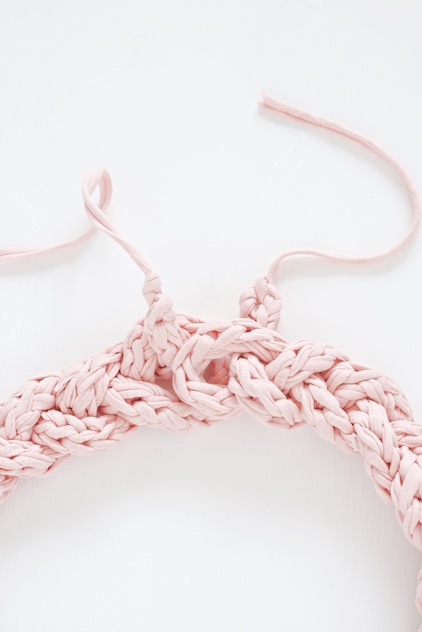 After I put the round parts onto each other I took the left ending and thread it over the top round part through the middle hole all the way to the backside.
And then the right ending coming from the back all way through the same middle hole to the front.
Then - with the help of the yarn endings - I knotted each ending tight to a random stitch, cut the yarn shorter and weaved it in with my fingers.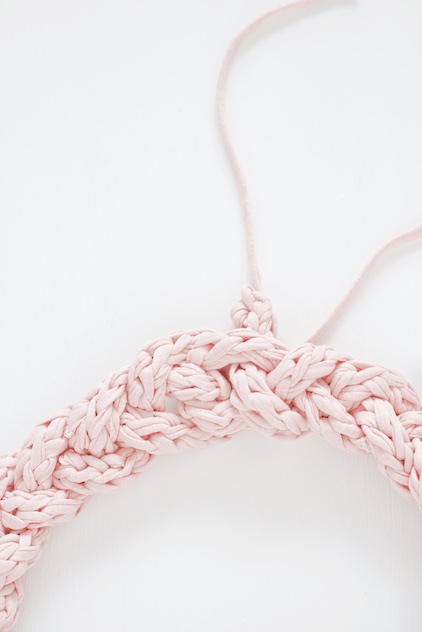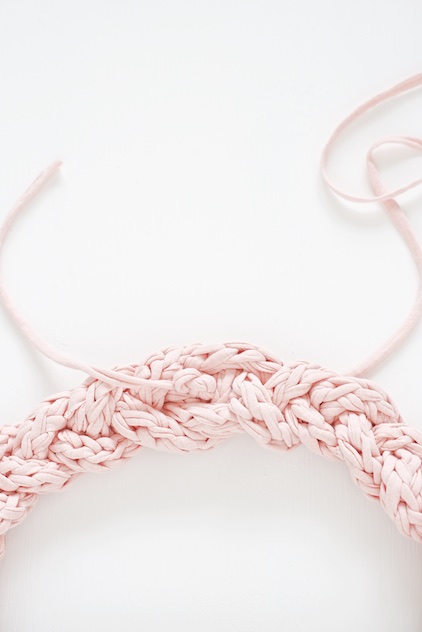 That's it!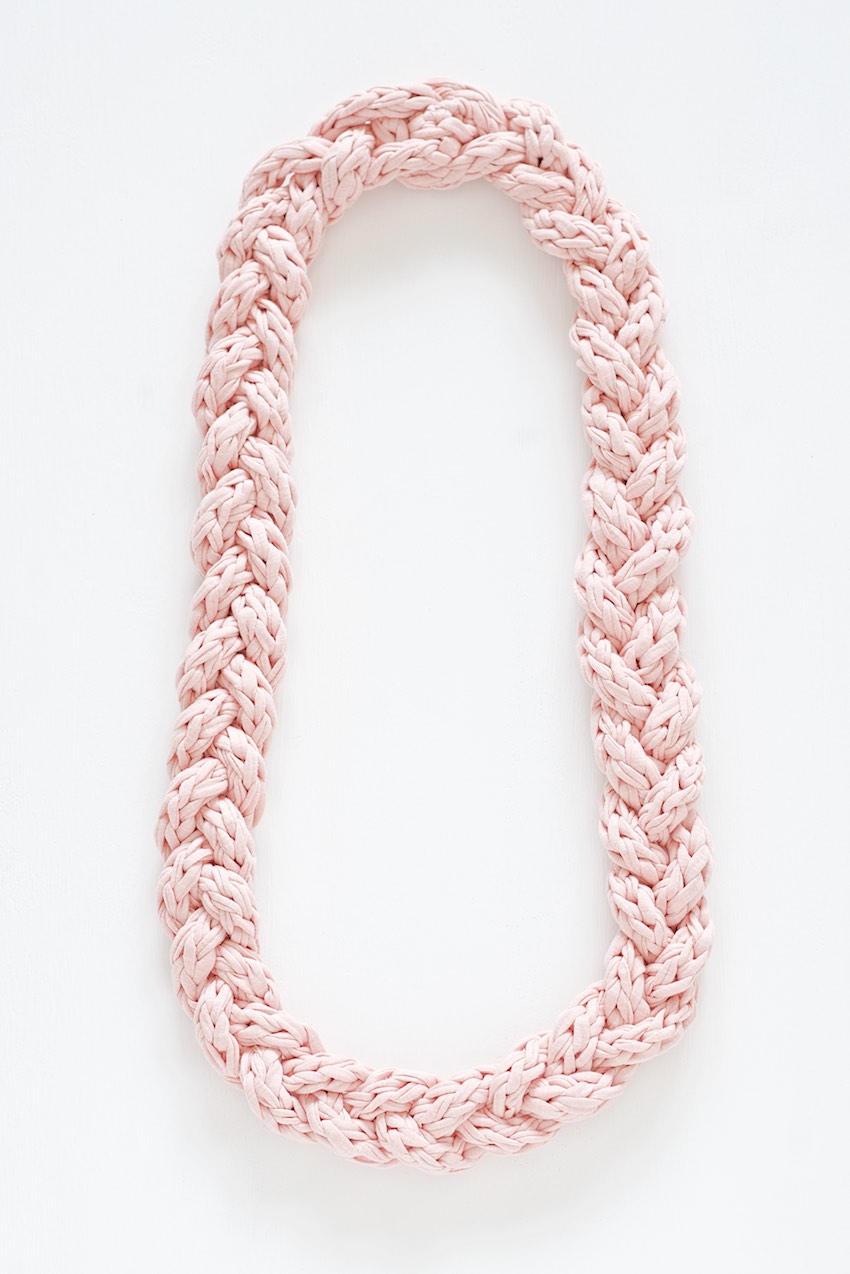 Happy Day,
Anette
Continue reading "How To Braid A Necklace From A Single Knitted I-Cord "
Categories :
DIY
Trackbacks :
3 Trackbacks »