11
11
2014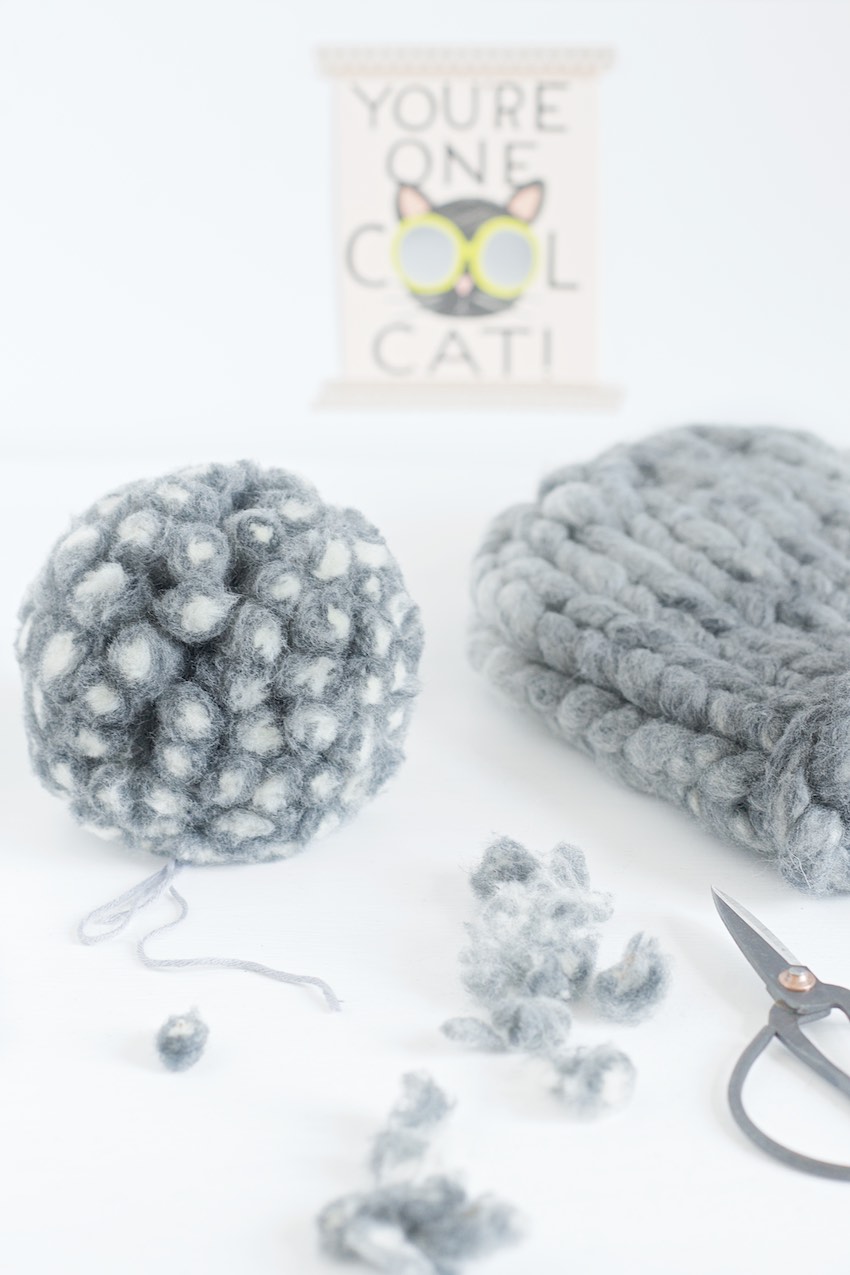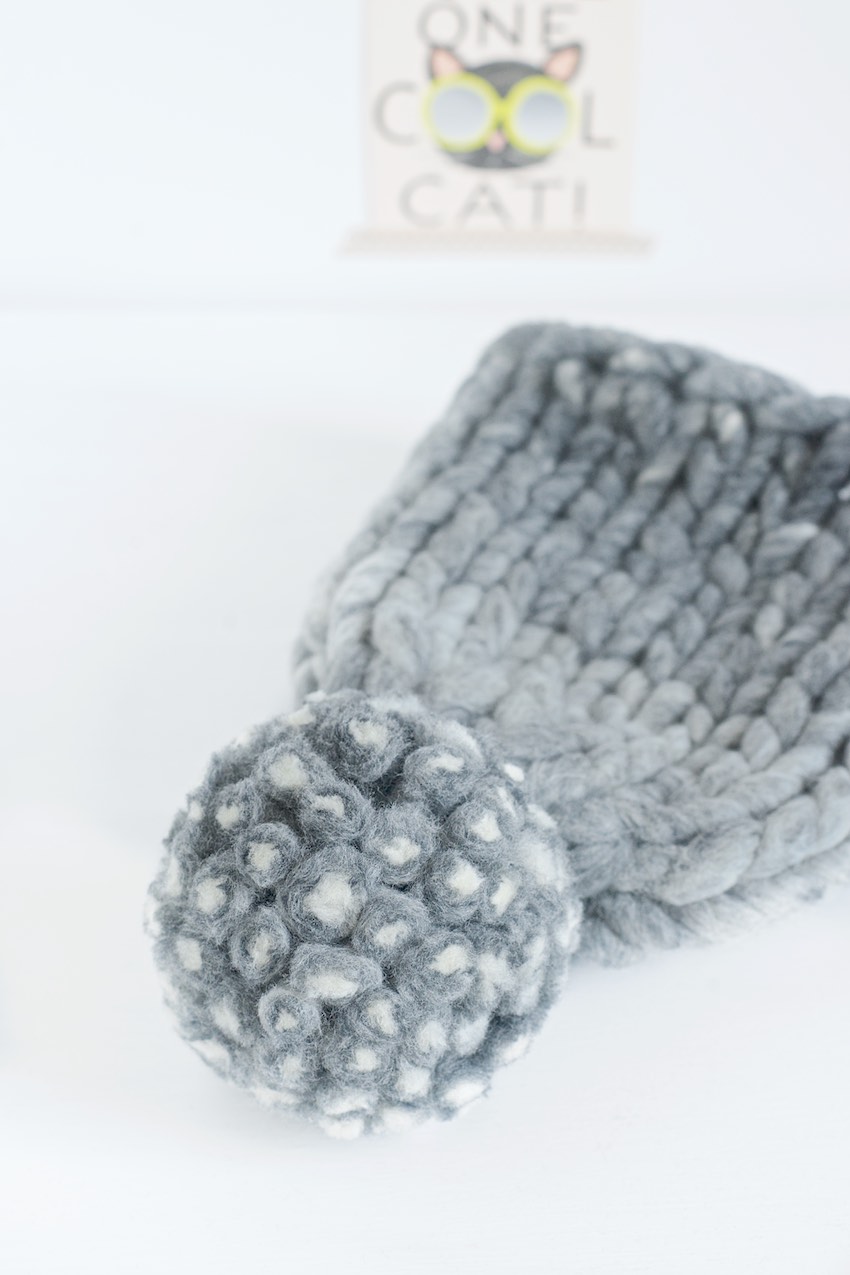 First time that I made a big fat pompon out of Loopy Mango Big Loop Yarn for an order.
I din't use a cardboard frame for it. Just held the yarn in my hand like I do with my usual pompons I make for the chunky hats (see tutorial here)
Only that I did as much loops as I could possible hold in my hand.
Then I had help tying it together and fasten it tight.
I cut all loops open and carefully pulled the thin thread out of each ending and gave a haircut to make the pompon nice and round.
Voilá - are you a cool cat wearing a giant pompon on your hat? :)
Happy Day,
Anette
Today is Creadienstag
Continue reading "A BIG Fat Pompon "