14
10
2014
Sometimes it's really puzzling how thoughts can influence reality, right?
Not that I practice it consciously - I tried a bit though, when "The Secret" became a hit - but eventually gave up due to too little determination.
In the past weeks I thought quite often about my yoga mat and where it could possibly be hidden in one of the 100 boxes we haven't unpacked after our move and which are stored in the cellar.
Because I am longing to start yoga again to balance out the time spent sitting and working at my studio desk.
Well... great timing - exactly then I received an e-mail from asanayoga.de with the offer to test some of their yoga products.
I really like the calming vibe of their website and the sustainable, eco-friendly products they offer, so I happily said yes.
I chose the ECO Yoga mat in a beautiful grey - organically produced in Germany (and on sale right now!) - and a special Energy water bottle.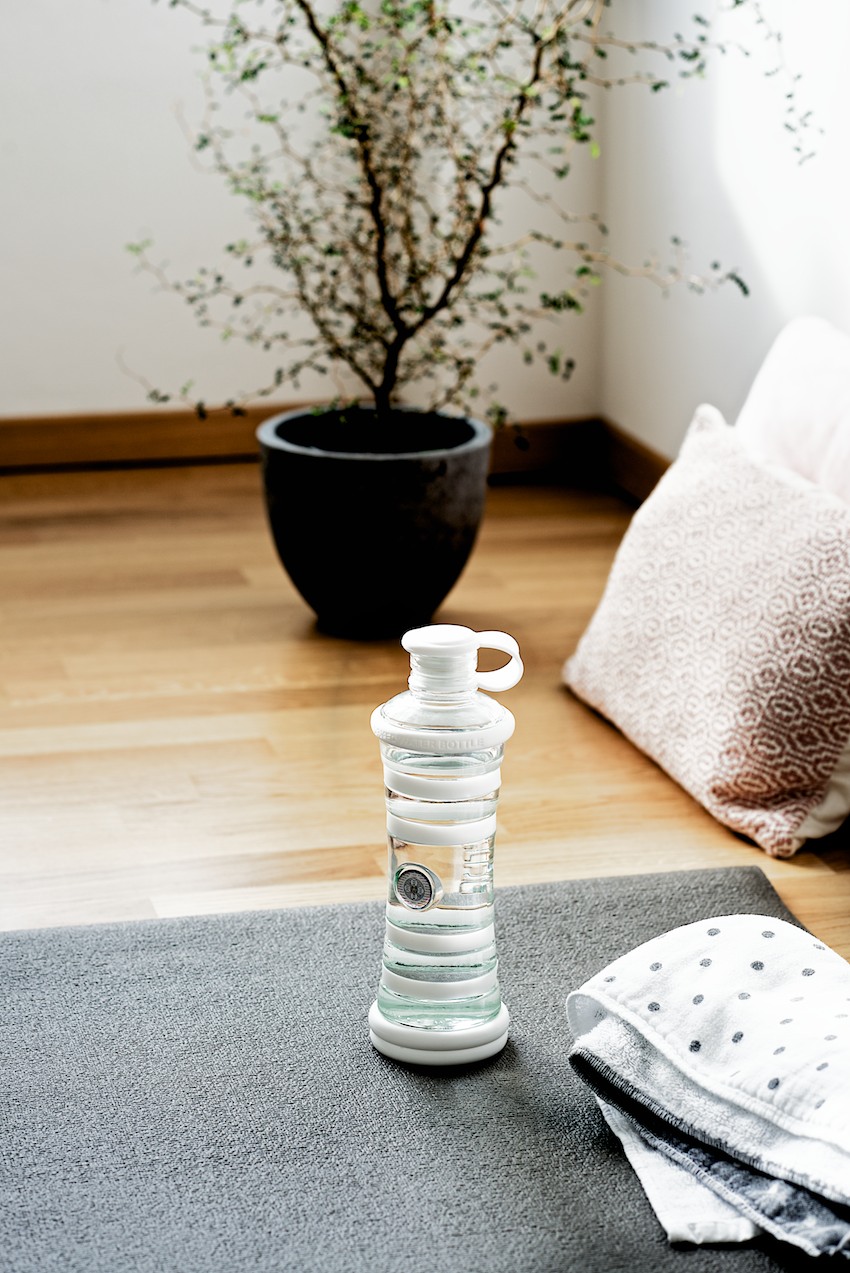 The glas bottle has an informed tag with positive vibes from pranas, music, mantra, thoughts, prayers etc. to help restructure the water.
Informed products are backed by 30 years of research and innovation.
The bottle has an innovative design with colored rubber bands all around for a great grip and to protect the glas.
If you knock this bottle accidentally over during yoga class - and that has happened more than one time to me - it barely makes a sound and it doesn't roll away so you don't feel like disturbing the class.
I couldn't decide on one of the bright colors the bottle comes in and ended up choosing the white one.
Ok - I am all set! Happy Yoga!
Thanks to asanayoga.de for this nice cooperation.
Happy Day,
Anette
Continue reading "Yoga Yay!"
Trackbacks :
4 Trackbacks »