22
08
2012

What did I do with all the other black and white yarn I was given?
I simply braided strands of it and sowed them together with my fingers!
I really like how the different prints mingle. Plus the cushion has a nice weight which makes it stay in place.
Please have a seat!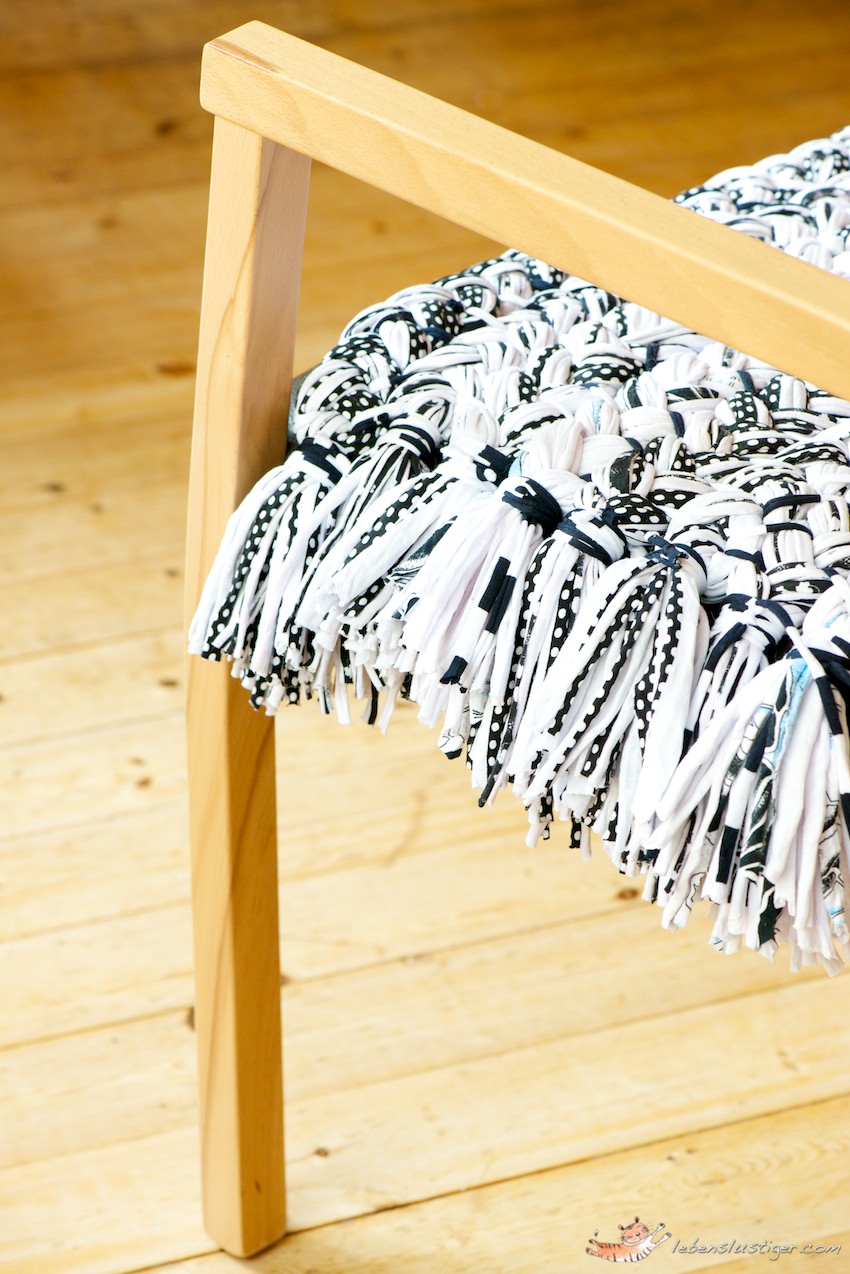 Tea or champagne? :)
XOXO, Anette
You can find my jewelry on Etsy
Categories :
DIY