02
04
2013
Better late than never, right? :)
I actually had not planed to show you these eggs we spontaneously made Sunday afternoon while having tea and cake but i like how they turned out and thought you might like them too...
I blew out about 10 eggs in the morning (so we had plenty of yummy scrambled easter eggs...), rinsed them well and dried them on the heater.
When I went into my studio in the afternoon to grab a few markers from my desk for coloring the eggs I found this Candle-Liner I had bought before Christmas. It was hidden under a stack of stuff! (Confession: I am a really chaotic person - you do NOT want to see my desk...)
This unfortunately happens a lot to me. I live on the countryside and when I finally get to go to the city's craft-shop, I tend to buy a lot of things because seeing all the supplies out there gets me all excited and many new ideas come to my head. Then I get home and there are always a thousand other things I have to do first before i can get crafty and life goes on and other ideas come and so forth...so I just forget what I actually wanted to do in first place and this is how some supplies get buried under stuff...I hope, that sounds familiar to at least a couple of you...
Anyway - this Candle-Liner is basically liquid paint wax and it's intended to decorate candles. It comes out of the "pen" in a medium line and you can easily draw a pattern with it. It is all white and soft first and needs to dry for an hour or so. Depends on the thickness. I drew some feather designs in literally seconds.
Yes, I could have just used glitter medium and glitter for this project or a glitter pen but the Liner was so much less messy and not runny! And I also like that the design is only gently glittered.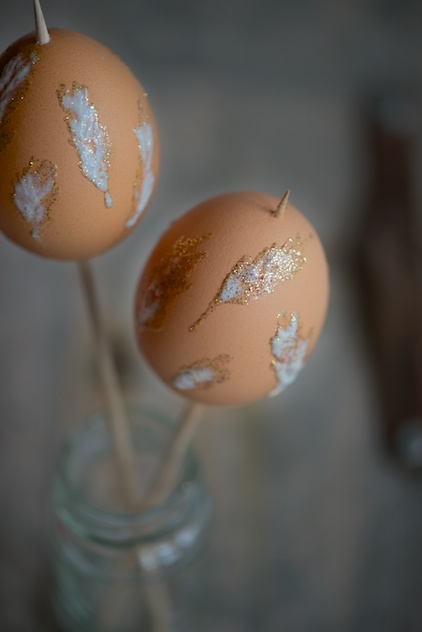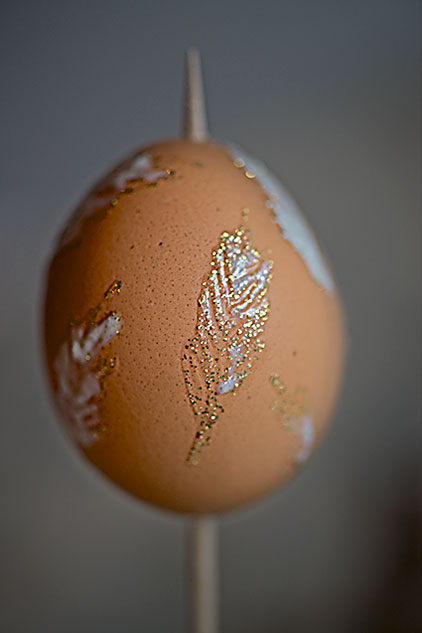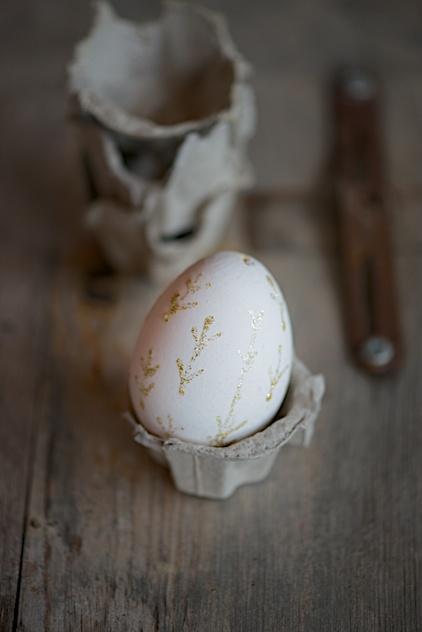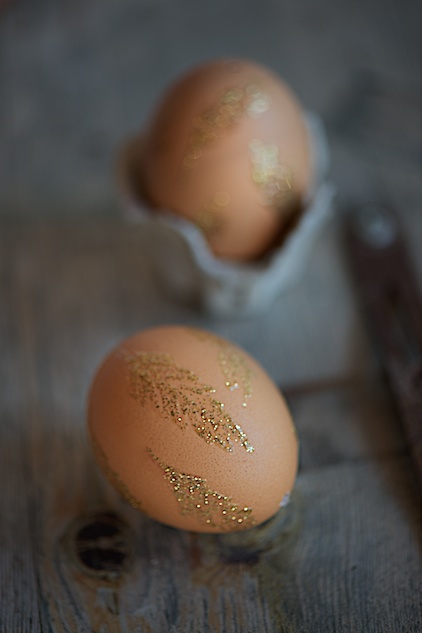 Happy Day and have fun with Creadienstag
Anette