03
02
2014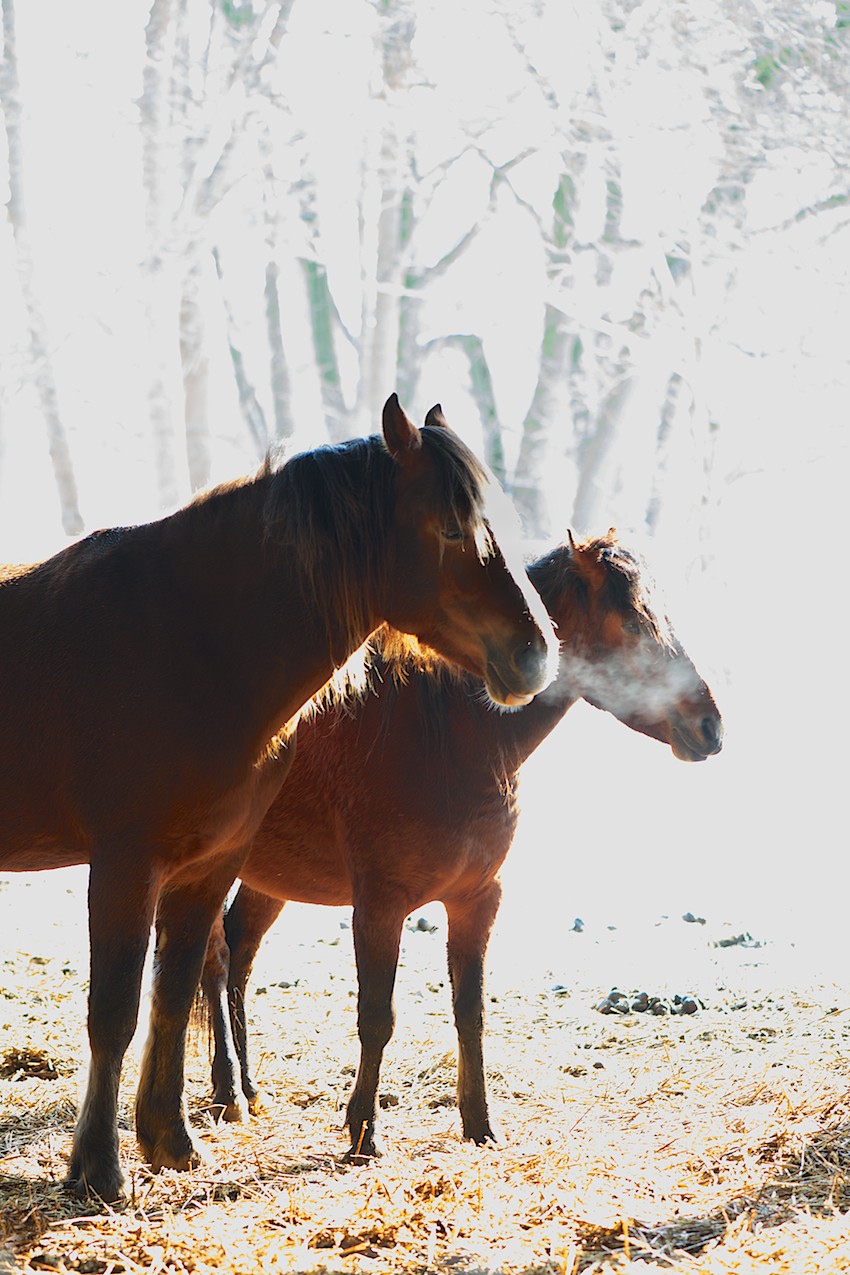 Nun haben wir das Jahr des Pferdes. Genauer gesagt: Das Jahr des Holz-Pferdes.
Nicht das ich mich mit der komplexen Chinesischen Astrologie auskennen würde, aber allein die Tatsache, dass es irgendwie um Pferde geht, lässt mich aufhorchen.
Schließlich verbringe ich drei Nachmittag der Woche in Pferdestall und Reithalle, um meiner Tochter zur Hand zu gehen.
Das tue ich gern, denn ich mag diese großen Viecher sehr.
Das Pferd ist eines von 12 chinesischen Sternzeichen. Anders als bei unserem System wechseln die chinesischen Tierkreiszeichen im Jahresrhytmus.
Daher nun das Jahr des Pferdes. Dem Sternzeichen wird pro Jahr eins der fünf Elemente zugeordnet: Holz, Metall, Feuer, Wasser und Erde.
Ich habe mal zum Spaß ein bisschen im Netz geschaut und man findet viele verschiedene Deutungen aller möglicher Experten, was diese Konstellation denn nun für den Ablauf des Jahres im Großen und im Kleinen bedeuten könnte.
Am besten gefiel mir folgende Prognose - der Einfachheit halber lasse ich es unübersetzt (Solche Dinge klingen auf Englisch sowieso immer viel besser, oder?)
"The horse energy inspires powerful Intuition and an indomitable surge towards freedom in every aspect of life.
Step up and out of any old clutter, stored memories, should-have-dones or regrets. The time to deal with that is over for now."
Außerdem steht das Element Holz auch für kreative Ideen - na bitte - alles gut!!!
Viel Kreatives habe ich auch wieder mal bei Etsy gefunden.
Neulich hatte ich ja schon mal eine Liste gepostet und mich gefreut, dass Euch meine Auswahl auch sehr gefiel.
Diesmal habe ich:
- Wunderschöne Boucherouite, Beni Ourain and Azilal Teppiche
- Kuschelig warme handgefilzte Clogs aus Litauen
- Tolle Holz Organizers aus Österreich
- Noch einmal Aufbewahrung in Naturleder
- Und noch mal geliebtes Leinen aus Lettland
Ich wünsche Euch einen guten Start in den Februar.
Happy Day,
Anette