15
02
2012

WOW - ich glaub' ich bin auch mit dem DIY Fieber infiziert...Nach einem besonders schweren Anfall glückseliger Kreativ-Momente habe ich mich sogar gestern beim "Brigitte Kreativ-Blog Award" angemeldet - uups!
Ja, ja ich weiss - allzuviel DIY ist bei mir noch nicht zu finden...aber bloggen an sich ist doch schon kreativ. Und Fotos machen, Gedanken machen, Texte machen...
Jetzt bin ich jedenfalls hier zu finden und freue mich WAHNSINNIG, wenn DU mir über diesen link DEIN Herz schenkst! TAUSEND DANK!
Nun aber...
Es ist ja nicht mehr schwer zu erraten:
Ich mag Geschriebenes - vorzugsweise mit lebensbejahender oder verheißungsvoller Botschaft!
Kein Wunder also, dass mir dieses Projekt von wit&whistle so gut gefiel. Und ich bin ganz einer Meinung mit Bloggerin Amanda: Es gibt gerade viele tolle Produkte mit Schrift drauf - Geschirr, Stoffe, Poster und vieles mehr - aber wenn ich die Gelegenheit dazu habe, dann wähle ich doch lieber selbst den Spruch aus, der mir am allerbesten gefällt...
Gesagt - Getan!
Und diese Leinenbezüge zu beschriften ist wirklich SUPER FUN!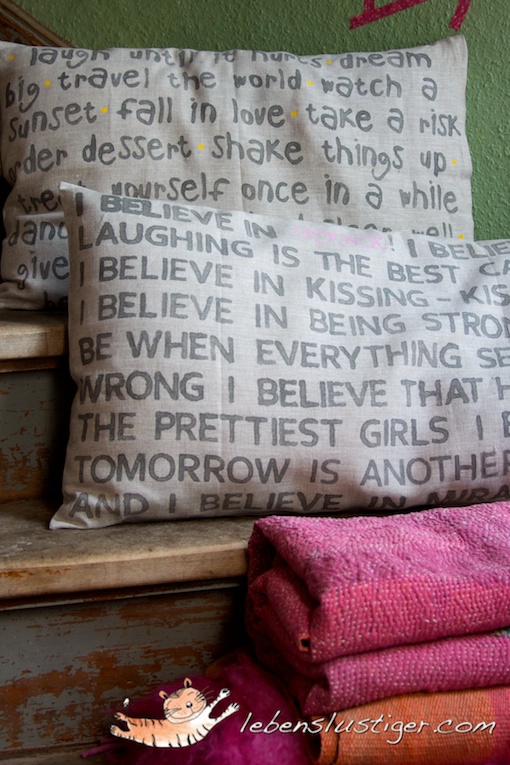 Das Größere Kissen trägt einen meiner Lieblingssprüche von Audrey Hepburn; geschrieben mit Schablone und Textilmarker:
"I believe in pink! I believe that laughing is the best calorie burner. I believe in kissing - kissing a lot.
I believe in being strong when everything seems to be going wrong.
I believe that happy girls are the prettiest girls.
I believe that tomorrow is another day and I believe in miracles."
Auf das kleinere kam in einem anderen Font:
laugh until it hurts, dream big, travel the world
watch a sunset, fall in love, take a risk, order dessert
shake things up, treat yourself once in a while
dance, sing out loud, sleep well
give with a happy heart, be thankful
be you
Ach mir fallen noch so viele weitere wunderbare Kissensprüche ein - es kribbelt schon wieder in den Fingern...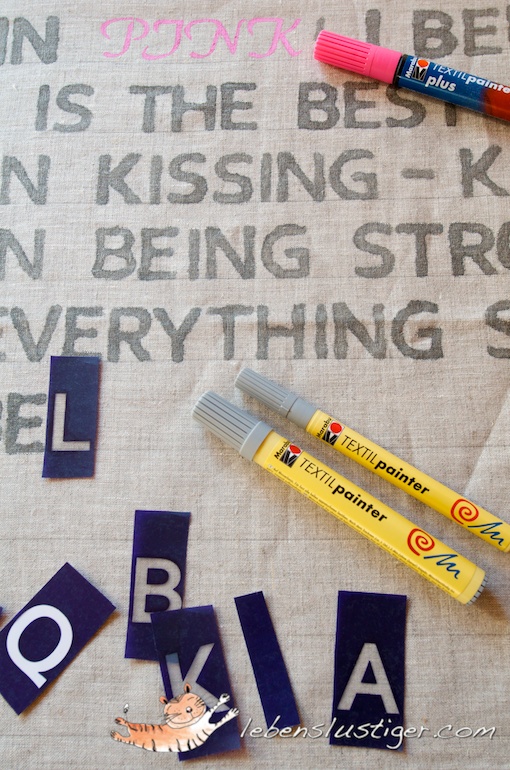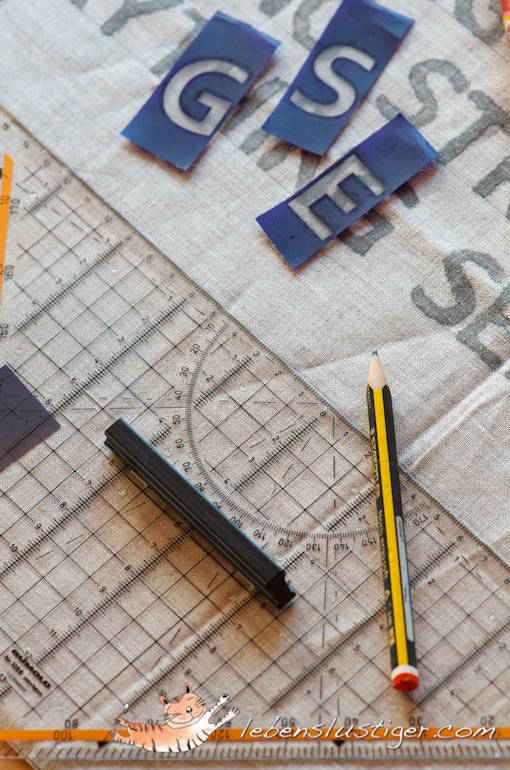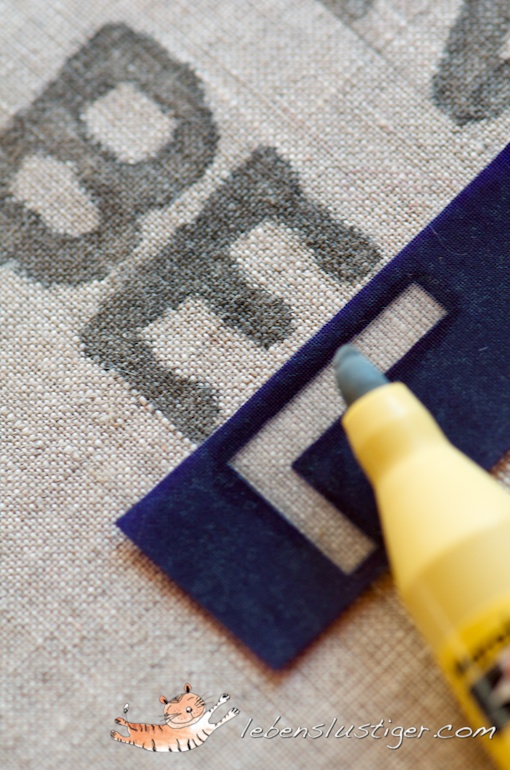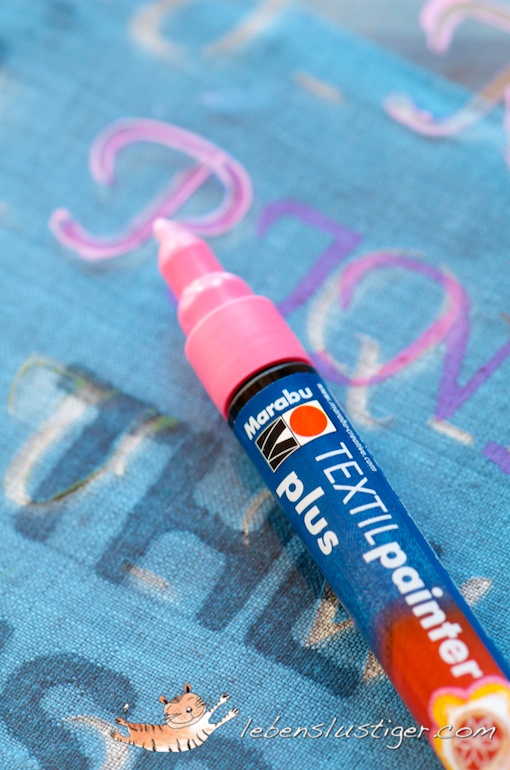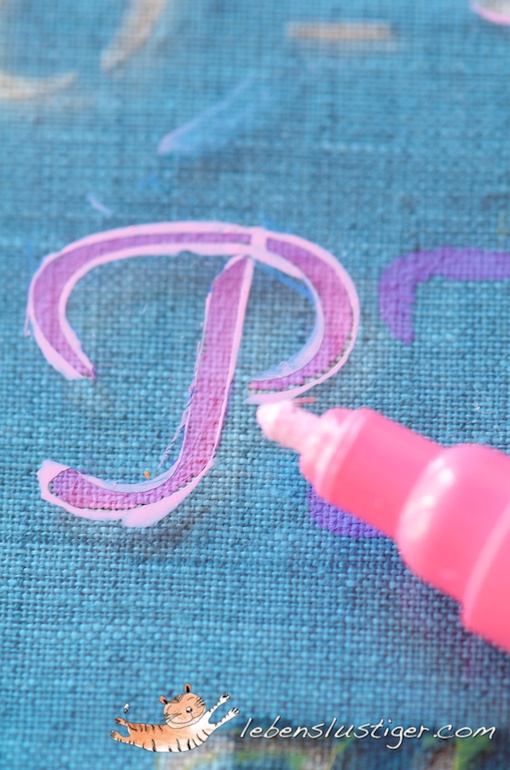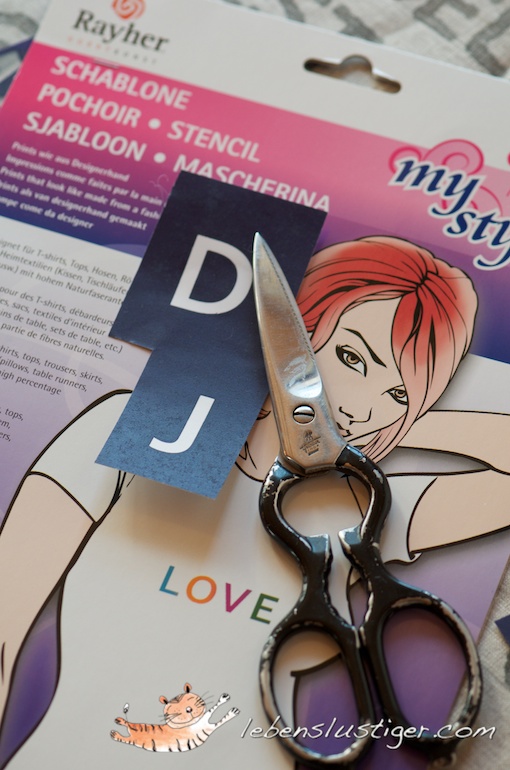 Gut, dass ich ja immer unter Aufsicht stehe...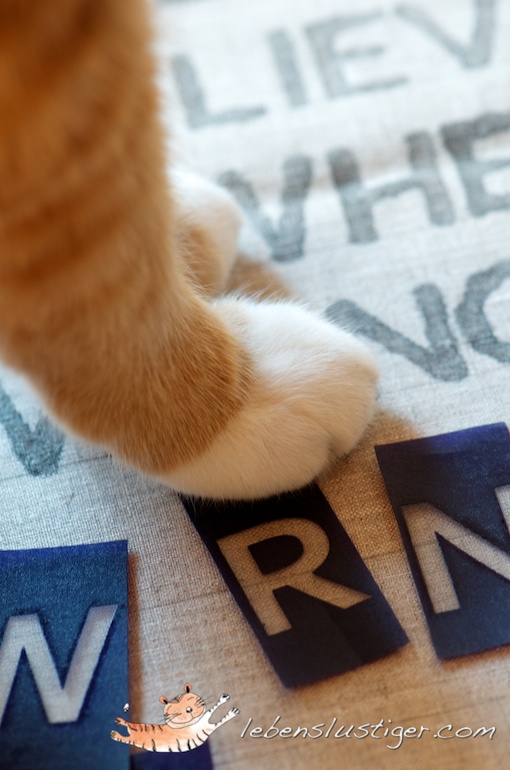 Und, wie sieht Deine persönliche Wörterwelt aus?
Categories :
DIY
Trackbacks :
3 Trackbacks »