12
03
2012

She was very wise and versatile.
We don't actually know exactly when Hildegard of Bingen lived - about 850 years ago - but we know from her notes what her interests were.
The abbess engaged in music, religion, ethics, cosmology and the power of nature. Self-responsibility for one's own body is a central point in her comprehensive work.
It's said, that she was a very confident and charismatic woman.
Especially her knowledge in the area of nutriton is astoundingly up-to-date these days.
Today hardly any guide book on the subject of diet, wellness, health and well being doesn't cover the importance of natural supplementation, homeopathy, herbs and spices in connection with a holistic approach.
"Your soul loves moderation in all aspects of life. Thou shalt nourish thyself moderately to be happy and sociable." says Hildegard of Bingen.
Yes, moderation is definitely worth applying to our life styles today. Less is more. And many already do so with retreating from too much media consumption for example.
People are fasting and detoxing.
We want to eat less. A dish doesn't need to have 20 different ingredients any more. Simple and good is the new opulent. But with culinary pleasure.
That's totally along Hildegard's ideas.
All her dishes contained herbs and spices.
One of her favorite was Galgant.
It's a root similar to ginger with a warm, sweet and spicy aroma. Delicious in Thai-currys and soups and sweets.
Or Ysop, the "sacred" herb. Slightly bitter, minty and should be cooked or baked.
Are you curious by now?
Thanks to Sonnentor I have two great Hildegard products containing those two herbs and spices for you to win today!
I picked the Energy Tee and the Energy cookies for you to spice up your start into spring!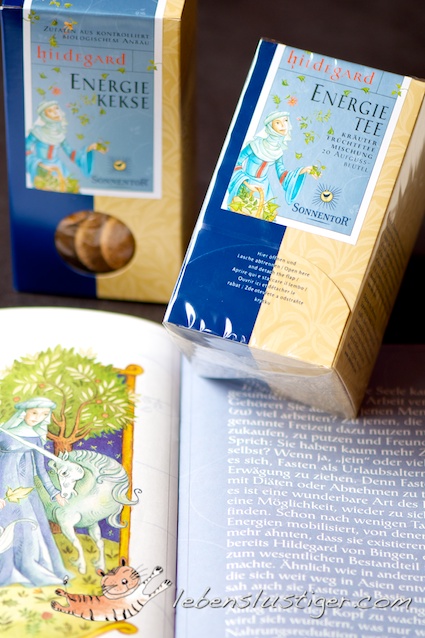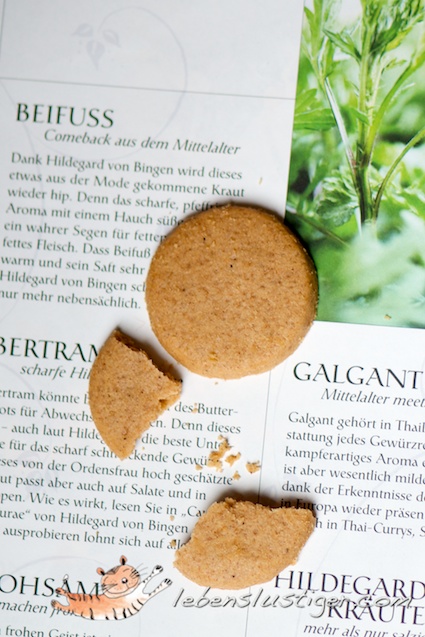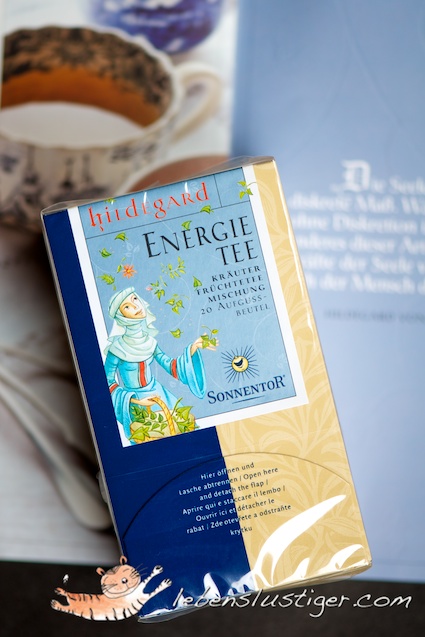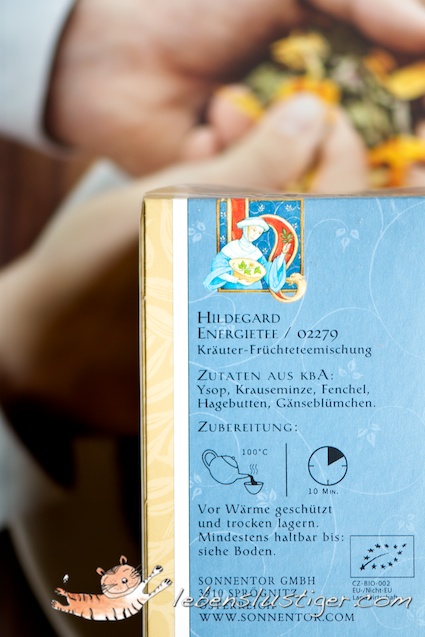 Of course - like always with our Sonnentor raffles - there will be a few tasty extra goodies in your winner package...
If you would like to participate please leave a comment until March 18th.
I am curious as well - have you ever tried a Hildegard product before?
XOXO
Categories :
Market day