04
09
2011

What a lovely surprise!

Coming back home from our trip to the west, a large package filled with wonderful Calendula children's skin care products from Weleda was waiting for us.

More than 3,000 fans interested in natural, anthroposophical skin care had signed up for this event - i got lucky and became one of Weleda's Calendula ambassadors.

Of course, that must be celebrated!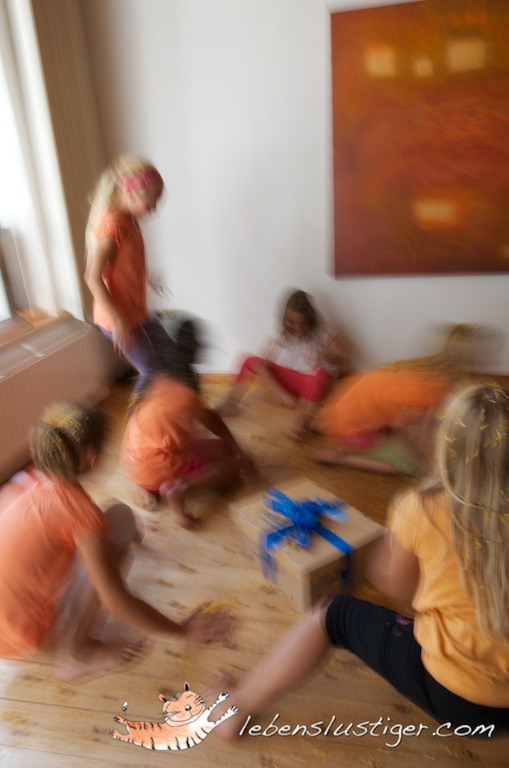 Six curious, excited moms and kids are about to discover Calendula's secrets and look forward to a pampering afternoon.

First and foremost we want to touch, feel, smell and embrace this sunny miracle of a plant.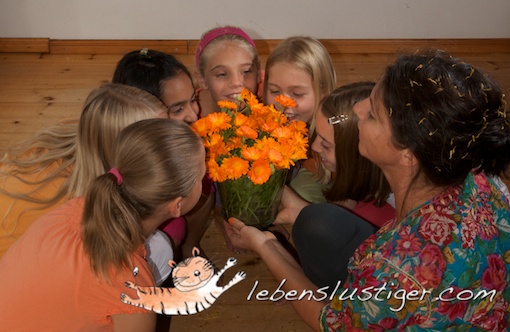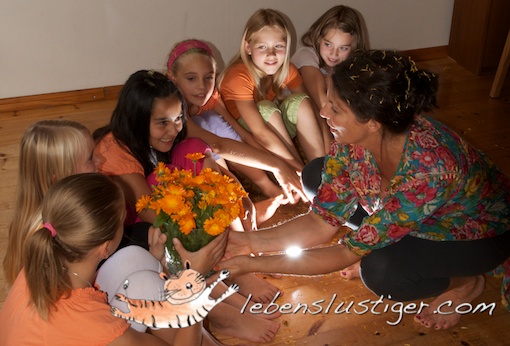 "Ahhh - smells healthy," says eight-year old Nele.
The Calendula is a traditional medicinal plant. She has the ability to form healing powers from sunlight.

We marvel at the last fresh marigolds - the english name of Calendula - from our late summer garden...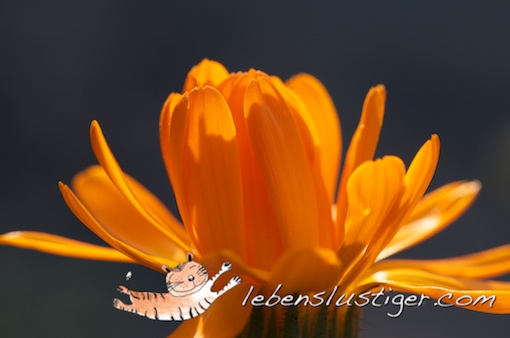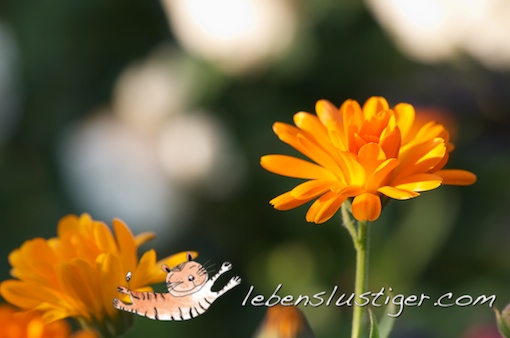 ...and the dried flowers provide us with a cheerful exuberant, gorgeous shower of flower petals.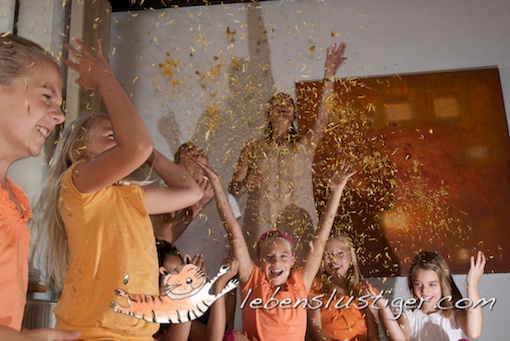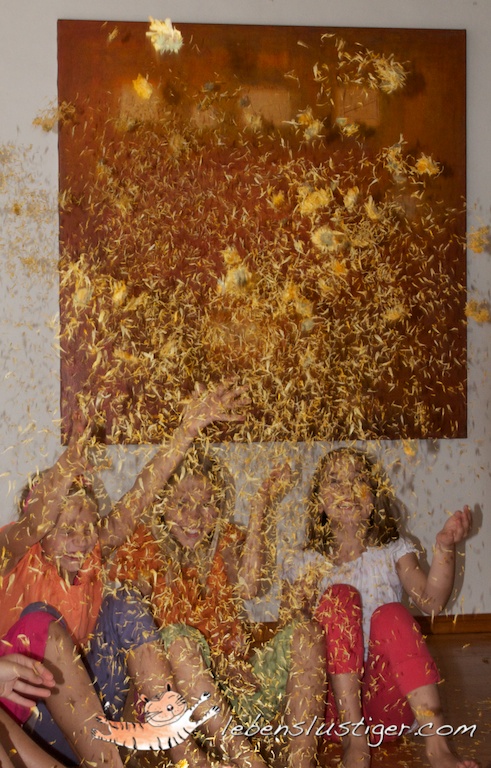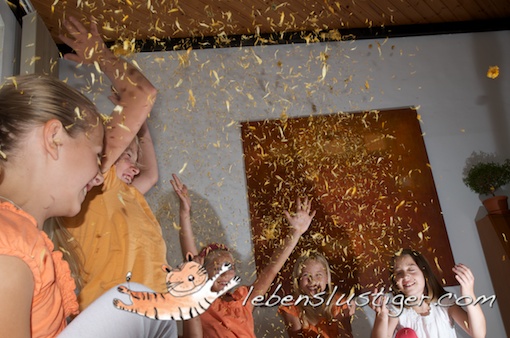 A glorious experience for all senses!

The treasure chest is now lifted and examined.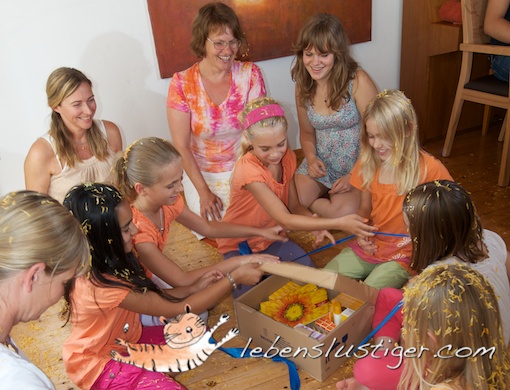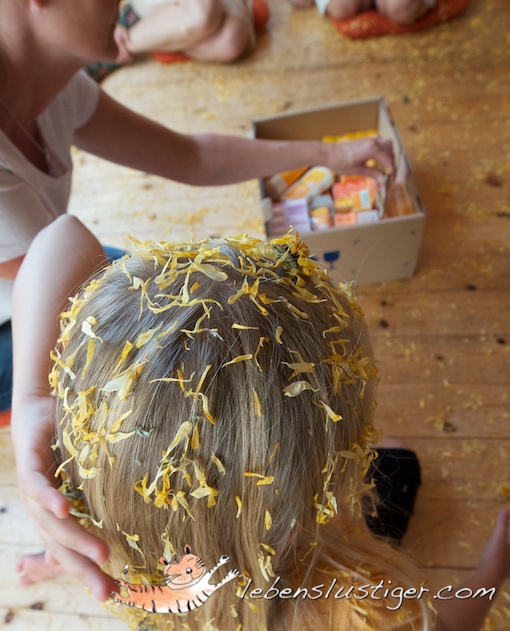 Already so much adventure - with cupcakes, Calendula yogurt cake, tea and a great DVD Weleda had put together for us, we settle down for a moment to listen to a lot interesting and valuable information about the company and the Calendula plant.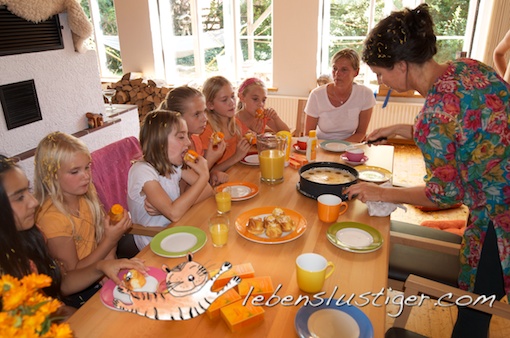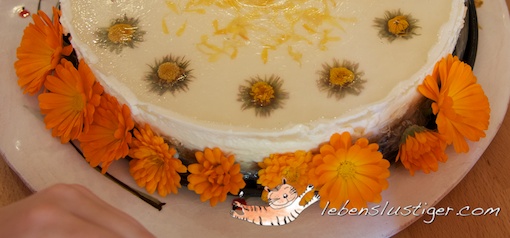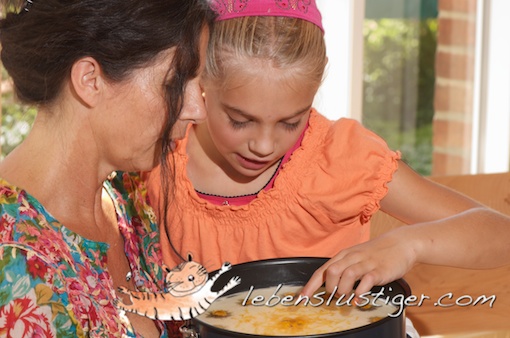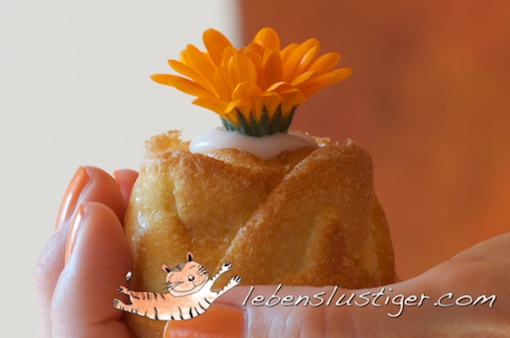 Hmmm - Lilith Schwertler kindly and compassionately introduces us via video to a guided hand massage. That's just the right thing to do for us now.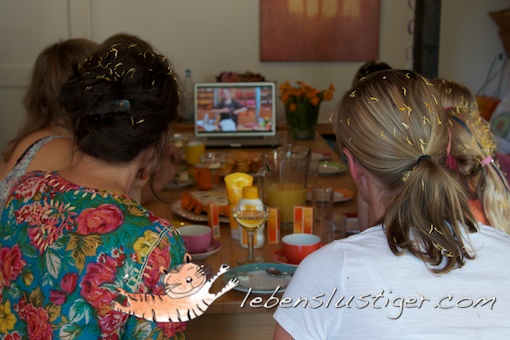 And the miracle happens!

Six chattering school girls experience a solid transformation to six very relaxed, quietly enjoying little souls after only a very few minutes of devoted hand massage with the wonderfully soft-sunny-summery citrus fragrant Sea Buckthorn oil.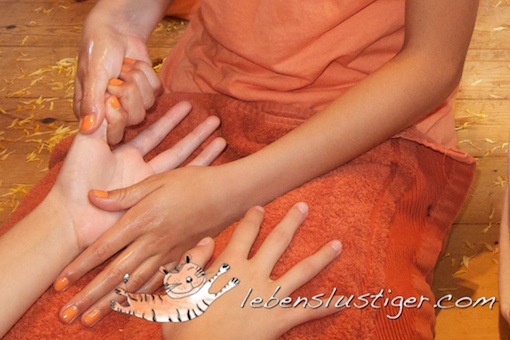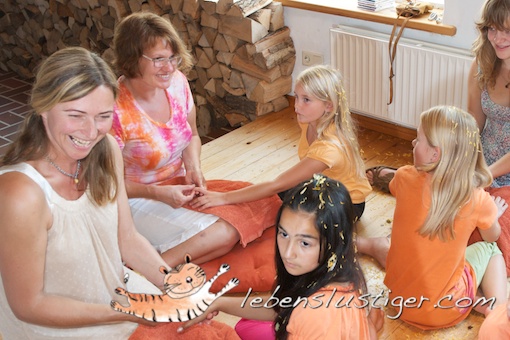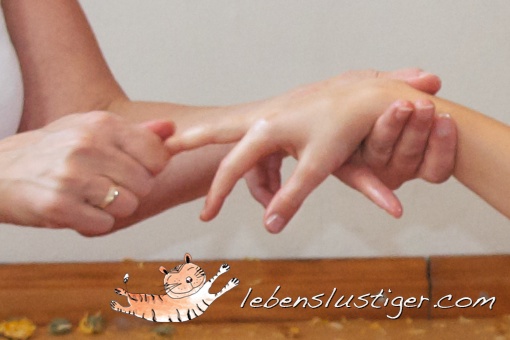 It's that easy!

A gentle facial massage with Calendula Face Cream and two cucumber slices is the perfect ending to our GREAT Weleda Wellness afternoon.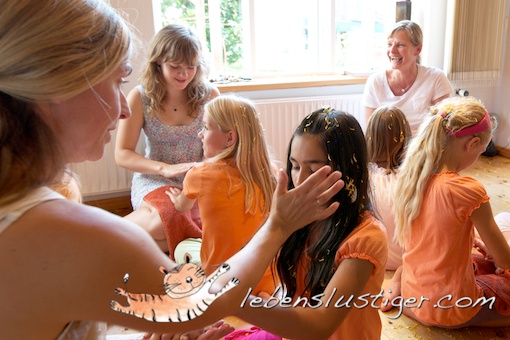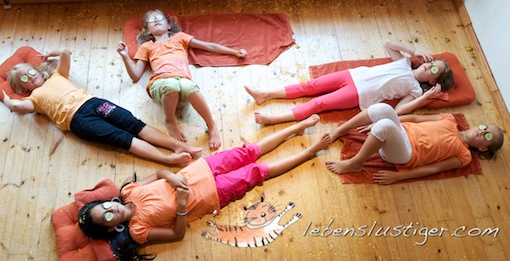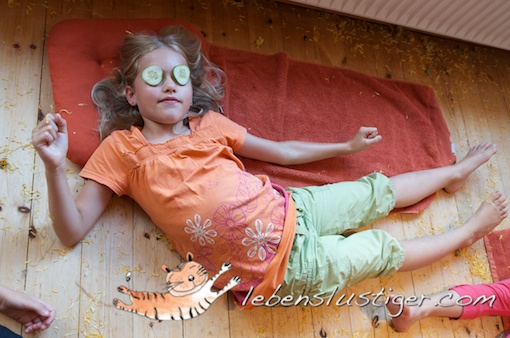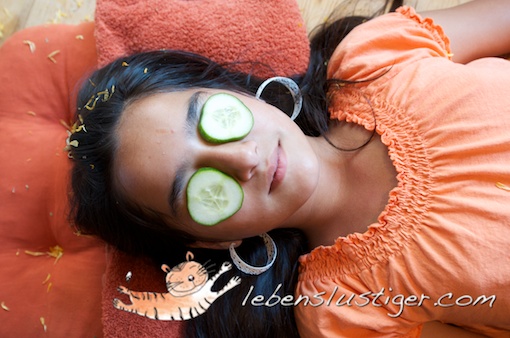 Very big thank you to Weleda for this beautiful, informative campaign.

We all had so much fun and enjoyment with your pampering package!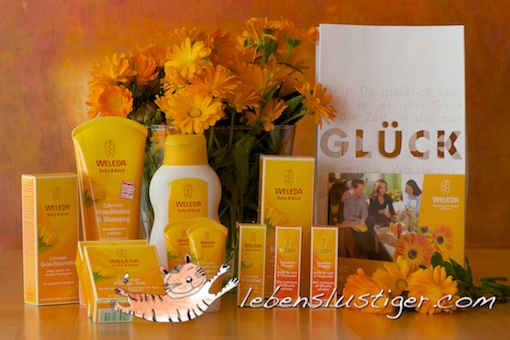 E8XA3Z8CZS4W
Categories :
Happy World