25
04
2013

Yesterday I have been invited to share my view on yarn on the lovely blog "About crochet"
Well - if you have been reading along a bit here on lebenslustiger.com or have seen some of my DIY's, chances are, that you have noticed quite some yarn projects I made of recycled cotton yarn.
I discovered it last year when a friend of mine brought over a sample.
I was imediately hooked - though I love wool very much too - but this fabric yarn was so... different.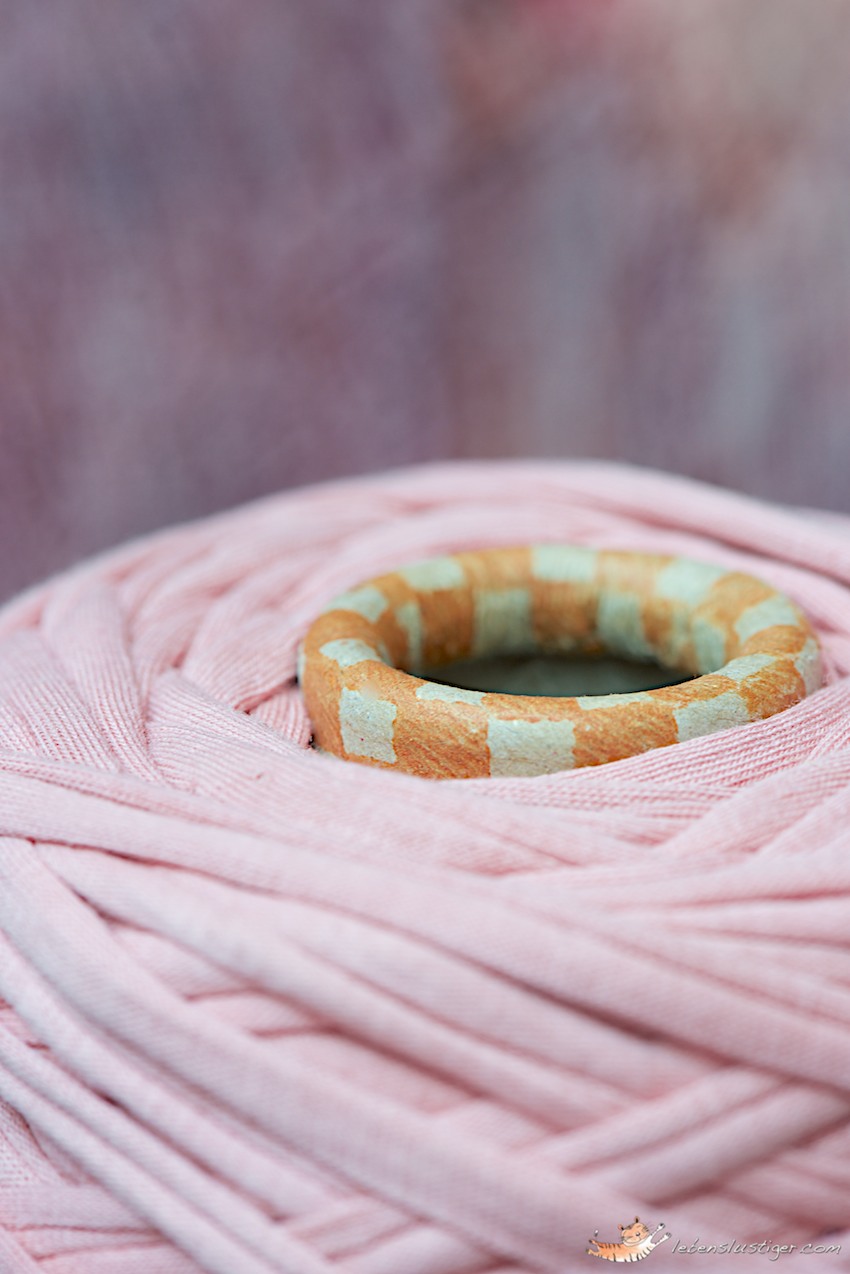 It is thick and chunky yet often a bit stretchy and elastic depending on the fabric material mix. This thickness allows to crochet or knit sturdy projects like baskets, rugs or shapes like a heart, but I made bracelets and necklaces 1 and 2 from this material as well. I also braided a seat cushion and made pompoms and garlands with this yarn and it worked very well.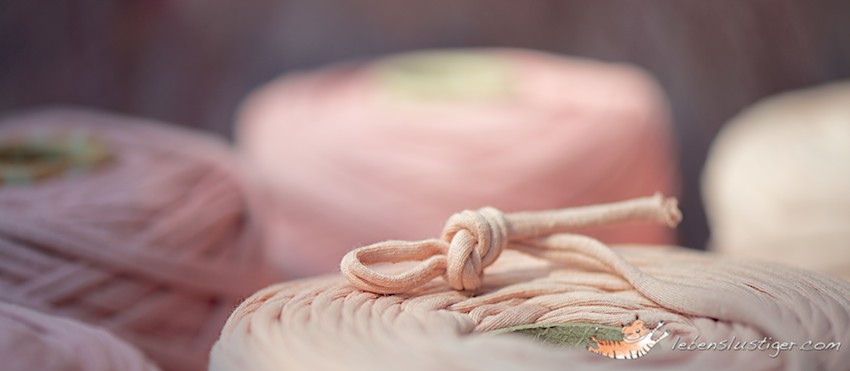 Fabric yarn fascinates me because I feel there is a lot of creative potential in it and this is very inspiring to me.
It comes in georgous colors - plus I like the idea of using a recycled material.
I placed a large order of beautiful soft tones last year and are still more than happy to work with the material and colors developing new projects and ideas.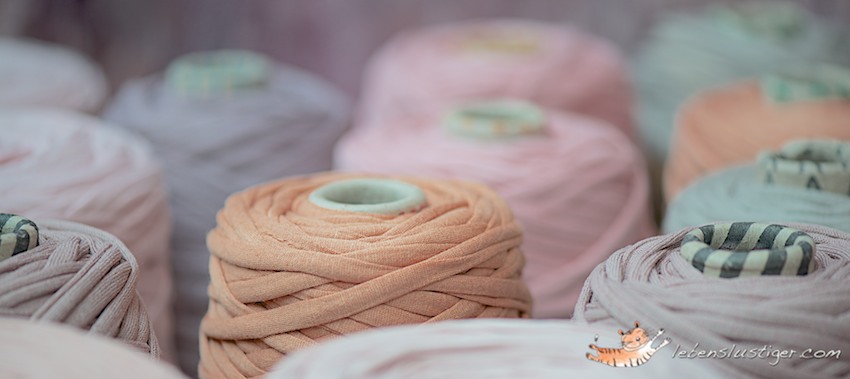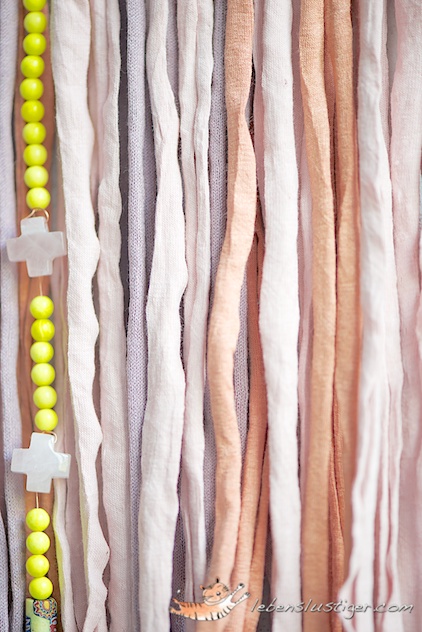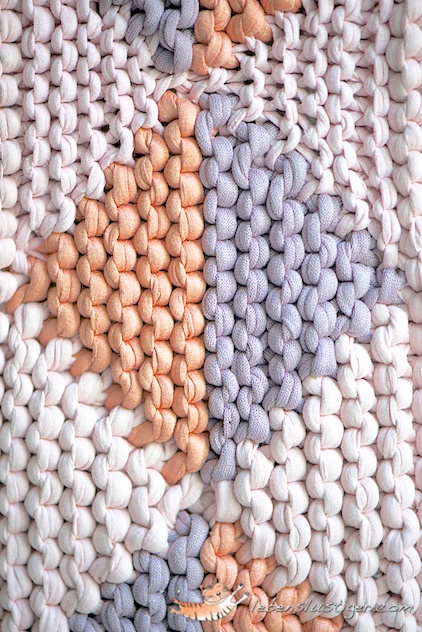 I really enjoyed making these little wall-hangings for Andrée's exposition because her idea was to focus mainly on the material and I wanted to create something which would truly show the beauty and esthetic of this yarn.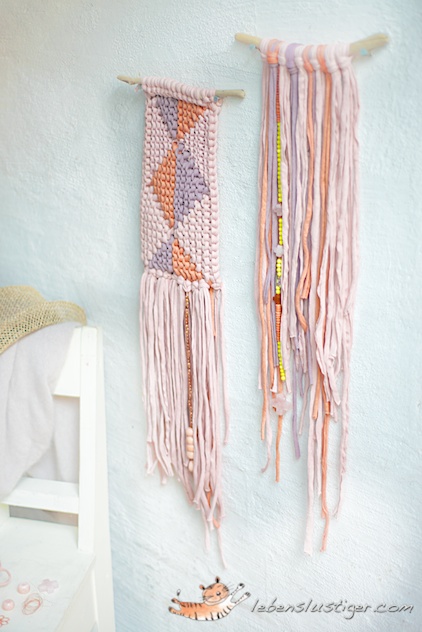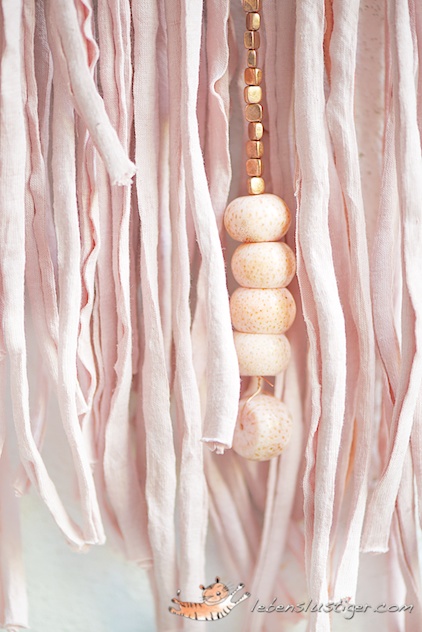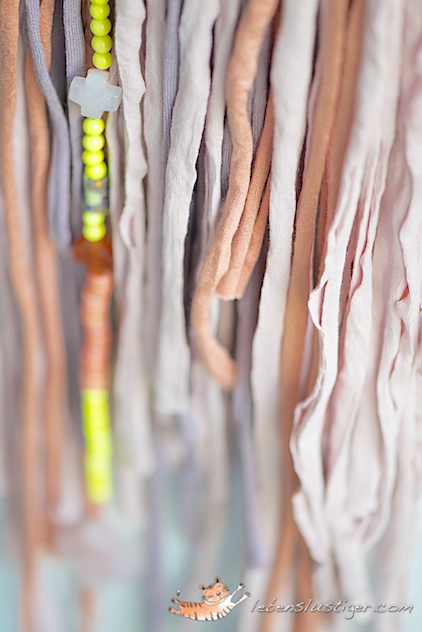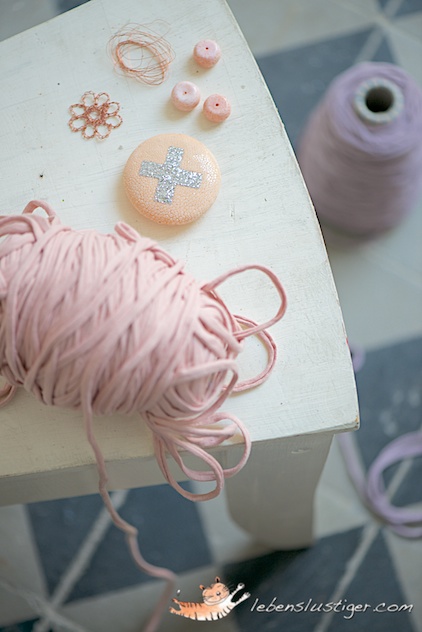 I took a beach wood stick and just knotted strands of yarn around it in different lengths and added a few pretty beads - that's it.
For the other wall-hanging I knitted a simple harlequin pattern. But I am using it horizontal now and casted on additional stitches into the side and threaded another stick thru the stitches. Then I took again some strands and beads and knotted them on the opposite side.
Happy Day,
Anette
Categories :
DIY