27
04
2013

Here comes a little update to a picture I posted recently.
Some of you wrote to me that they have never seen a Mangosteen before or don't know where to find and how to eat it.
I bought mine at my local organic shop. It is a seasonal fruit therefore not year-round available. Asia-markets also often carry them - not sure about super markets because I barely shop there. There a some online companies who ship ripe tropical fruits right to your door - I already wrote here about it.
Mangosteen fruits are optimal ripe when then skin gives in a bit when pressing it gently with your fingers.
If the skin is hard, the fruit inside will be overripe and often not edible anymore.
I also prefer the smaller fruits of these anyway small fruits because they are even more aromatic.
Cut carefully around thru the thick skin to open the fruits and by using a spoon eat the white juicy segments right out of the skin.
Enjoy!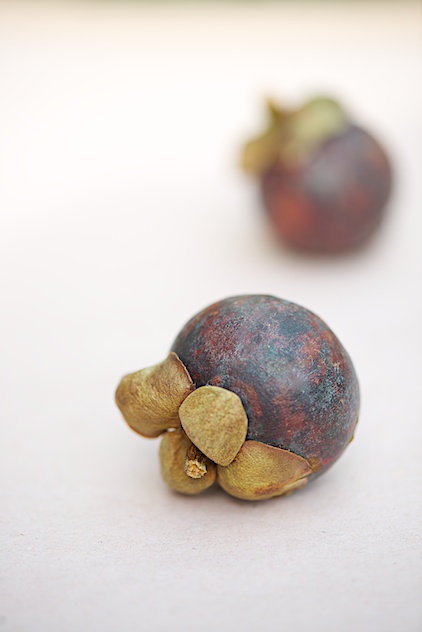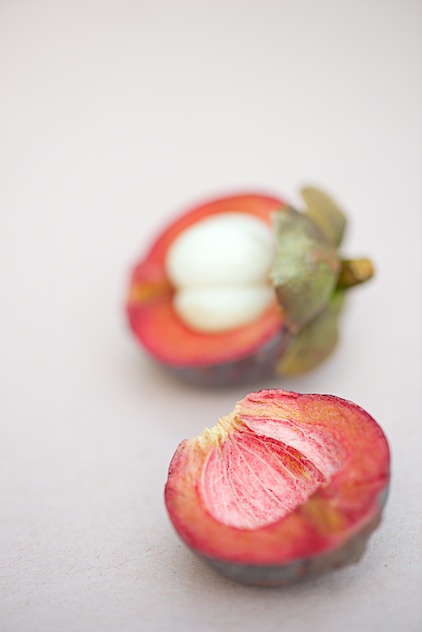 Happy Day,
Anette
Categories :
Market day