05
05
2016

My knitted round pillow was shown in SisterMag20 last year and now finally here on my blog.
I love round deco elements like pillows and carpets very much because they can be such eye-catchers - especially if your interior is more minimalistic and modern.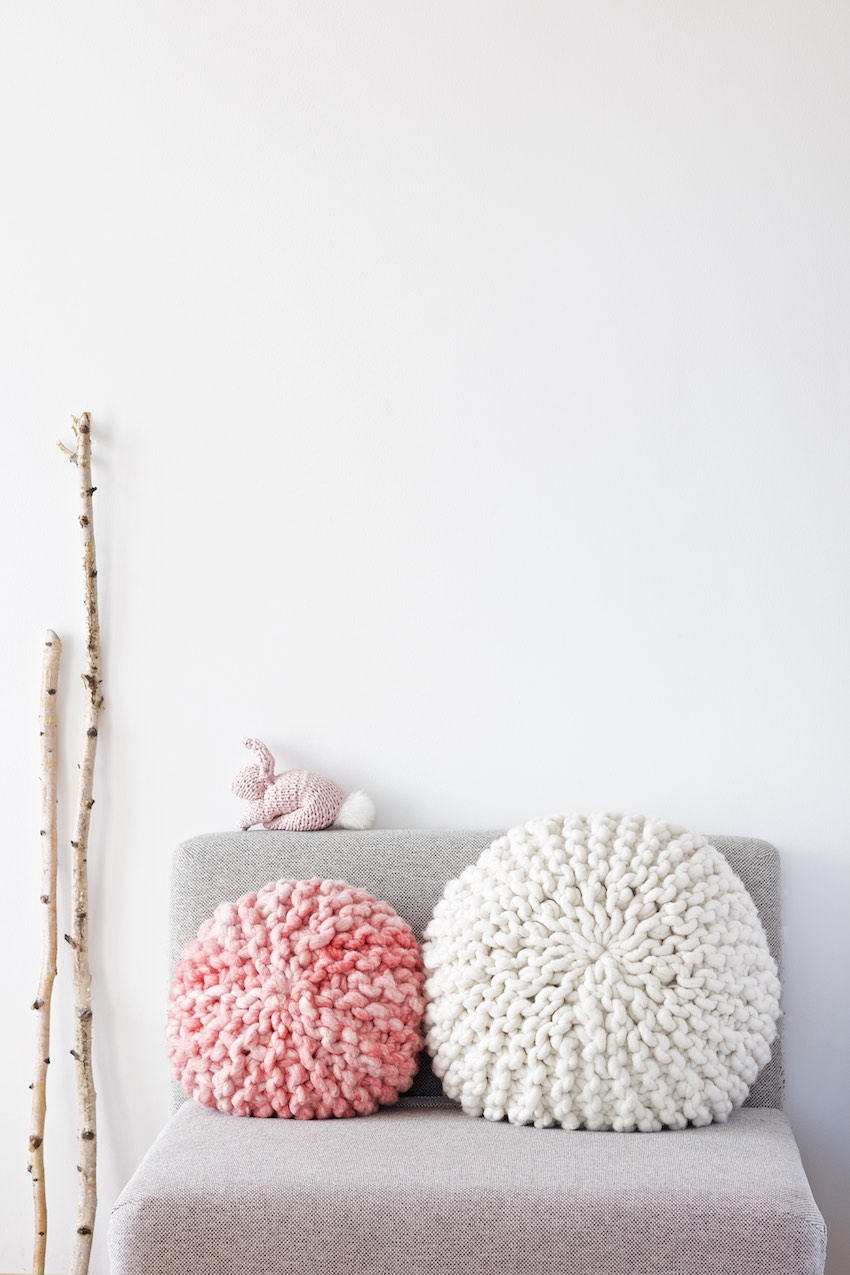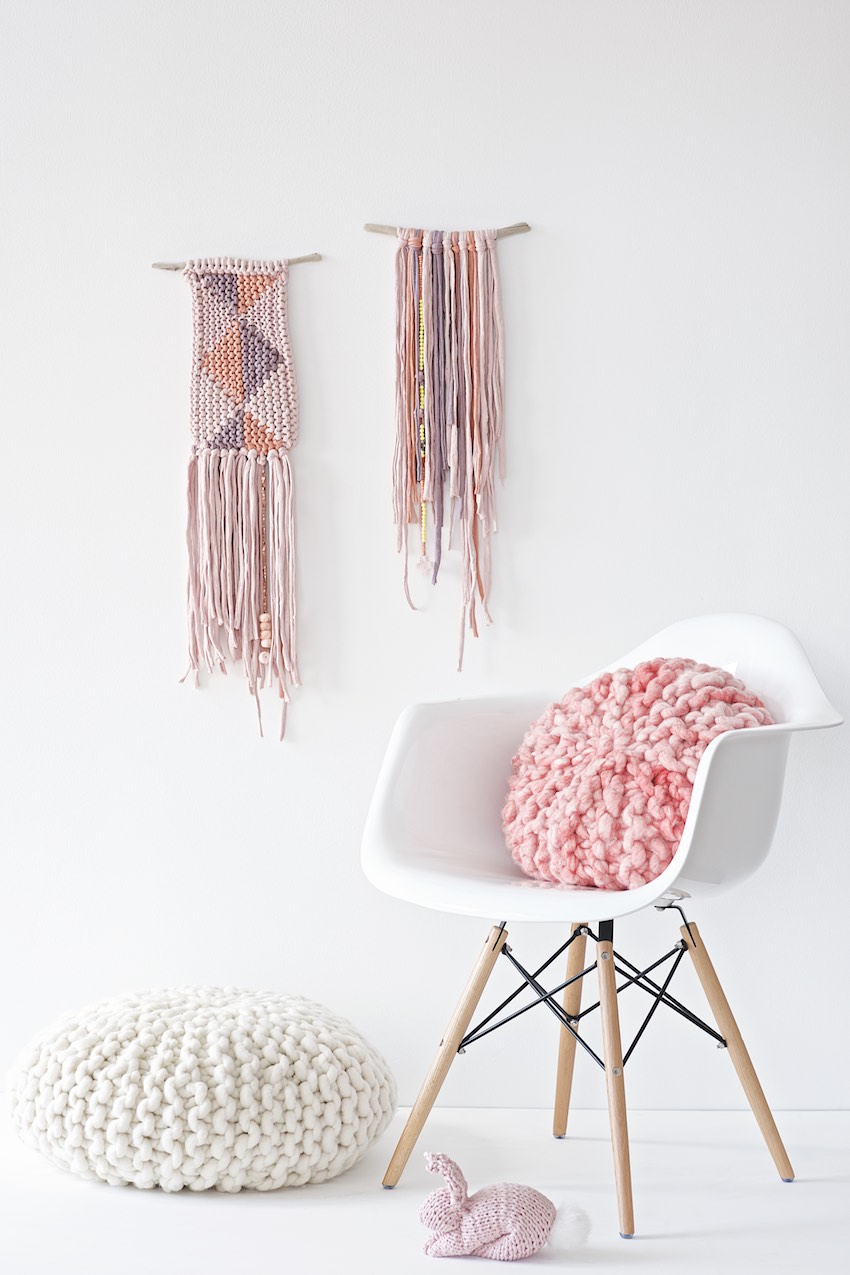 You can find the tutorial for my little knit bunny here.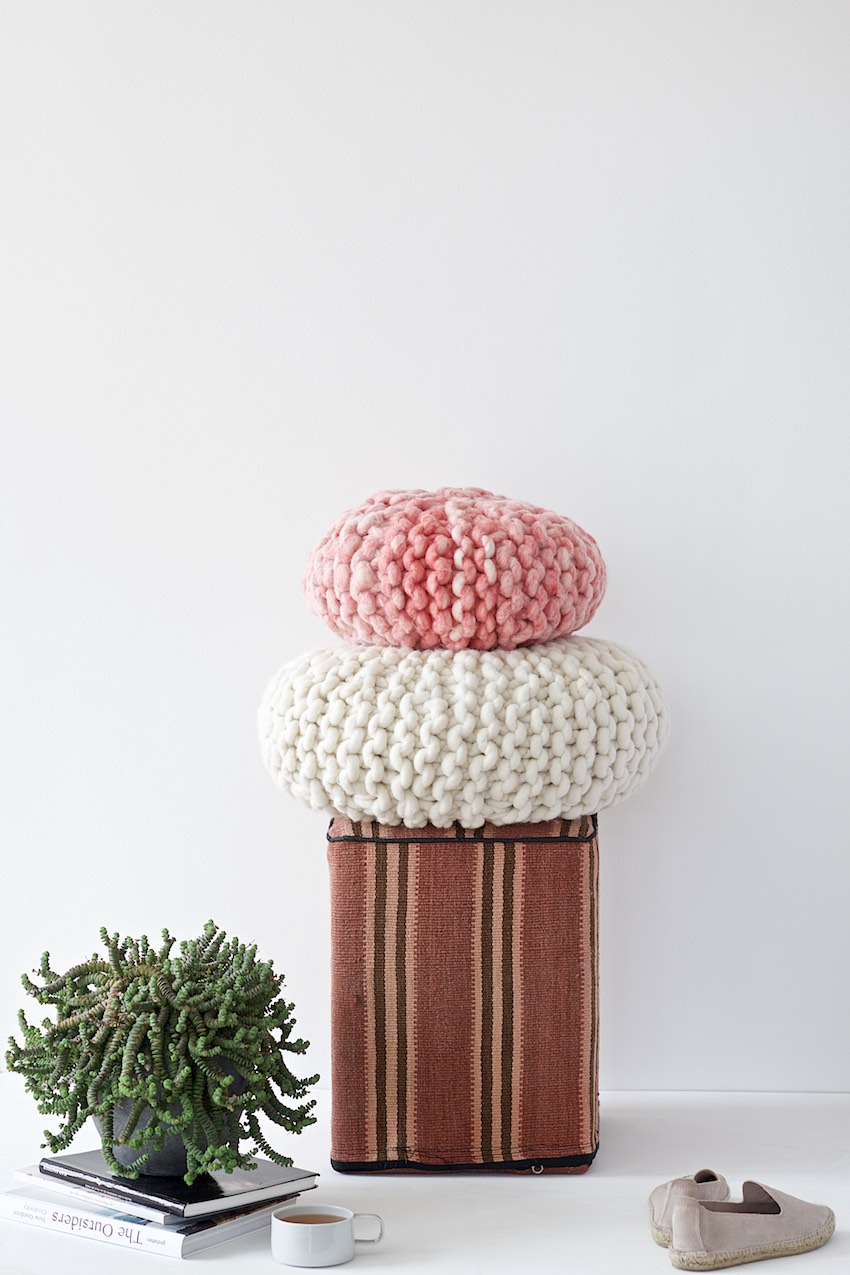 The finished pillow has a diameter of 60cm and is made with short rows - meaning, that the rows are only partially worked before turning so the knitting starts to curve.
You will need:
- Approximately 1kg super chunky wool needle size 20-25mm (for example Loopy Mango Big Loop available in my DaWanda Shop)
- circular knitting needle in 70cm length which fits your yarn size
- another circular knitting needle preferable in the same size or a little bit bigger or smaller
- Inner cushion 60cm diameter
- scissors
- felting needle (optional)
Start:
Cast on 18 (photo step 1 - for the full tutorial please click "continue reading" further below )
...
Continue reading "DIY Tutorial For A Chunky Knitted Round Pillow With Short Rows"
Categories :
DIY