02
01
2017

Love yourself even a bit more and spread love and kindness around you - It's free and I really do believe this will help making the world a better place these days...
These adorable little chunky crochet hearts are perfect to get you into the right mood for this.
The crochet hearts are great for decorating on any occasion throughout the year (not only for Valentine's Day but for sure it's very perfect for that special day...) and also make wonderful little handmade gifts.
I have chosen recycled fabric yarn for this quick and easy project, but any other yarn is fine too.
Fabric yarn makes a really solid heart whereas other yarns will be softer.
If you choose thinner yarn you need to adjust the stitches and do more rounds.
Material you need for one crochet heart:
- about 11m not too thick fabric yarn ( mine is from Wollfactory) - if your yarn is very wide you can cut it in half or you can cut your own yarn from an old t-shirt for example.
- crochet hook size 6.0mm
- scissors
- a little bit of filling (some un-spun wool like I used or yarn left-overs or some synthetic fill material)
Here we go - you crochet in rounds and because I usually totally confuse counting crochet in rounds I came up with a really simple tutorial with very little counting :)
Start: Chain 2 - leave the first chain really wide (picture step 1)
Rnd1: work 4 single crochet in 2nd chain from hook (meaning in that first wide chain...), pull the ending tight to form a close and nice tip (picture step 2 and picture step 3)
Now...
(For the full tutorial please click "continue reading" further below )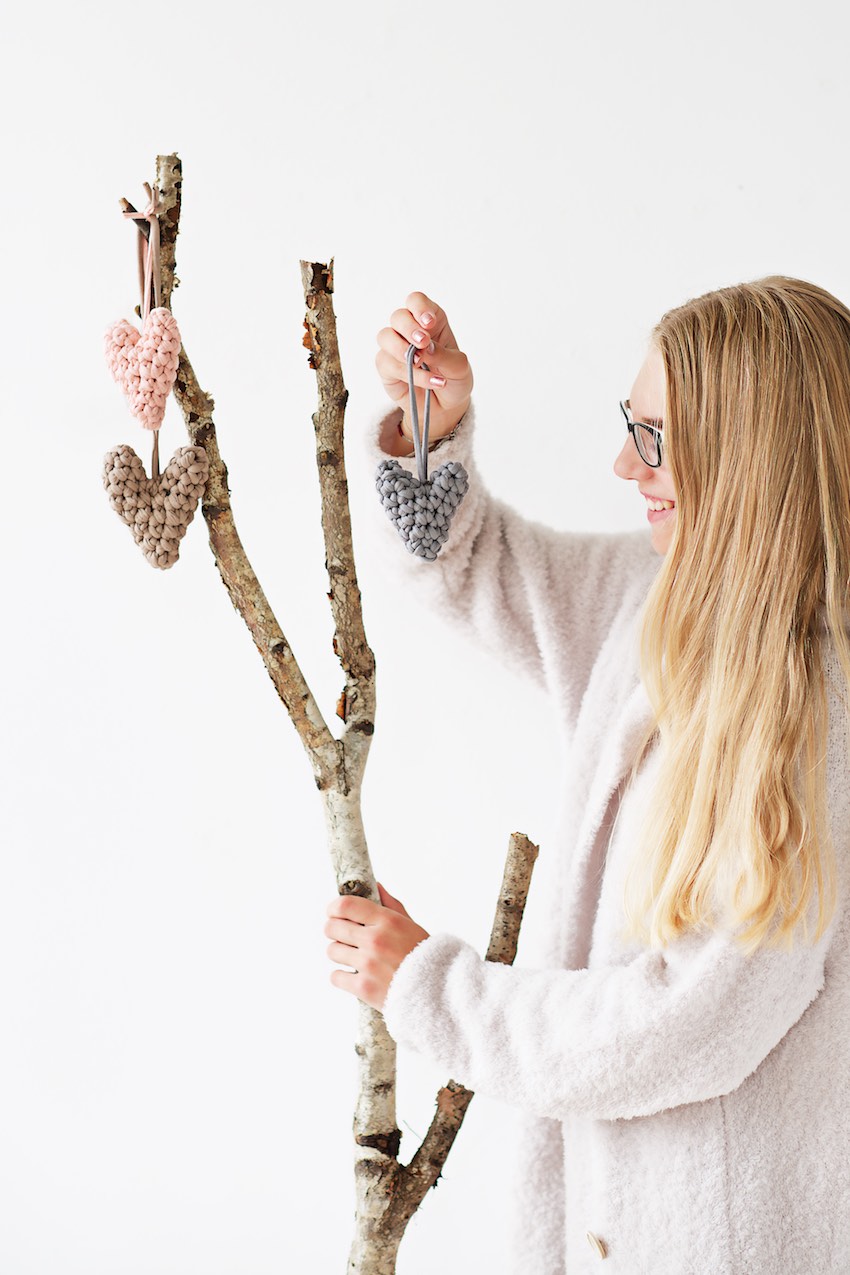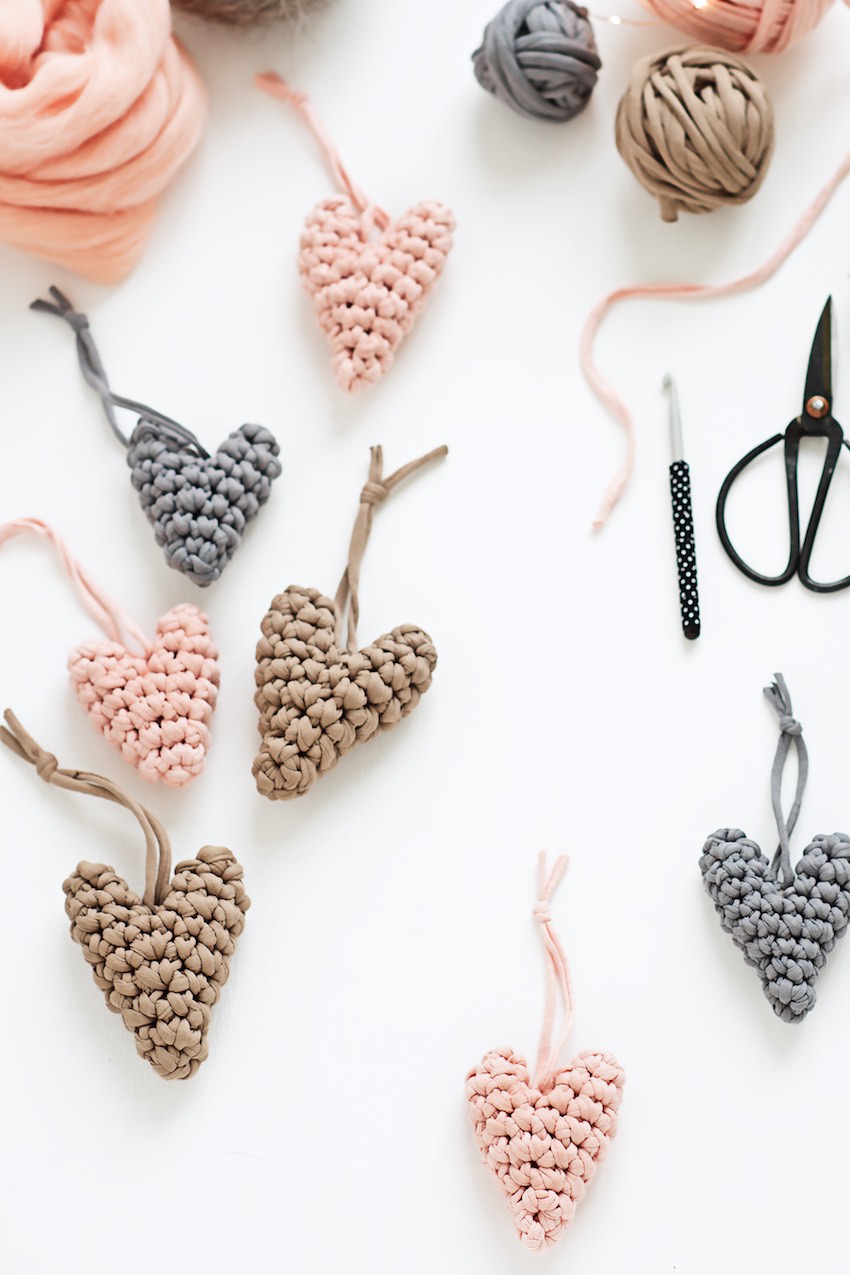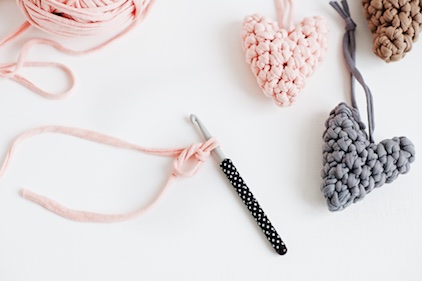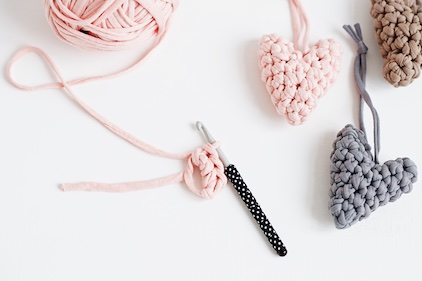 Continue reading "Happy New Year!!"
Categories :
DIY
Trackbacks :
38 Trackbacks »
Defined tags for this entry:
crochet
,
decorating
,
decoration
,
diy
,
easter
,
häkelanleitung für herz
,
häkeln
,
inspiration
,
recycle garn
,
recycled fabric yarn
,
tutorial
,
wolle