14
05
2018

How are you doing? Are you enjoying summer's bounties?
Looks like this fabric yarn i showed you the last couple weeks will become my special summer project. The company that sells it was wondering if I would be interested in a bag full of left overs and remains of this material. In exchange I would share my creative ideas with them. Well - since I love to share creative ideas anyway I did not say no. Plus - I love surprises - so I hauled the heavy blue plastic surprise bag inside and excitedly opened it to see, what colors I got.
Mostly black and white and a few little scraps of beautiful soft prints. How wonderful because I really like the scandinavian style of black and whites with natural wood. So I had ideas popping up immediately: The first I am showing you today is a small but long crocheted seat cushion for a small bench. There is a special outdoor furniture set called "Biergartengarnitur" in Germany: it will cover the bench of that classic German beer garden set - an easy way to seat a crowd.
I crocheted the simplest pattern of a granny square and just like a true granny blanket these squares crocheted together can grow in any direction, i.e. 8 of them make a nice little rug you could take out to the doorsteps to watch the sun set.
This is one of my favorite childhood memories: Sitting on the front steps of the house watching garden and street winding down and getting quiet for the night while the birds sing their evening songs...
So sweet...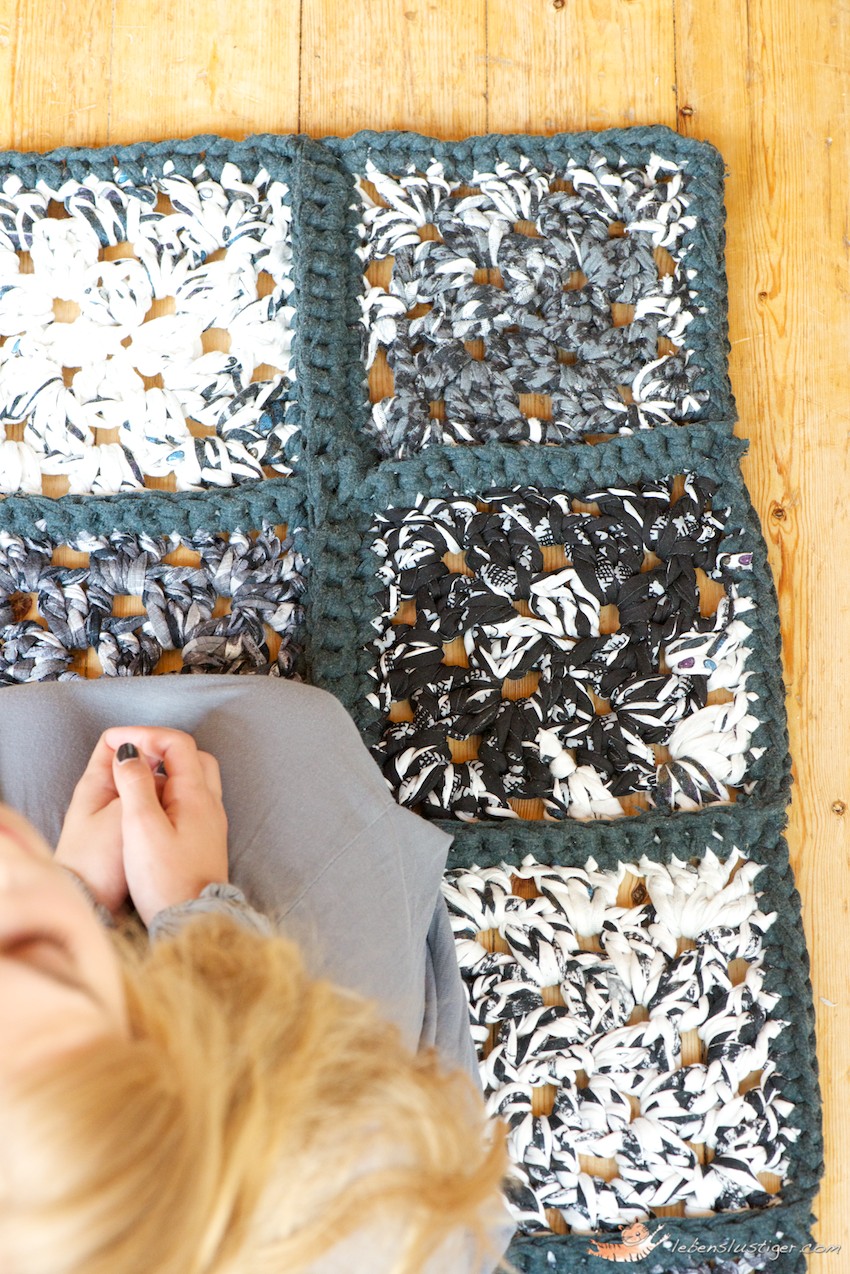 Did you do that, too?
Next DIY post will be jewelry again - made of fabric yarn...of course :)
Sunny days, Anette
Categories :
DIY
Trackbacks :
272 Trackbacks »