24
04
2012

"Post aus meiner Küche" is a great event where - this time - chocolate creations are being shipped throughout the country this week. I chose to do a Raspberry - Hibiscus - Chocolate spread and a Cocoa - Baguette for Martina from Mathilda-Kuchen im Glas, my partner in crime.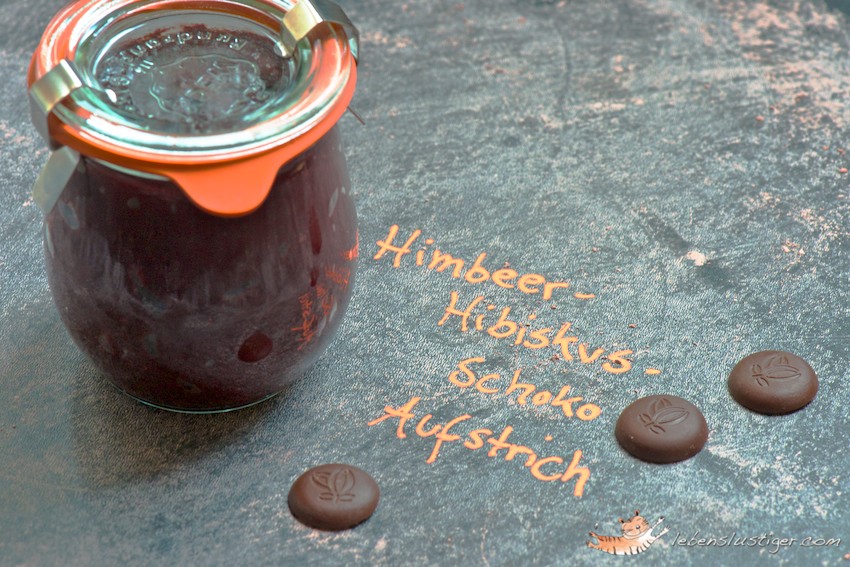 To make up for my less then stellar cooking skills I figured to stick with simple recipes, but exquisite ingredients:
Maracaibo Classico 65% - WOW - doesn't that sound magical??? Found it Here ...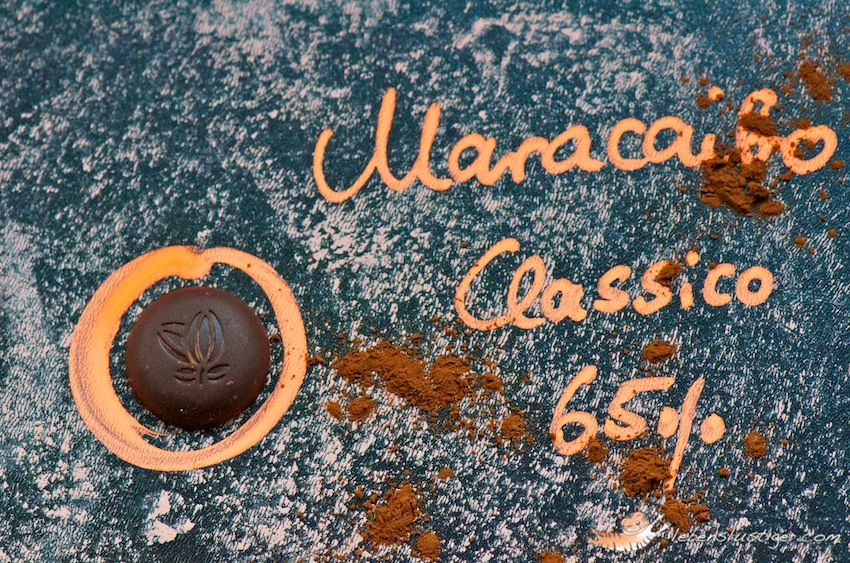 250 gr Raspberry (fresh or frozen)
200 gr Maracaibo Classico
3 EL Hibiscus leaves
50 gr Cane sugar
1/2 TL old Aceto Balsamico (next time, I would increase that amount)
Crush the leaves. Gently cook Raspberrys, sugar and the crushed Hibiscus for 2 min. Strain through a sieve and add chocolate and balsamico. Stir until chocolate is melted. The warmth of the berry sirup should be sufficient to melt the chocolate - if not, fill another bowl with warm water (not too hot!) for a water bath.
Fill! Cool! Enjoy! (I licked out the bowl - D I V I N E...)
The receipt worked very well - I only worry that the spread might be not soft enough since the berry's didn't produce a lot juice... M A R T I N A...bear with me, please... :)
To accompany the spread I wanted to bake a cocoa-bread baguette style. I searched the net and surprisingly it wasn't easy to find a recipe which didn't turn out a cake-like (instead of my desired baguette-like) chocolate bread.
This one is close to what I dreamt of:
150 gr flour
150 ml warm water
10 gr yeast (I used a third of a fresh block)
mix and let sit for 30 min
Then add:
350 gr flour
1 tsp salt
70 gr sugar (I used less...)
50 gr cocoa (I used more...)
70 gr soft butter (I used olive oil instead - remember: baguette-style...)
ca. 175 ml warm water
mix into pre-dough, knead well, let it rest for another half hour. Form two breads and put them on a greased sheet. Let it raise for 1 hour, wet the surface slightly and bake ca. 35 min at 175 degrees.
We instantly savored the still warm cocoa bread with butter - and - really nifty - topped it with Chili cheese! Y U M M Y !!!
Categories :
DIY