21
05
2012

Here comes Part 2 of my Mantra inspired Jewelry. In case you missed part 1 and want to know more about this series, you can read it here or go onto Etsy or Dawanda to see all of the collection which is still on Blogbirthday-SALE until end of May!!!
Again I picked three more Mantras and will try to freely explain their meaning:
"Lokah Samastah Sukhino Bhavantu" is a really wonderful Mantra meanig: May all beings everywhere be happy and free...isn't that beautifully said???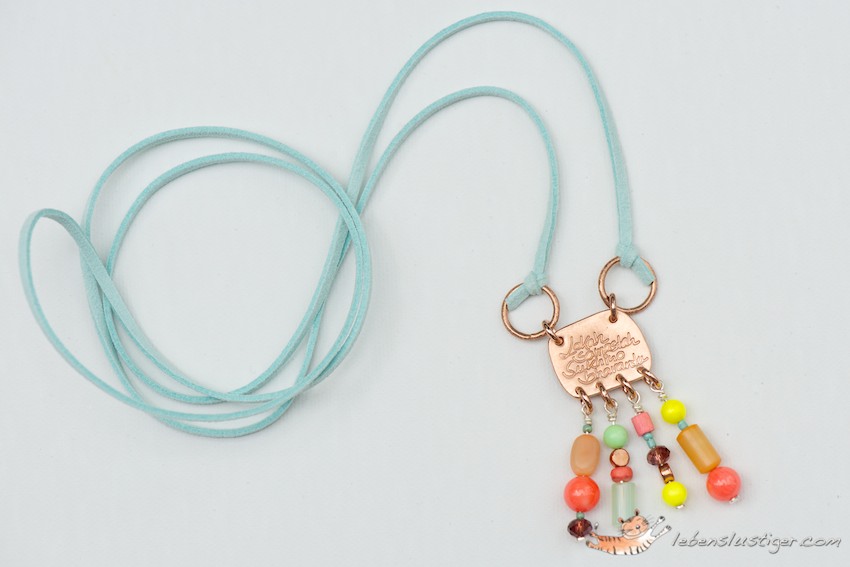 "Om Shantih" could be interpreted as: Peace within you and with everything else...
"Om Namah Shivaya" is honoring Shivas' powers.
All items are one-of-a-kind and handmade by me! I use silver for the metal parts - the rosé tone is 20 miliem gold plated - and different semiprecious and precious beads.
Since lebenslustiger.com blog is celebrating it's 1st birthday you will receive a 20% off sale in both shops until May 31st!!!
Categories :
Jewelry/Schmuck