11
06
2012
I LOVE to peek into somebody else's living room for inspiration! What colors do they use, what furniture, decoration and style do they admire...
The living-community "SoLebIch" is a versatile and colorful interactive online magazine about living itself - but also gives me the chance to peek :) . Members of the free-of-charge community can post pictures and stories about their own homes, ask questions and exchange tips and advice.
To celebrate their recent shop opening, they invited bloggers to put together a wish-list with five items chosen from their wonderful pre-selected design collection - and of course I was happy to oblige!
To enjoy summers glory even more I went for the outdoorsy beauties: Oh how I wish to rest on that sun lounger under that spacious umbrella right now! The colorful beanbag can hold my book during frequent little naps I'm planning on and also instantly puts me in a good mood with it's fun colors even when the sun hides behind the clouds; the pink basket keeps treasures to make my day just perfect. And then?
Then I will do nothing but watch the pink fish dancing in the wind... Ahhhh...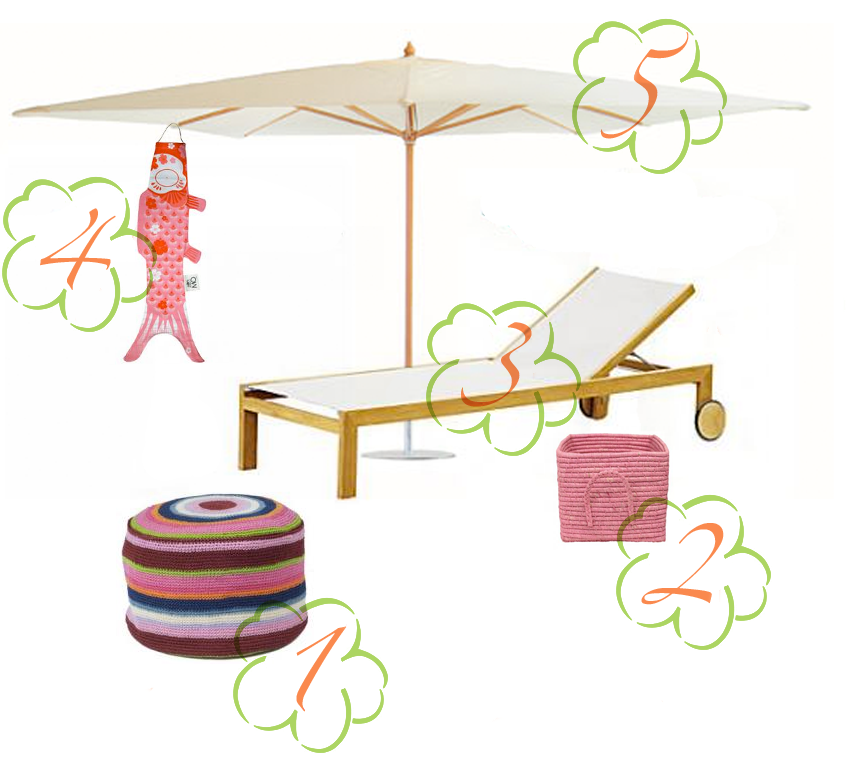 More wish lists here
XOXO, Anette
Trackbacks :
1 Trackback »