23
06
2012

After my SoLebIch post some of you have started to wonder and ask why I rarely share pictures of my home.
Well - my husband, our two wonderful children, three cats, two pianos and myself rent out a large apartment furnished by the owner.
We relocated from the U.S. almost three years ago and tried to ship as little as possible over the ocean plus it took eight weeks for the container to arrive... Luckily we found this old old - ready to move in - schoolhouse in a remote country village and as romantic and wonderful that might sound - fact is, we still don't live in our own stuff ( except the pianos...).
We had planned to stay in this house for at most a year but you know how things go: time passes, my little daughter got well adjusted at the tiny elementary school around the corner, the kids made friends, we made friends, the cats made enemies, the pianos got tuned... and so on...
We still are on the lookout for a new own home but so far it hasn't happend yet. I did already find my dream house though - unfortunately it's occupied by a small media buisness who signed a long term lease and the owner doesn't want to sell :((( I will try to share some pictures of that house in one of my next posts and will ask all of you to help manifest for us and change destiny so this dream can come true for me and my family!!! :)
Meanwhile I will start sharing some of my favourite Pinterest picks from time to time so you can get an idea how my home could look. I love Pinterest - what a great inspiration to see all these awesome images! Plus I learned to do these collages and having a lot fun with it. Enjoy!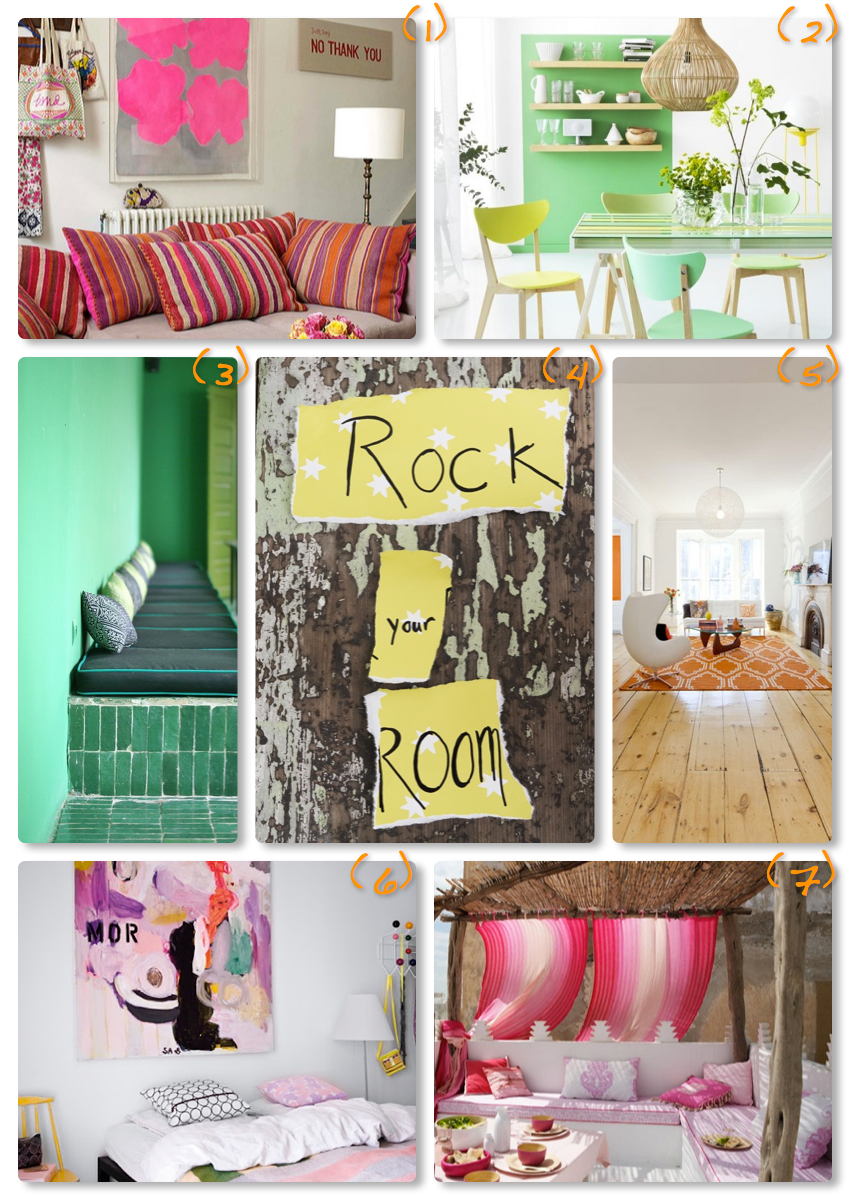 1.unknown 2 Ideas to steal 3.wood & wool stool 4.Concept 2012 5.dust jacket attic 6 Hege Greenall Scholtz 7.the style files
XOXO, Anette
Categories :
Thinking About