25
07
2012

What about this spike-hype?
Are you liking it?
Everywhere I look these days I see those protruding little hazards.
On jewlery, clothes ... even on shoes!
Always made of metal - always a bit threatening - always a teeny tiny bit funny.
To help with this kind of imbalance between danger and fun I thought I want to come up with my own version of this matter:
Voilá - Spikes au naturel!!!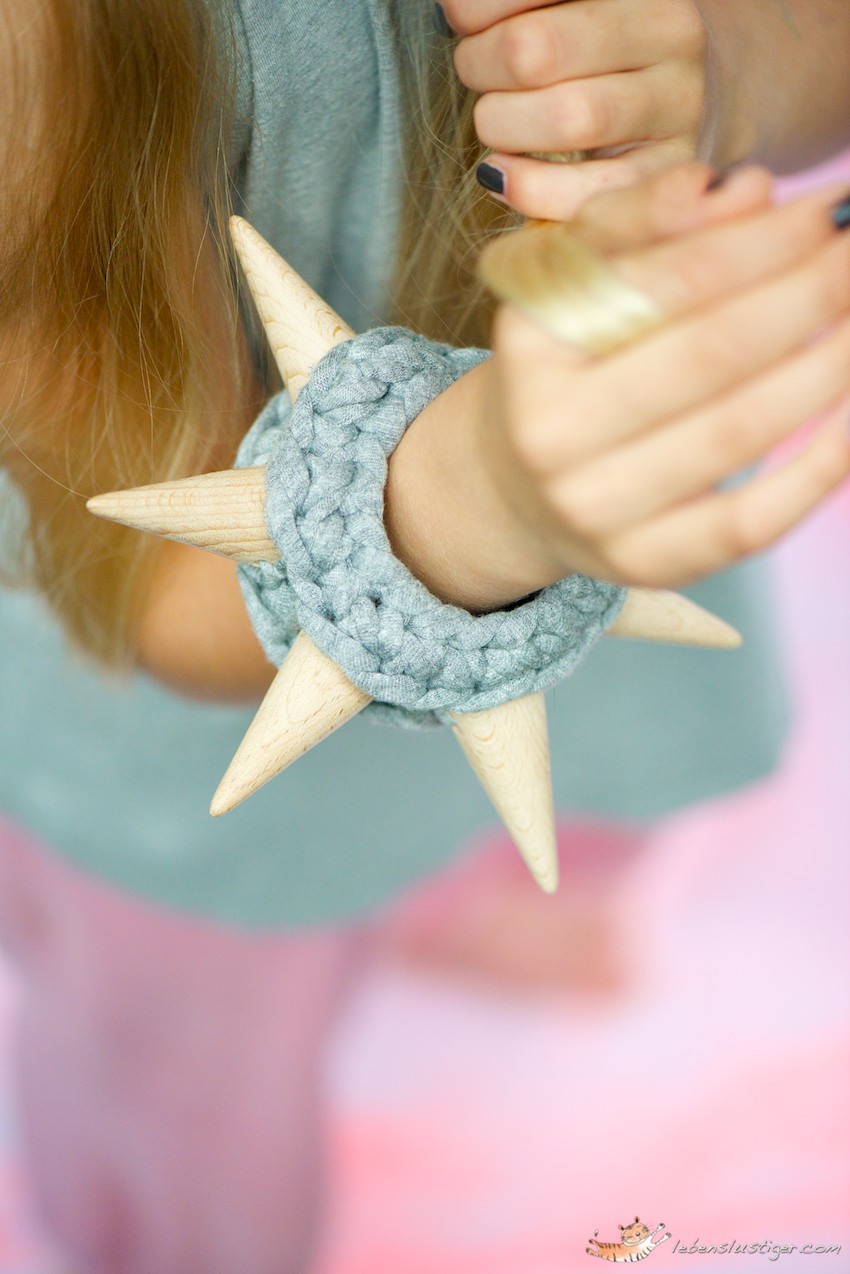 Or in my husbands words: "Waldorfschool-Spikes" :)
I found this really cool fabric yarn and the bracelet tutorial (without spikes!!!) at Wollfactory. Just look at these fantastic available colors! Or those mottled ones! LOVE them all!
The little wooden cones came from my local crafts store. I just drilled two holes in each of them.
I followed the tutorial for the bracelet but changed the 3rd row where I crocheted evenly 5 holes over the length of the row to later tie the cones into these spaces. And then I added an additional 4th row. If you are a little bit familiar with crocheting you will figure it out even without the tutorial. It is really easy and simple.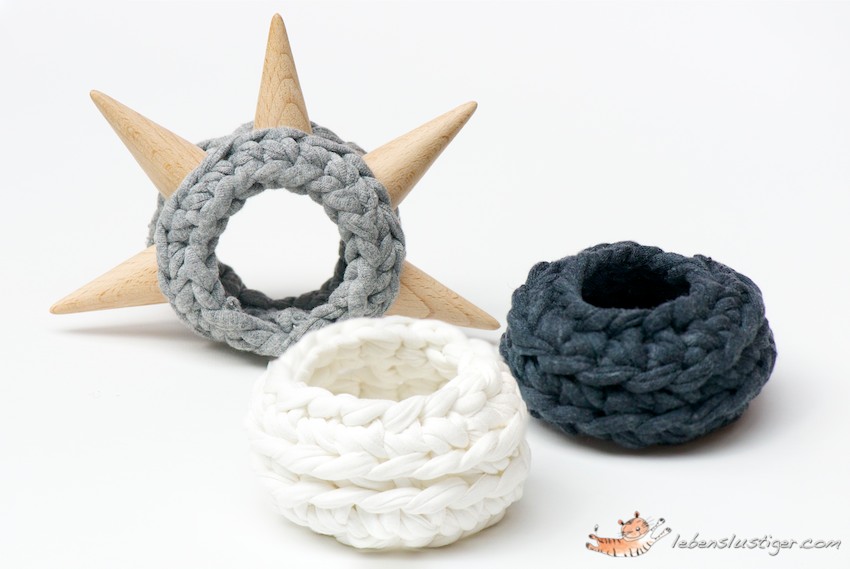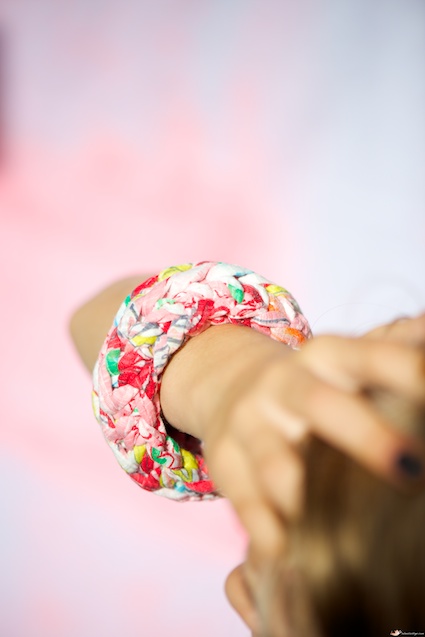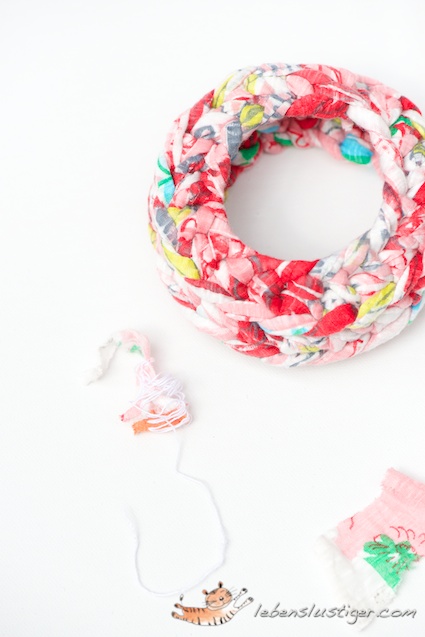 AAAANNDDD?
What do you think????
Crazy?
Hm - I like the 'without'- bracelets very much...
But the spiky one IS fun, right???
XOXO, Anette
You can find my jewelry on Etsy!
Categories :
DIY
Trackbacks :
3 Trackbacks »