08
05
2011


Life is better with Ponies after all! We were lucky enough to be able to stay in what seemed a bit like a parallel universe of Seaside Ponyland Norddeich.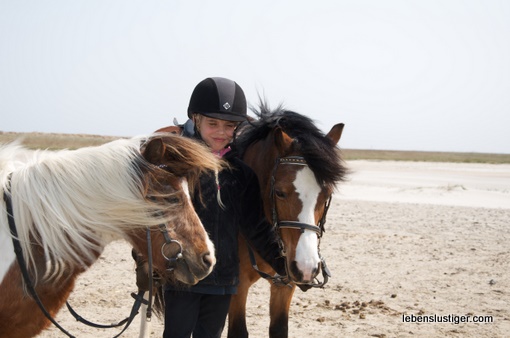 The Pony farm has enough room for 60 children ages 8-18 (mostly girls in reality).Two rooms for teachers or parents are available and about 80! ponies (big ones to small ones) make life perfect for little horse lovers.
The kids and their wishes are assessed by the ponyland team and everybody then gets "their" pony or horse for the week. The ponys are - and that is the special appeal of seaside ponyland - very cooperative, friendly and calm, because most of them are born and raised with lots of love by family Wieczorek, the owners of seaside ponyland. They regularly get awards for their way of running their farm - which is focused most on the needs and habits of their animals.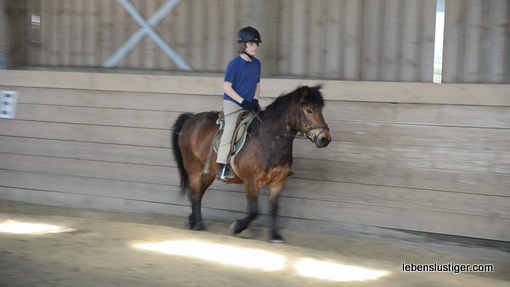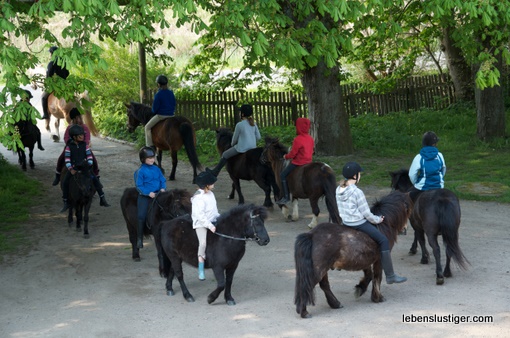 There are daily rides and lessons for beginners all the way to advanced students - starting with theory and of course time on the ponies. At the end of the week there is a special trip to the white sands of St. Peter Ording beach - trail riding on a beach that extends as far as the eyes can see... if that is not a special treat then I don´t know what is...

To top this off there are additional trips from walking through Watt or going swimming plus games, fireside chats and always organic food from the farm itself.

Our kids Jette (8) and Olvi (11) had a blast and definitely want to return for more.

By the way: I believe that the world would be a better place if more boys would spend time on a pony farm - gently therapy for too much media exposure - teaching respect and responsibility on the side.
Categories :
Happy World
Trackbacks :
1 Trackback »