02
08
2012

Here is my first little project made from the recycled cotton yarn I showed you yesterday: Pompous Pompoms!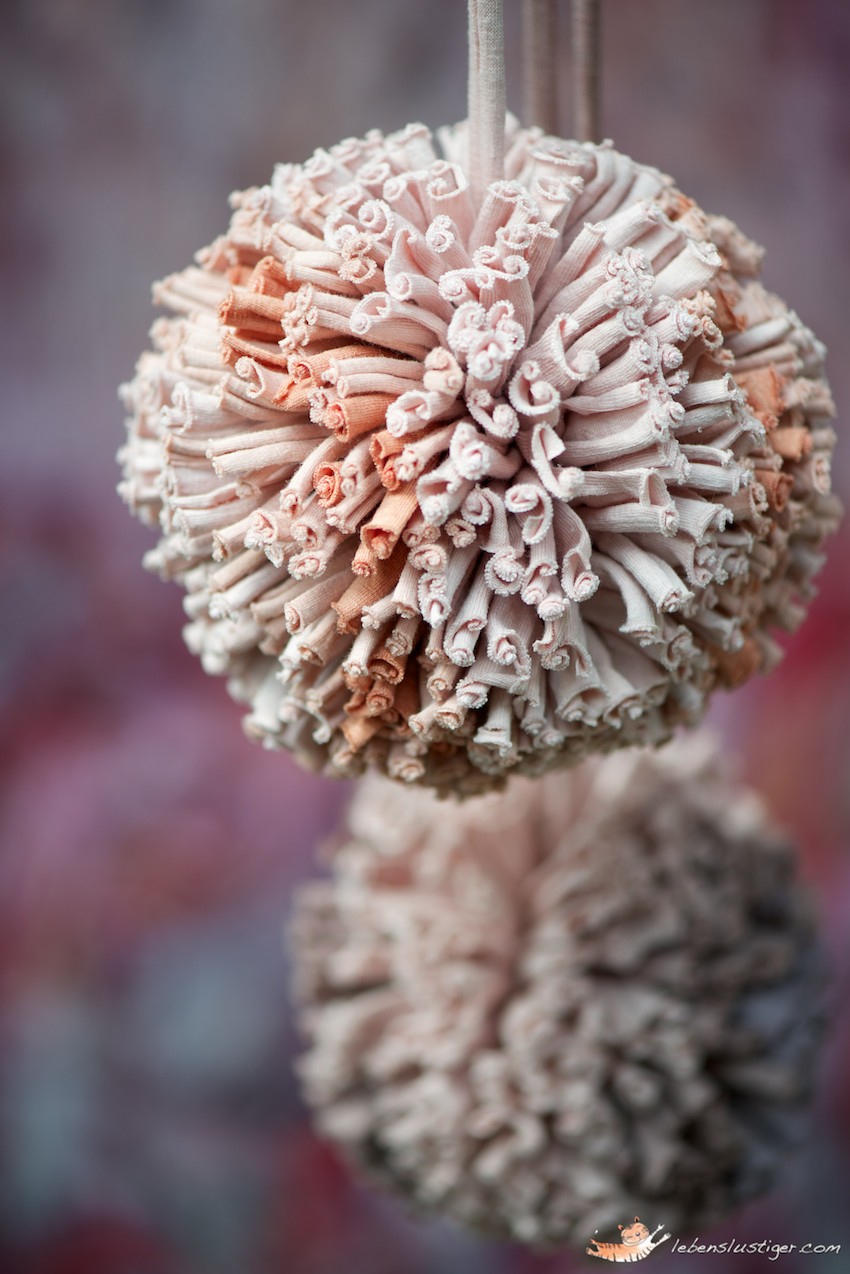 Don't they look like hundreds of little rosebuds bound together?
I did them traditionally with two cut out cardboard discs and gave them a little haircut afterwards...
I know there are tools for making pompoms these days but I haven't tried them yet.
Have you?
XOXO, Anette
You can find my jewelry on Etsy !
Categories :
DIY
Defined tags for this entry:
pompons